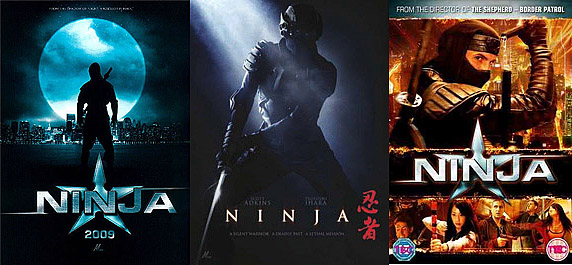 Tombstone vs. Wyatt Earp. Deep Impact vs. Armageddon. Films rushed out ahead of bigger budgeted studio tentpoles that ended up being better, more satifying and in general more FUN films. Its happened again (albeit a little late in this country) as Isaac Florentine's throwback Ninja kicks all kinds of ass over last year's forgettable and regrettable Ninja Assassin.
Ninja Assassin took itself way too seriously, had poorly filmed fights and was too slick for its own good. It looked expensive, but in what was an ultimately dumb movie, you end up resenting that bigger budget feel. I can't remember liking much of any of it, save for Sho Kosugi's big screen comeback.
Exploitation films are a guilty pleasure to many because they are cheap and fun as hell, and what money they do have is spent in the right places – hiring more stunt guys and martial artists and blowing more shit up. When Golan-Globus beat the big studio development of Eric Van Lustbader's The Ninja to the screen with Enter the Ninja, they proved how little money the genre needed to totally work (and the proposed major studio project never went anywhere as a result).
Fast forward three decades and here we are with Ninja, a throwback romp full of weapons fights and black costumes. Damn if it isn't as warming to my soul as the 80's Canon fare was back in the day. As a lover of that 80's clamshell VHS and late-night cable period, as well as 90's direct-to-video fare, I have to salute this film's fighting spirit!
Here's ten reasons to buy/rent/stream this thing NOW:
(images ©Nu Image / First Look Studios)
1.) Illustrated pre-credits and a logo using shuriken as one of the letters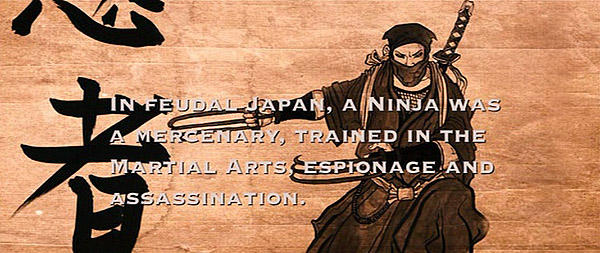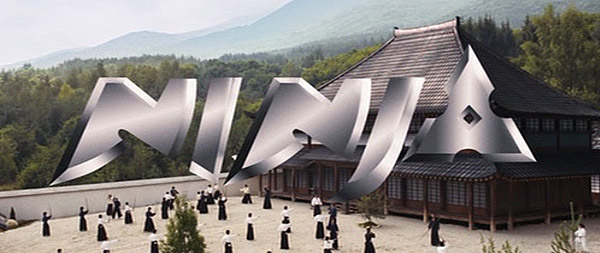 2.) Scott Adkins – MARTIAL ARTS ACTION STAR!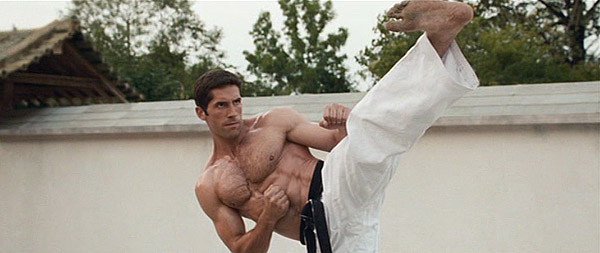 3.) Cute-as-a-button Mika Hijii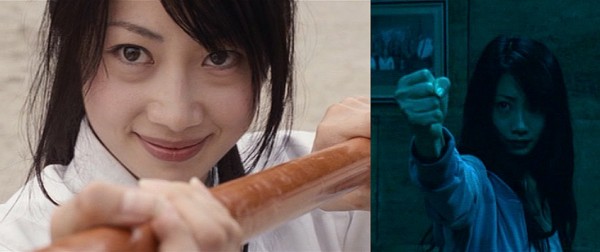 4.) Wait a minute… is that Fumio Demura!?!?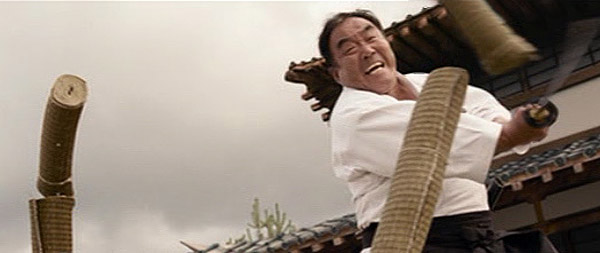 5.) Actual effort expended on costume design.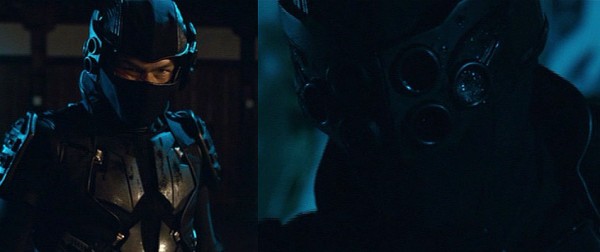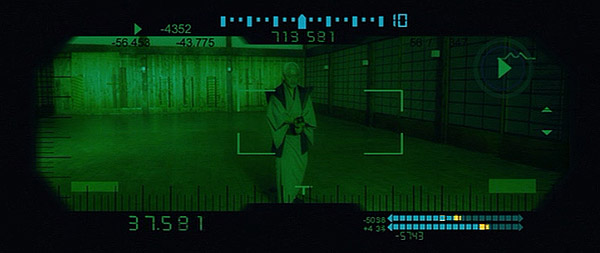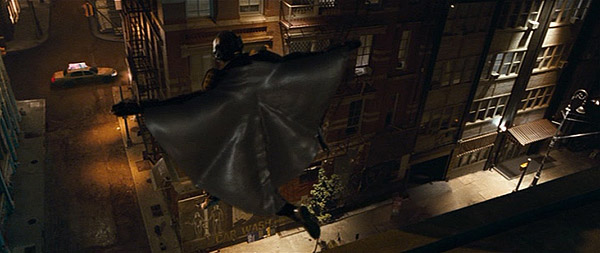 6.) Evil cult led by even more evil international industrialist!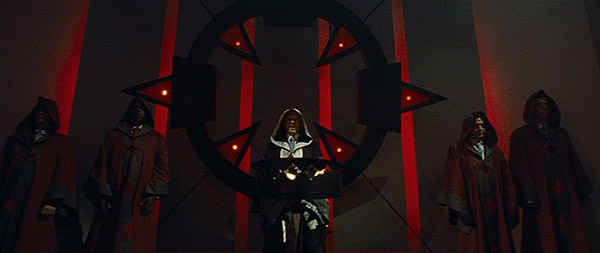 7.) Power-up scenes and hidden weapon caches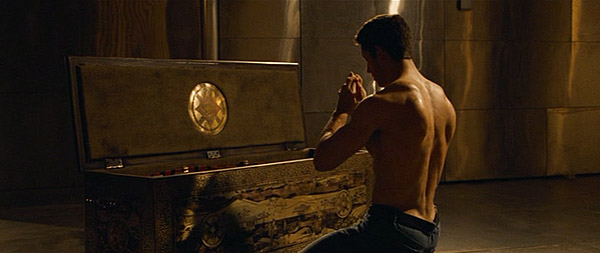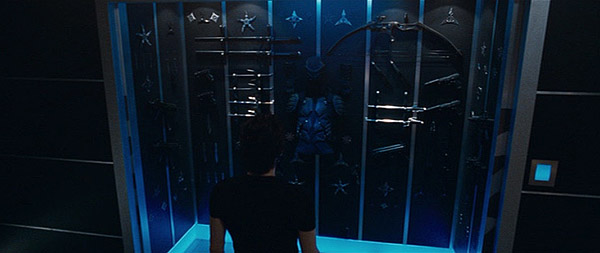 8.) Actually trying something different with fight scenes.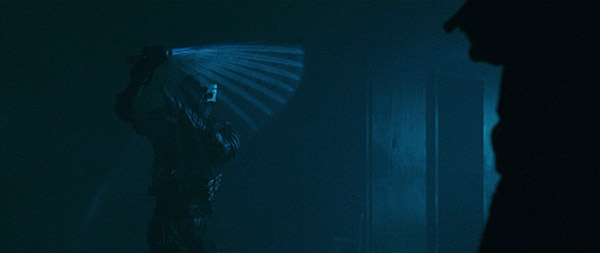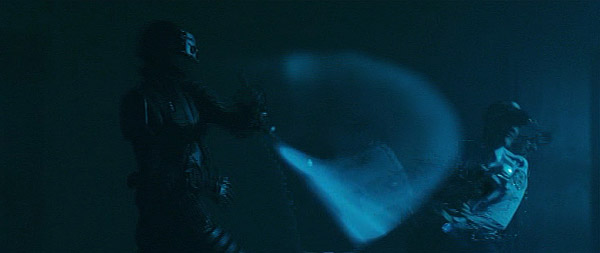 9.) No daytime night mission gear!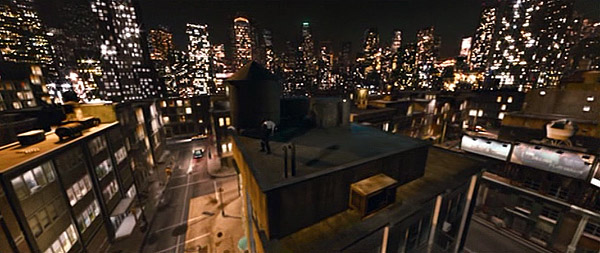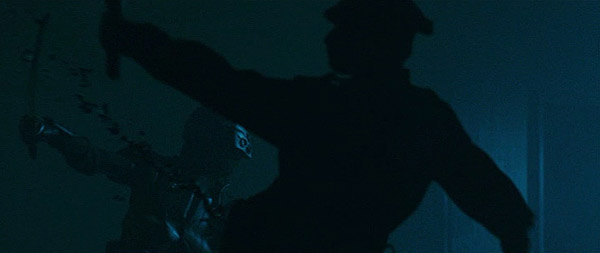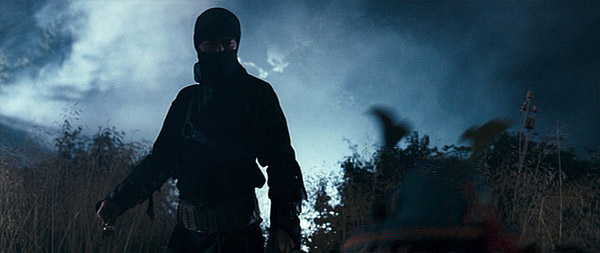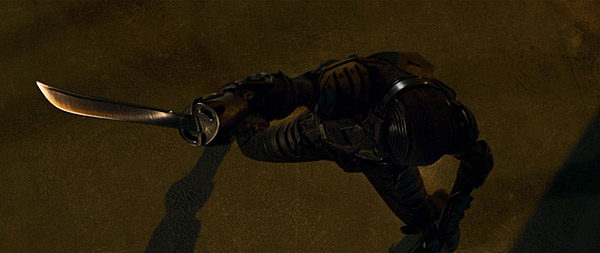 10.) The "Only a Ninja Can Stop A Ninja" commandment is obeyed in full…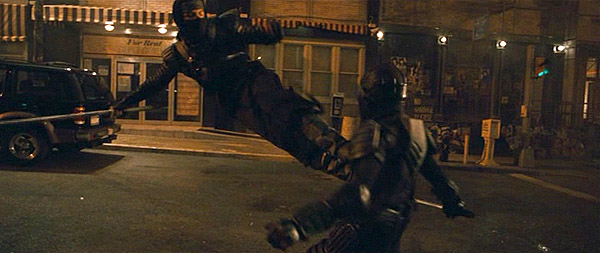 Man was this movie like seeing an old friend. Overall, Ninja looks great and is the product of a director who cares about martial arts. I wish this had gotten US theatrical and stolen some of Ninja Assassin's thunder, but at least it beats it to the home video shelf.
If you were raised on Kosugi/Dudikoff fare, I think you'll dig the retro soul of this movie. I almost want to dub it down to an old VHS tape and watch it full frame to see if it can really hang with Pray for Death and The Octagon.
The 2000's model of American martial arts cinema was built on Blade and The Matrix, while a generation of young movie goers have only seen big screen shinobi via Batman Begins and GI Joe. Florentine's Ninja addresses those aesthetics, but processes them through an 80's/90's martial exploitation model that puts a genuine karate guy in the lead and delivers on everything you could ask for in a modestly budgeted but ambitious actioner.
In short, this is the FUN American ninja movie we all wanted last year but didn't get. See it!
Amazon has the best price on this of anyone – buy it here.
And while yer at it, the same team is responsible for the superb 2007 film Undisputed 2 – a throwback to 90's kickboxing flicks, complete with illegal prison fighting rings! Absolutely awesome combat, with a sequel coming.