Pink Tentacle has a terrific series of images from profound  illustrator Ishihara Gōjin, including these pages from a Kaiketsu Lion Maru 'sonosheet' book: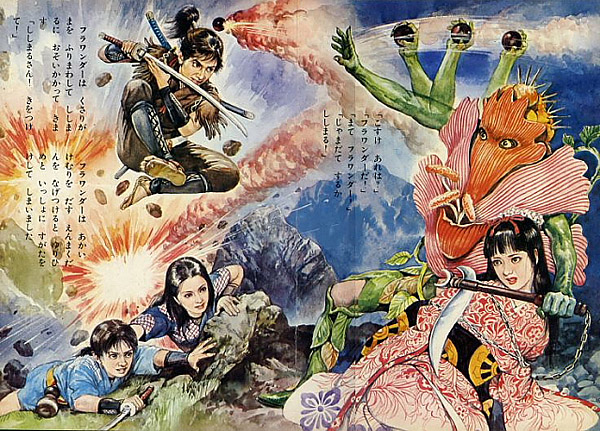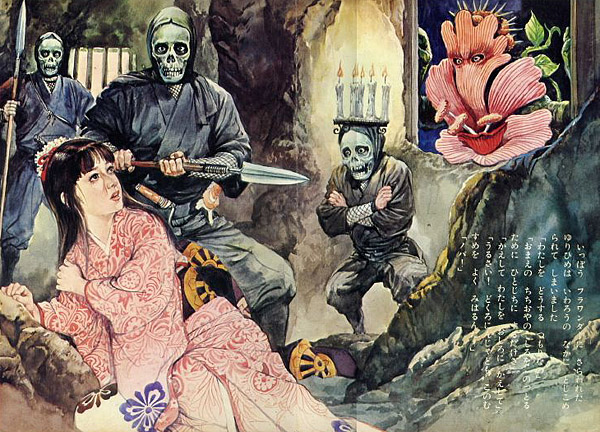 Otherwise known as 'Gekko Hayashi,' Gojin's paintings and illustrations range from  kids superhero and sci-fi books to horrific yokai to homoeroticism. I have a few books of his, and there sure is a damn strange quality to his art, even the most vanilla of subjects done for the mainstream. Figures are strangely stiff, but somehow bouncy and gung-ho at the same time. His girls are often mannish and his male figures are, well… often not so mannish. His macabre stuff is just astounding.
There's a Japanese language shrine to Ishihara Gojin here, and an in-depth look at the artist's Jubei Yagyu manga at Comic Press.