The Ninja Murders?
Yeah, I never heard of it either…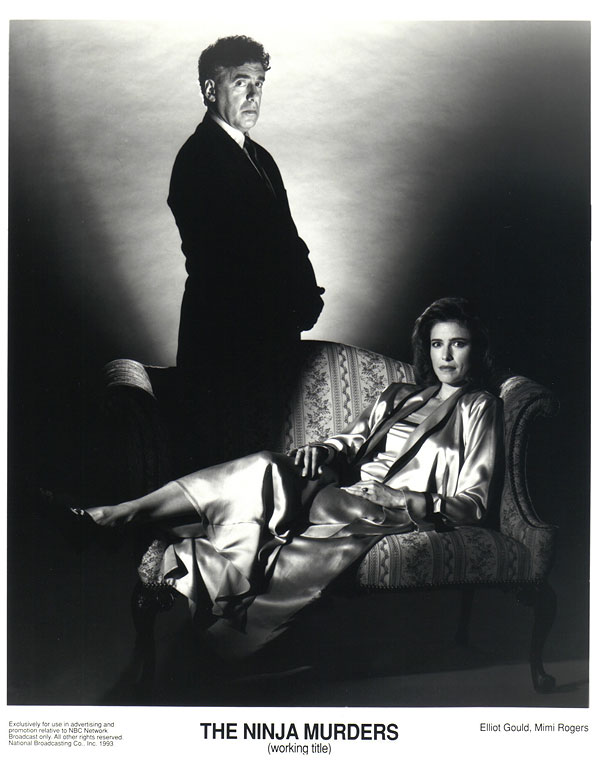 Sadly, this is not a mis-cast adaptation of Andrew B. Suhrer's book of the same name that explores assassinations in the Japanese feudal era.
Rather it's a 1993 'true-crime' TV movie, retitled to a variety of different things when it actually aired, based on the murders of a West LA couple in 1985. Witnesses claimed an assailant in ninja-like garb fled the scene, hence the nickname of the terrible event.
So yeah, no shinobi content here.
Similar names have been tagged to murders in other states (like, hmmm, FLORIDA! gosh…) where over-the-counter ninja-wear has been used for nefarious purposes.
Quit giving the hoods a bad rep, damn perps!