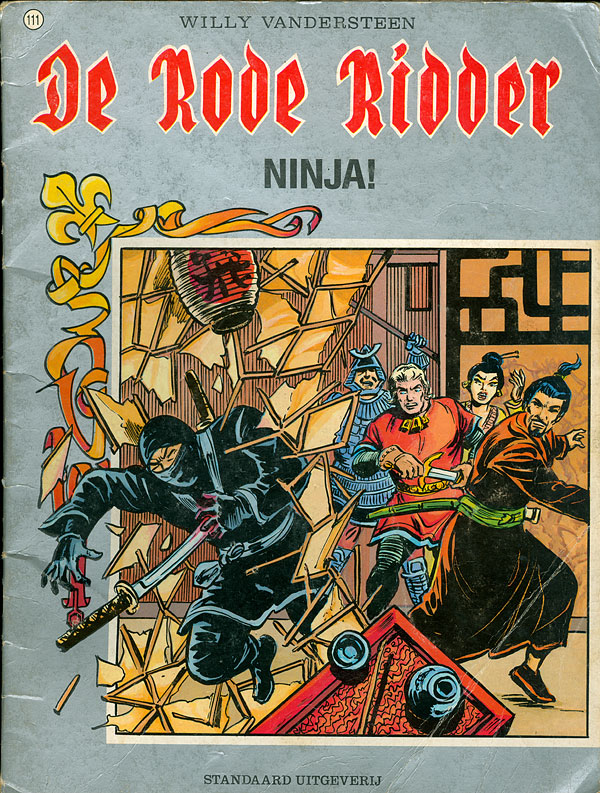 The Dutch-language comic strip and graphic novel series Der Rode Ridder (The Red Knight) features a King Arthur-like crusading swordsman getting into all sorts of historical trouble, often thanks to the meddling of wizards like Merlin. The second era of Belgium's version of Prince Valiant saw the adventures take a more fantasy and action stance, with the character battling hydras, the Loch Ness monster and yes, because it was 1985 and they wanted to sell the hell out of copies, NINJA!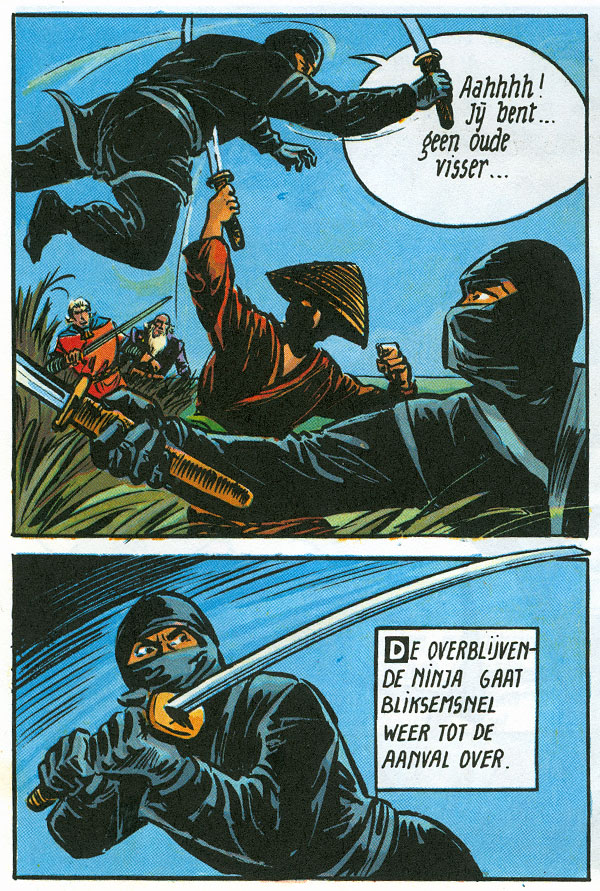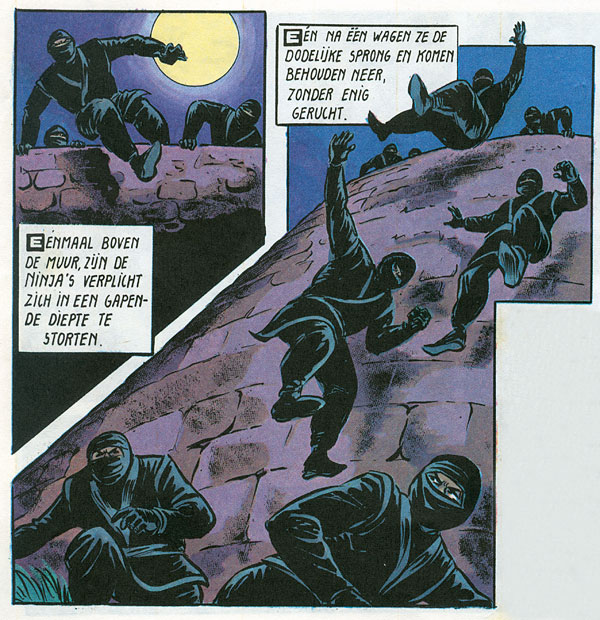 Artist/writer Karel Biddeloo did some homework on shinobi but the results run hot and cold in that charming sort of way 80's Western comics often achieved (see also this post on DC's Kana). The costuming is close to Japanese conventions, but vague on some of the finer points, and then the weapons get strangely European in translation.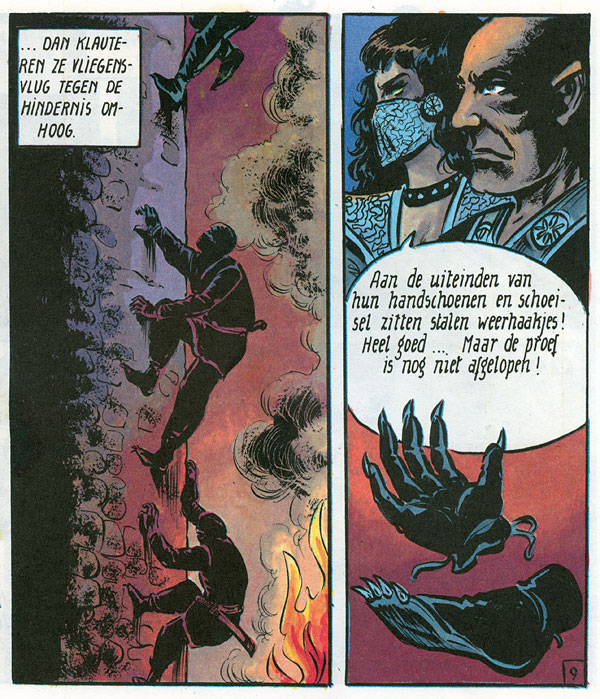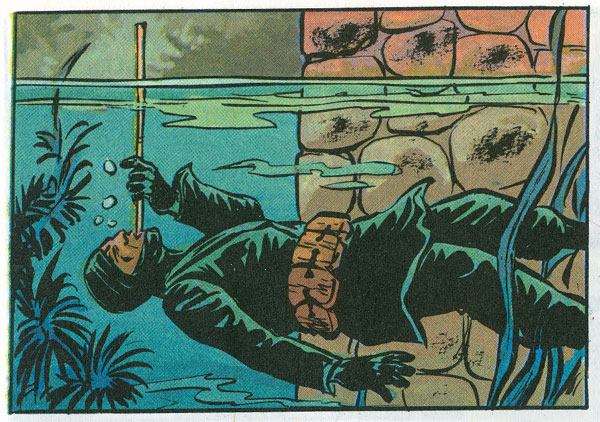 The rest of the Japanese characters range from samurai-ish, if you squint, to dowright stereotypical Chinese.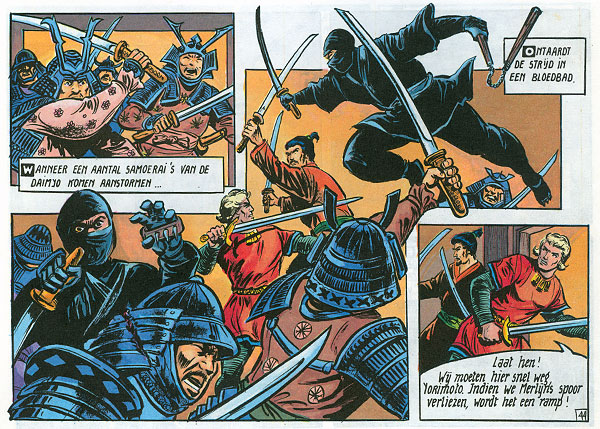 Although this was the only ninja-centric adventure, for more on the Red Knight there's an official website here.