A reader recently sent me a fragment of an image found on tumblr, looking for an ID.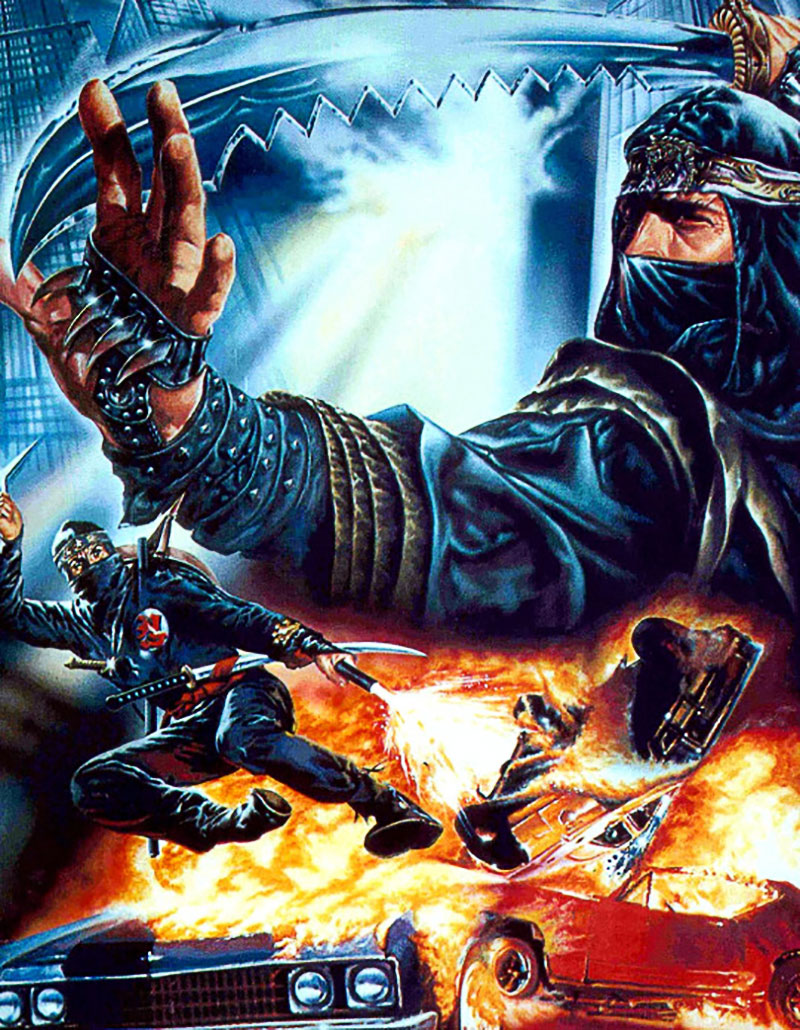 At the time I couldn't identify which particular variant of which particular Godfrey Ho film under which particular alternate title this would have been, but I sure as hell could ID where the "source inspiration" of the artwork came from!
Check this out — DOUBLE RIP-OFF!!!
Half Schwarzenegger, half Kosugi, all brilliant.
Knock-off artwork was nothing of rarity in the VHS era, and that practice carried well into the DVD era, with exploitation-minded labels in Europe being particularly adept.
It didn't take much digging to find that this is indeed a VHS-era German release of Death Code Ninja.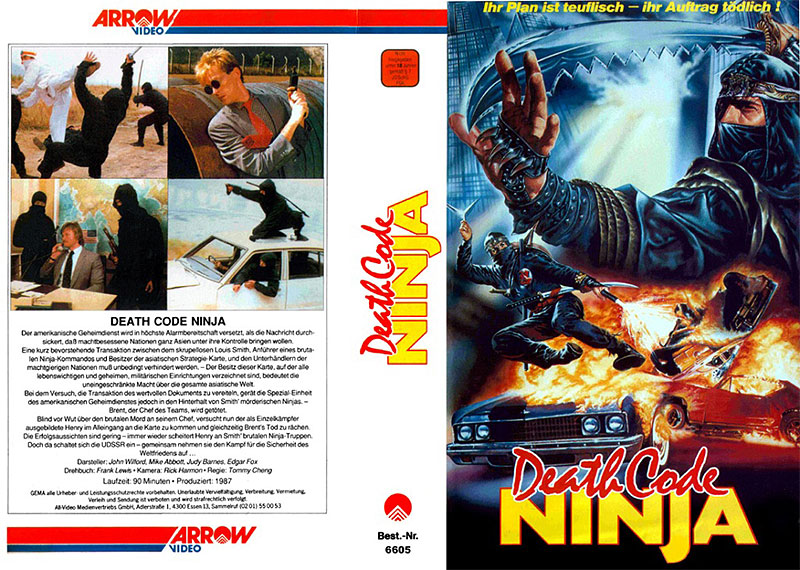 What the artist lacked in originality he or she made up for two-fold in brazen ambition. Either one of these hero images from Red Sonja (hey, revisit this movie, it holds up better as time goes on!) and Revenge of the Ninja would have done the job, but NO, why choose one when you can have both?
It beats the hell out of the other commonly seen package art from this flick: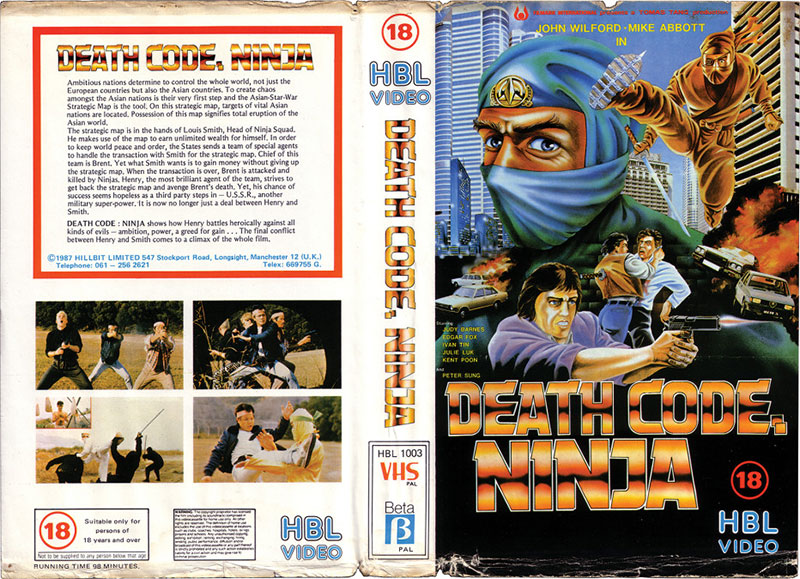 Yeah, not so good…  Although, awesome.
Death Code Ninja resembles neither Sonja nor Revenge. See for yourself — the whole thing is on YouTube.