…over at Shonen King's superb Black Sun blog!
We did a series of posts on a Fujimaru book-n-record set back in July of 09, and now SK has a pile great stills from the B&W anime. I absolutely adore the design of the ninja goons throughout this series: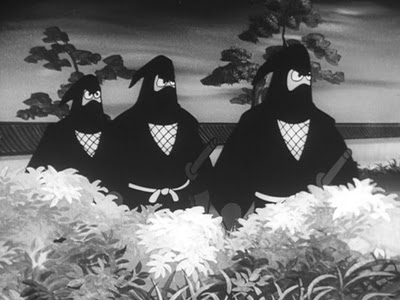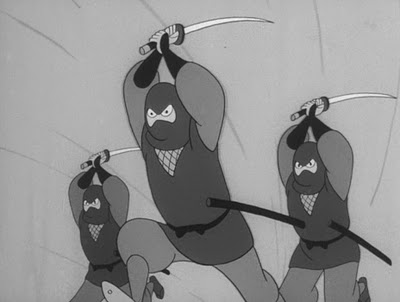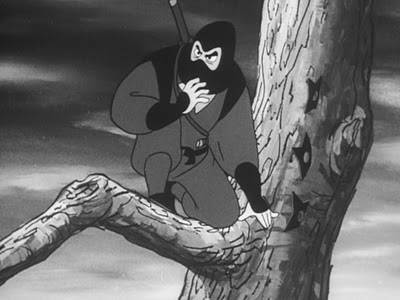 An while yer over there, the entire Black Sun site is full of awesome vintage Japanese goodness.