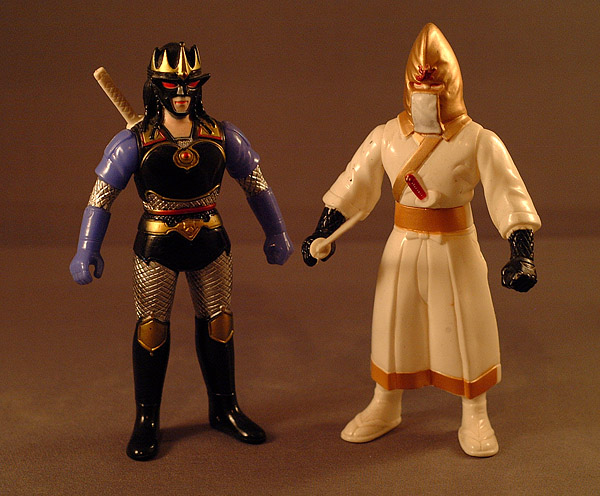 Picked there up in an anime/manga shop in NYC back int he early 90s, had no idea what they were from or who they were, but I guess I recognized coolness when I saw it. 15+ years later I finally see some old World Ninja War Jiraiya episodes and eureka…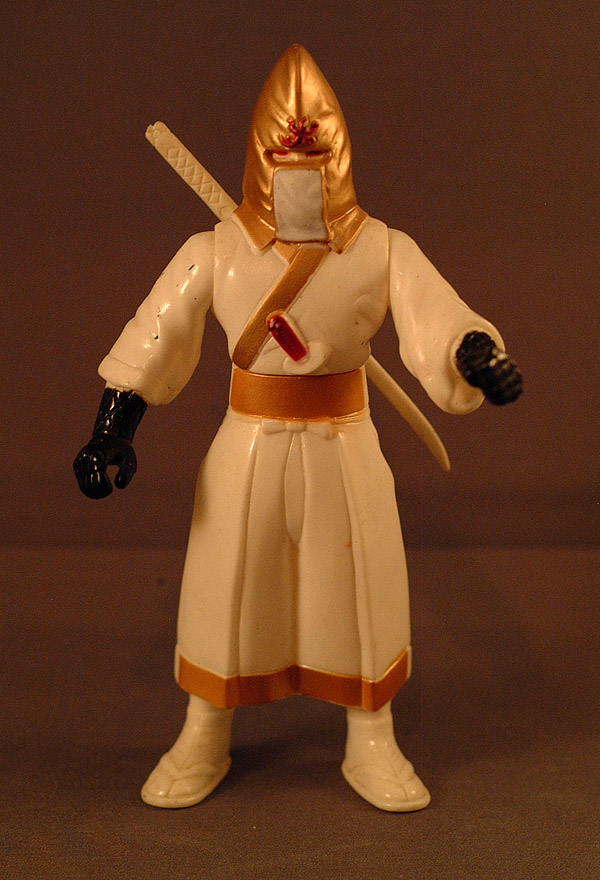 See the great costumes in the companion photo book we featured here and here.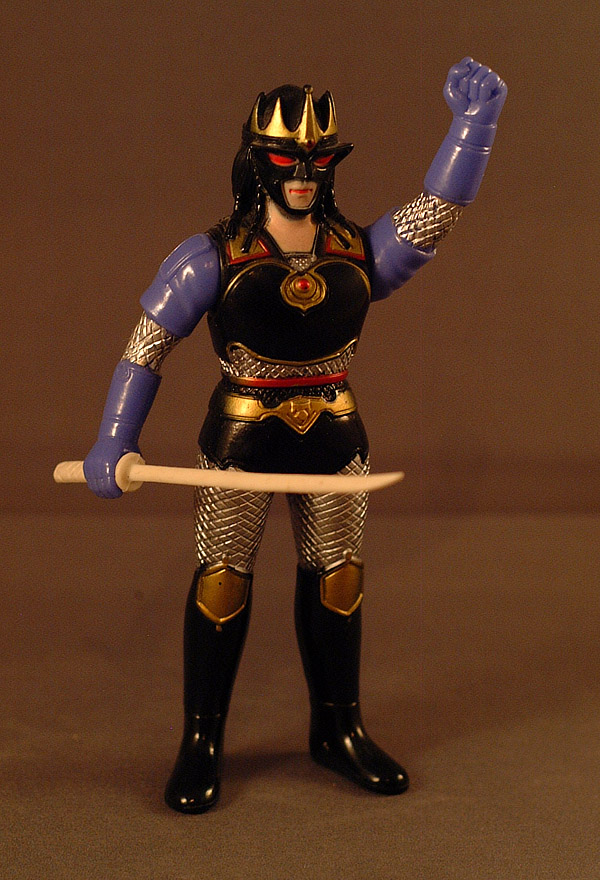 The evil ninja shapeshifter Benikiba. I owned this androgynously sculpted figure for all those years and never realized it was a female character until I finally saw the TV show.