I was lucky enough to see the combat-intensive short film KAGE on the big screen at a film festival last year, but screenings in the U.S. were few and far between. You can however, watch it online at their bi-lingual website: kage-japan.com.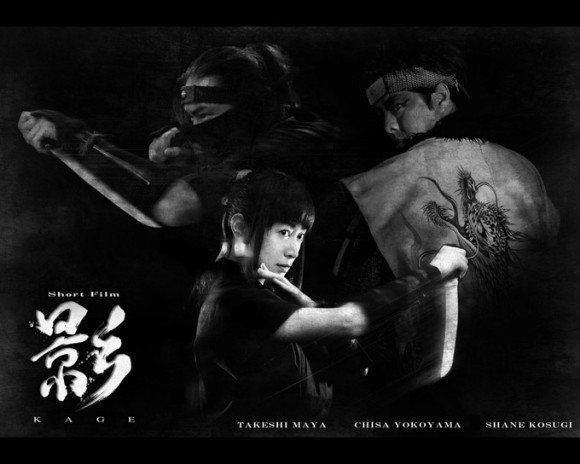 KAGE's fat-free 23-minute running time delivers nothing but the goods – cool costumes, hot ninja chicks and stiff-as-hell fight scenes. It wears influences from a few different eras of shinobi-cinema proudly on it's sleeve, too.
Producer, director and star Takeshi Maya is 80's-era Henry Sanada reborn, right down to the twin short swords, trampoline spots and high spin kicks. He's damn proud that there was no wire-work in the film, no digital fight-fakery either. This film is his fight reel and stunt reumé bared for the world to see.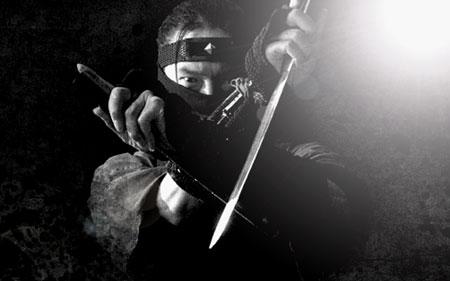 Check out the genre pedigree within the rest of the cast: Villain "Retsu" is played by none other than Shane Kosugi, and Sho Kosugi's production company is thanked in the credits. Kenji Ooba and Junichi Haruta of Sony Chiba's Japan Action Club have small roles as shinobi elders, too.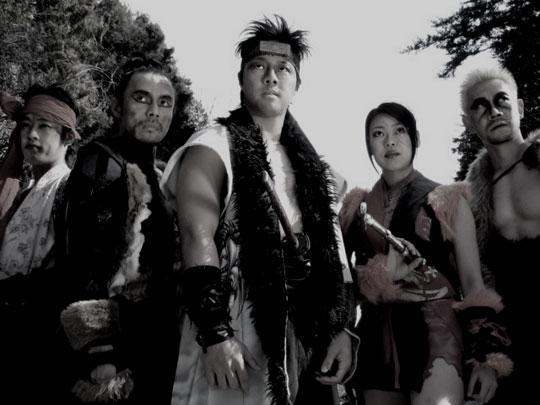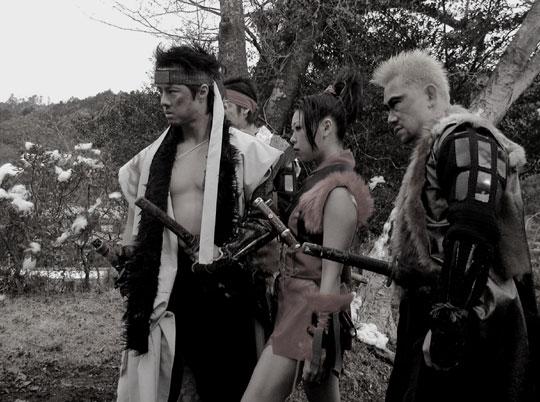 That's smoking hot Airi Yoshihama in the middle of the pack of ninja villains. Man is that some sauce! She'll be familiar to fans of Japanese obstacle course game show "Sasuke" (aka Ninja Warrior on G4), as she's the "G-Rockets" dancer/acrobat who's a regular on the women's competitions. She does a great spinning cartwheel bit in a respectable fight scene with the rather adorable female lead Chisa Yokoyama, who is otherwise a major anime voice over actress. They're both cute-as-hell, in great costumes with short-swords-a-slashin'… 
[Check out a few more images under
Sword Girls
]
Alas, the web-hosted viewing experience doesn't do the film justice. It was great on the big screen, you could really see how hard everyone was working. But shorts never seem to have a good home when it comes to home video release, so let's hope this sees some sort of broadcast-quality download in some form in the future. I'd gladly pay a ten-spot to own this thing as an HD file.