If I had a bigger pad, I'd do nothing but trawl used bookstores and paperback collector shows for vintage martial arts pulps. Fill an entire wall like it was an old Walden Books from Shopper's World in Framingham. (apologies for the nostalgic homer ref)
Barring that, here's some choice faves I've still picked up over the years, even with trying to keep my spending habits in check.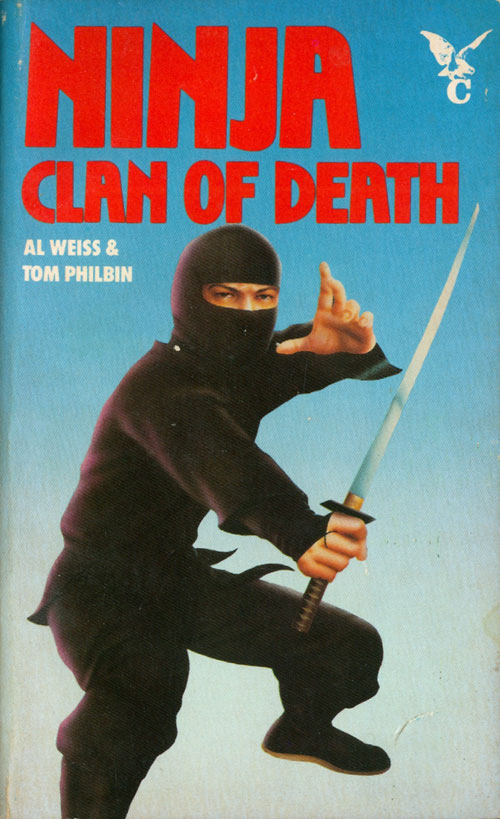 Feeding on what American audiences saw in Shogun, Ninja: Clan of Death was one of the early craze publications that propagated that notion of ninja as mercenary death cults.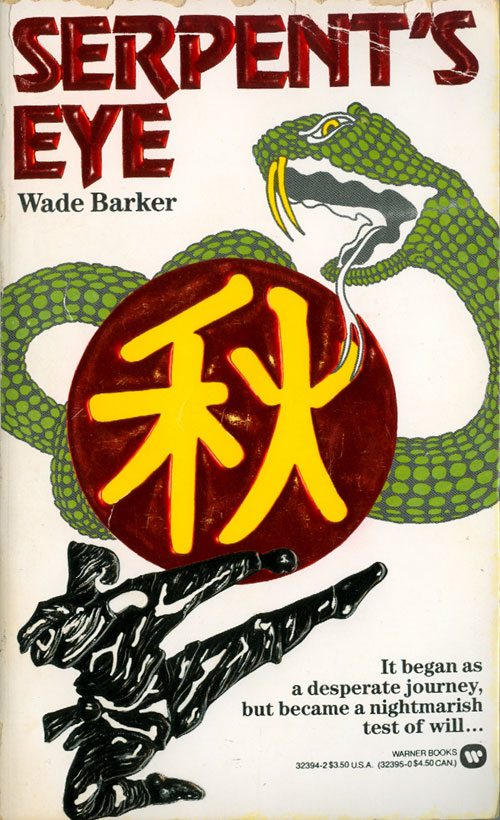 A couple of the 16 or more macho revenge tomes written by Ric Meyers as 'Wade Barker' during the craze.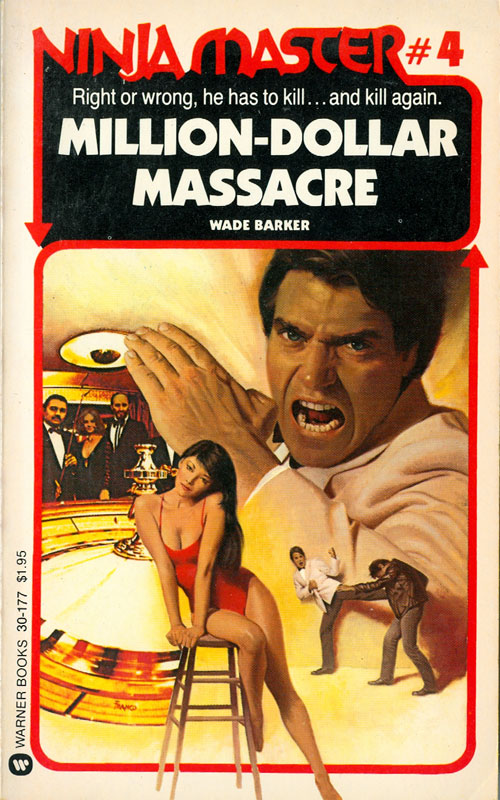 Curious there were never any hoods on these "Brett Wallace" covers. Thinking the publisher was pushing them more towards the long-standing Executioner/Destroyer older fan-base vs. us ninja-crazed kids.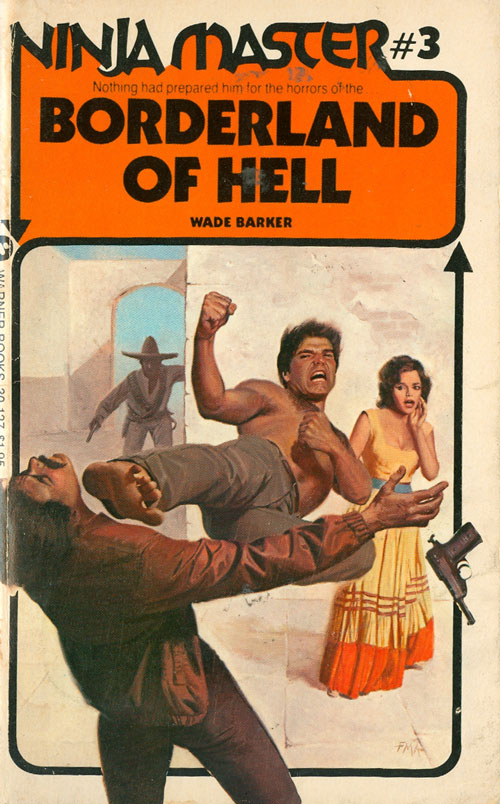 And here's some other, slightly off topic entries, but cool nonetheless: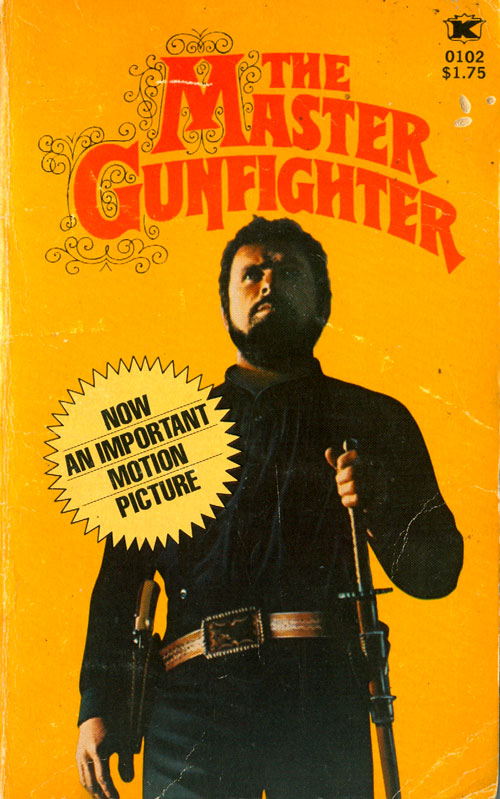 There was a mini-wave of Western-Chambara crossovers both on bookshelves and theater screens in the late 70s-early 80s. Nothing that congealed as dynamically as the ninja boom, but significant entries like the superb Toshiro Mifune/Charles Bronson vehicle Red Sun and Tom (Billy Jack) Laughlin's curious Goyokin remake The Master Gunfighter inspired all sorts cheap paperbacks.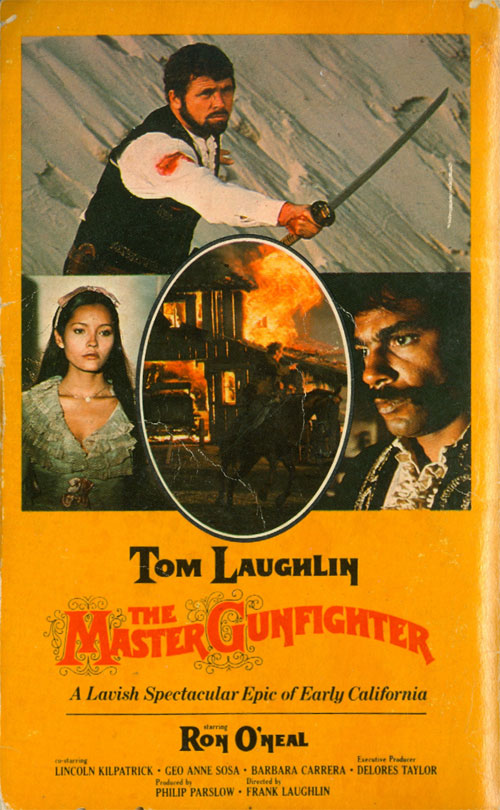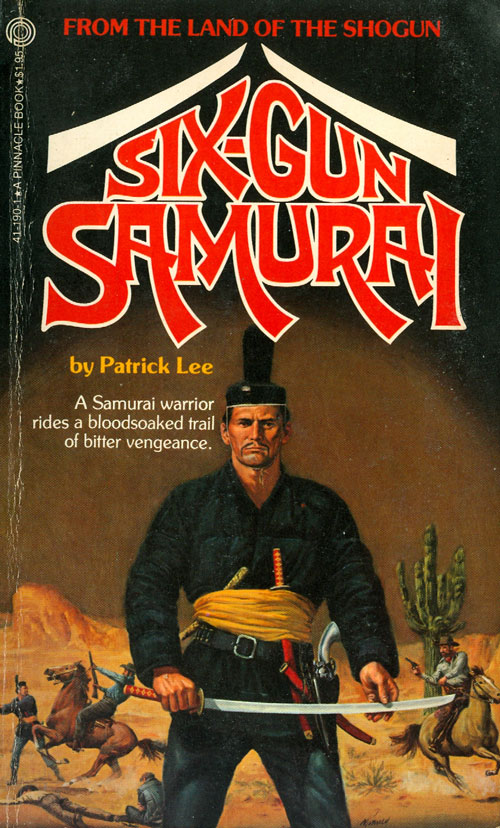 The 70s Kung-Fu and Karate era had a lot more dime-rack paperback action that the 80s ninja boom. One could fill two walls with this stuff.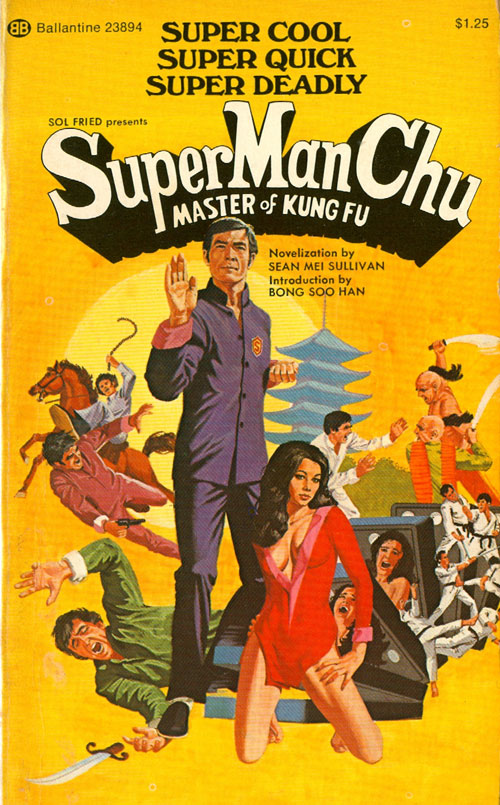 Get it? Super Man… Chu! See what they did there? This mid-70s Golden Harvest programmer had better poster art (used for the tie-in novelization above) than production values.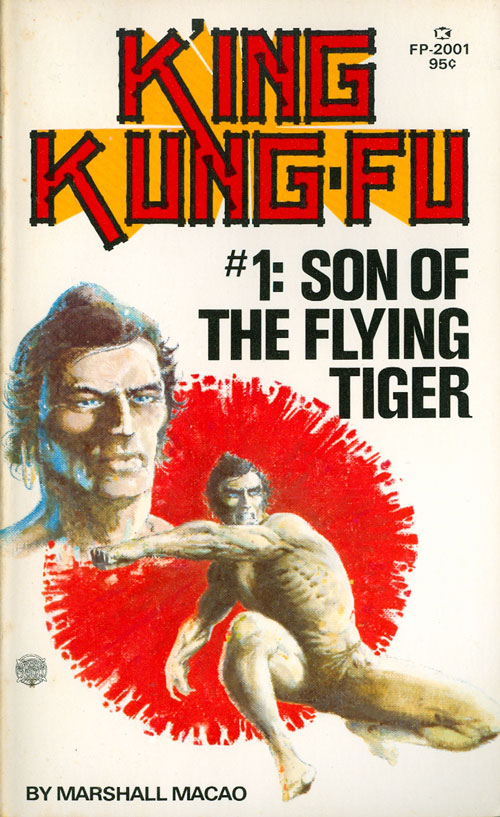 There's were six or seven books in this K'ing Kung-Fu series I think, with phenomenal covers by Barry Windsor-Smith. Check out a few more here.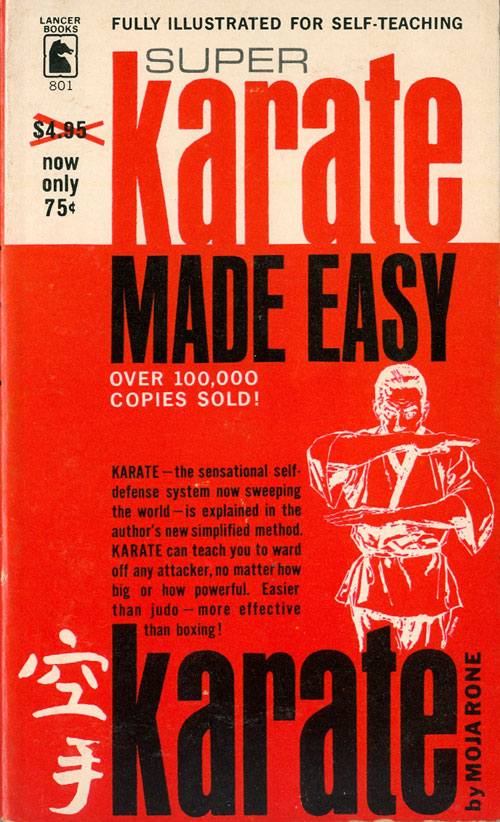 Occasionally, what would normally be a 6×9 trade paperback sold out of Black Belt or Inside Kung-Fu would get re-packaged in mass-market paperback size. Made it easier for the Guardian Angels to carry them on the subway…