I'd like to wholeheartedly thank you all for NOT running up the auction price of the poster for Seventeen Ninja (Jushichinin no Ninja, 1963) recently listed on eBay from the excellent dealer Movie Poster Japan. It was very kind of you to get the hell out of my way, cuz there was not a chance this wasn't going to be added to the VN office wall.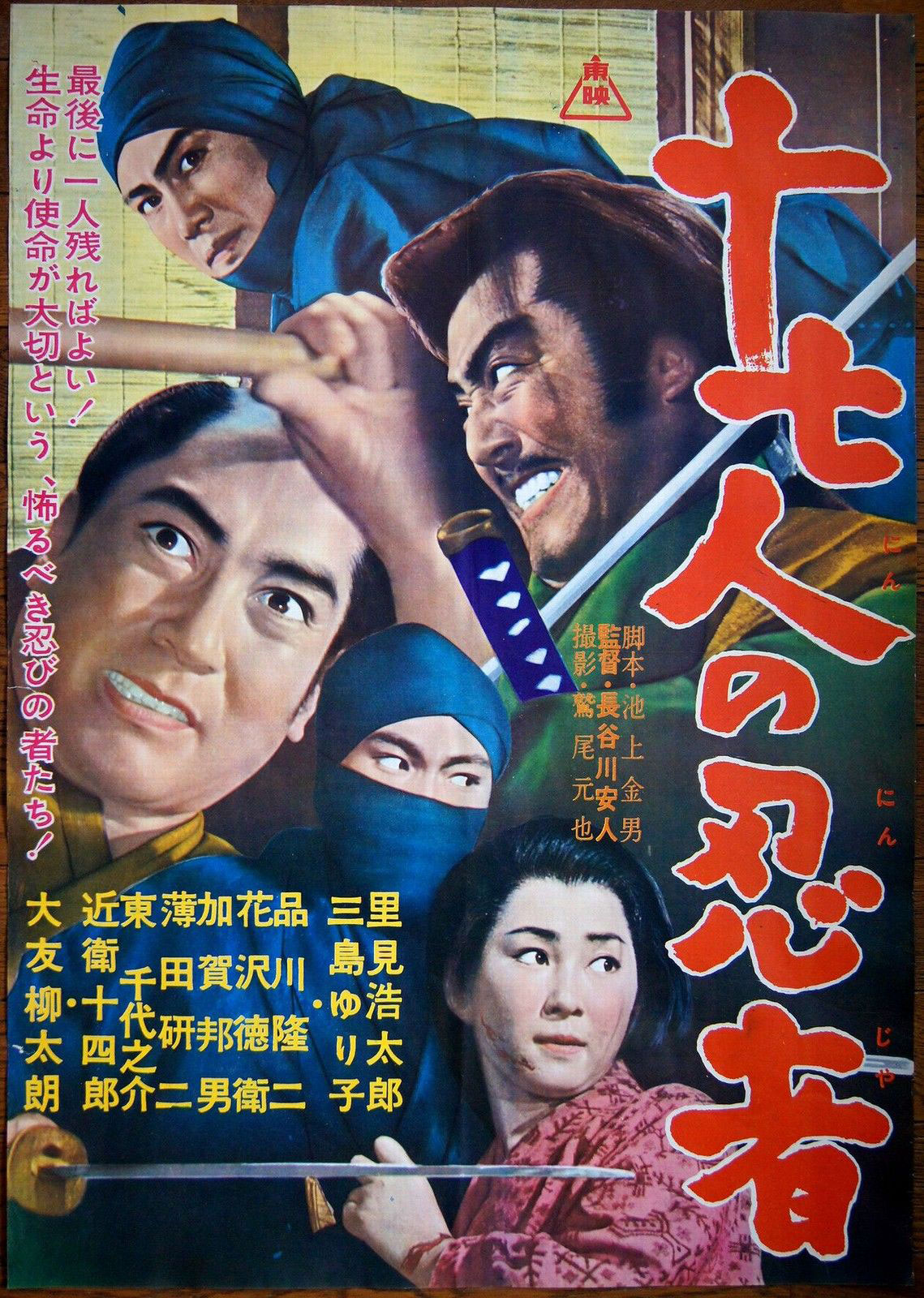 I'd also deserves thanks myself for not bidding up the poster to the sequel, as several of you dueled it out over that. Congrats to whoever scored this beauty…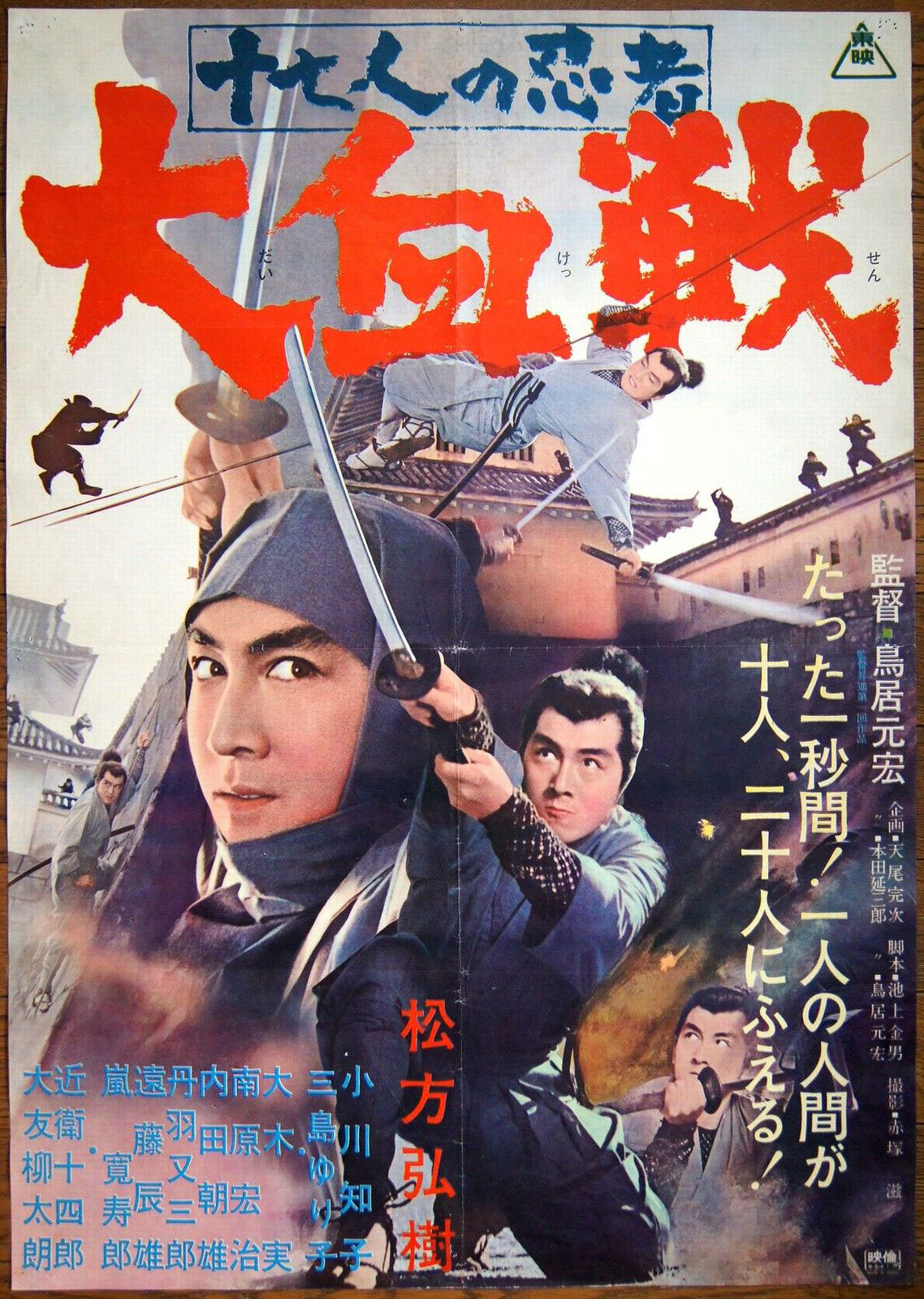 We did extensive reviews of both films here, and they are positively essential.
I regrettably passed on this poster for a 1970 film I'm totally unfamiliar with called Tomei Kenshi (The Invisible Swordsman). The art and design is sooooo damn cool, but I've only got so much wall space.