I've loved Hiroaki Samura's out-of-the-box manga Blade of the Immortal for it's entire loooong run, but the latest volume (still coming out in trades from Dark Horse) starts a new storyline featuring some masked goons rather familiar to fans of vintage shinobi-cinema and tokusatsu TV…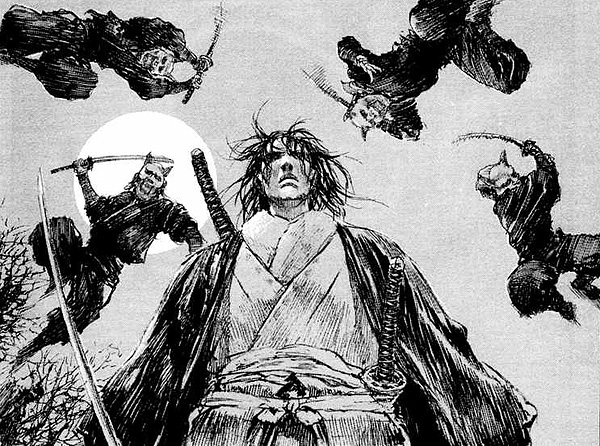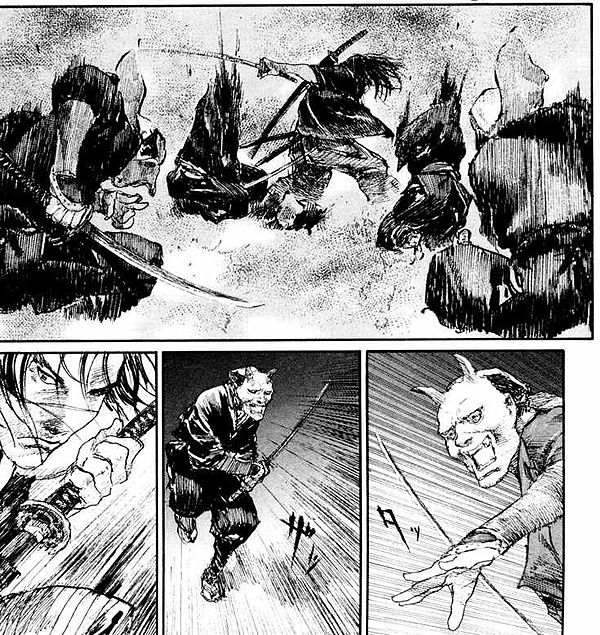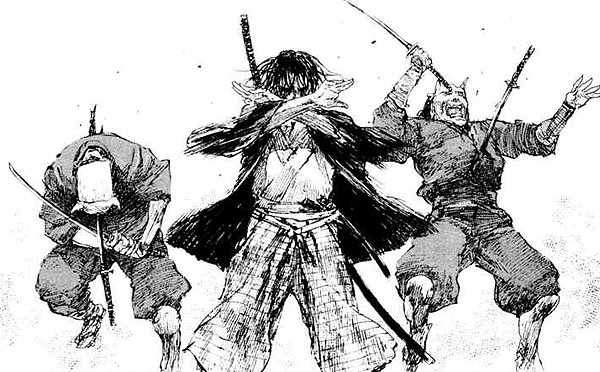 In addition to these thoroughly disposable suppa, the new story features two young info-gathering kunoichi, and the armed-'n-armored daughter of doomed government official. The series has been swordswoman heavy since day one, and Samura loves painting up his girls for eye-catching covers. These are my faves: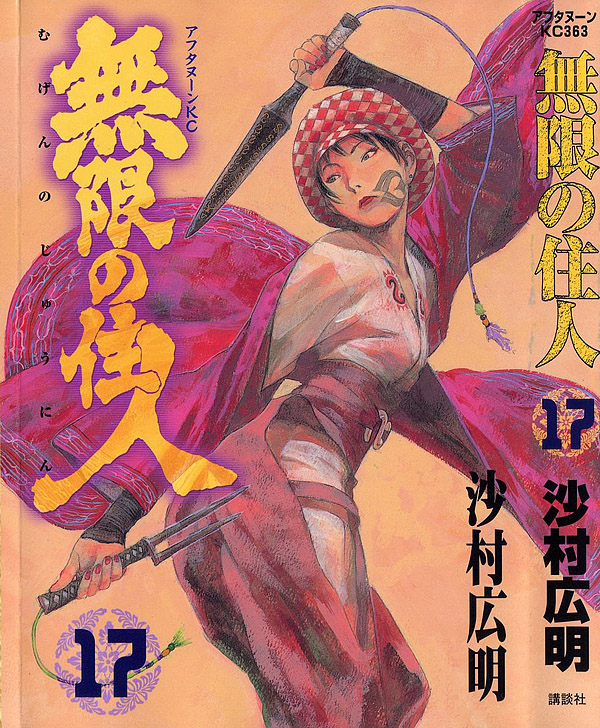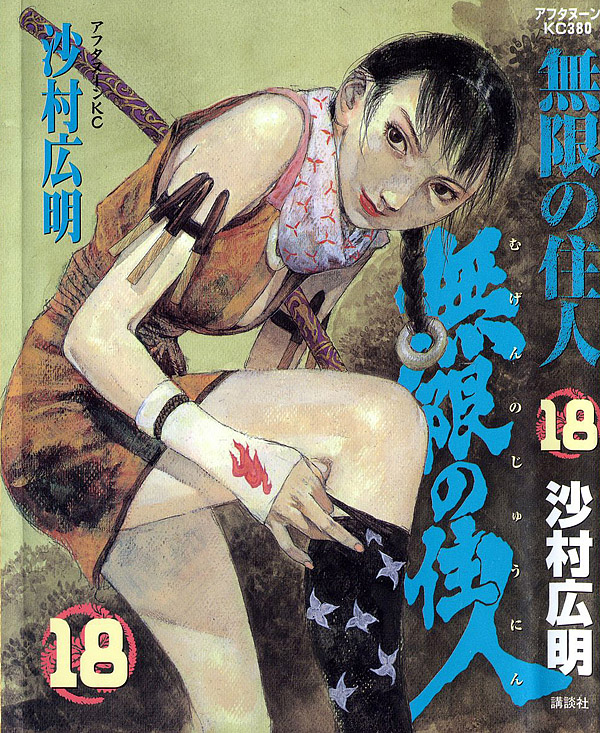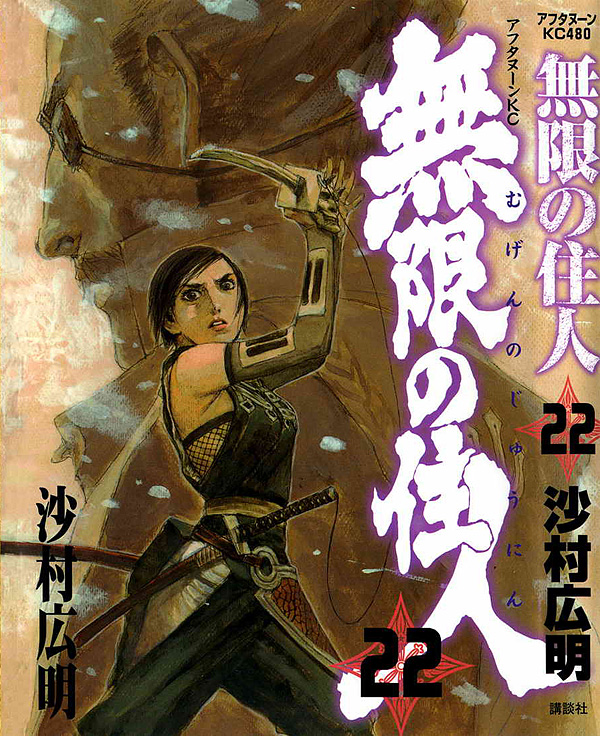 This series is all about exotic costuming, beauty in combat, and surreal weaponry. It can be challenging to read, especially some of the key action pages (depending on how good or bad the repro is from the Japanese originals), but it is definitely worth sticking with. Some of the grotesque places this book has gone in the past two years has been shocking.
Blade of the Immortal is enjoying some renewed fan interest due to the just-release anime adaptations, and an art book of the creator's illustrations is being translated and released here in June. There's a nice review of this must-own volume, in its original Japanese form, here.