[Sing that title like an old blues number]
Back in the craze daze, we were all victims of "Shinobified" movie titles — kung-fu flicks, often from the 70's, with no ninja content whatsoever shamelessly retitled to the likes of Fist of Ninja, Dragon Claw Ninja, Tiger Fist Ninja, Fist of the Dragon Tiger Claw Ninja, Ninja in the Claws of the Dragon Fisted Tiger, 3 Dragon Claw Ninjas and a Little Tiger, Claws of the 7 Magnificent Tiger Dragon Ninja, 12 Angry Tiger Ninja Dragon Clawed Men, ad nauseum…
But here's a weird reversal — a Hong Kong multi-langual flyer for the decidedly shinobi-rific Ninja in the Dragon's Den with no visual evidence of Henry Sanada in his fine hooded gear anywhere to be seen.
Muscular Jackie Chan-lookin' home-town hero aside, when you consider the martial movie spirit of the mid 80's, this was NOT good marketing.
The Mexicans got it better!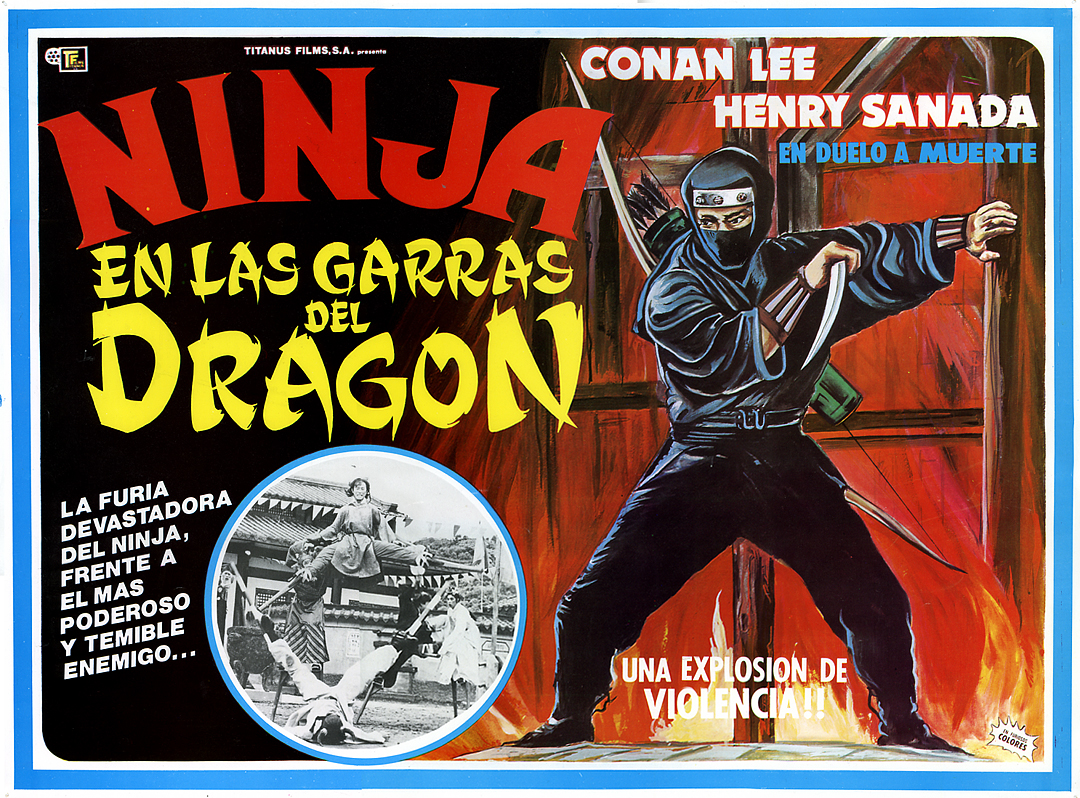 And to see the photos that carnival banner-esque painting was based on, click here to see the chock-full-o-ninja Japanese program for the same film, with images like this: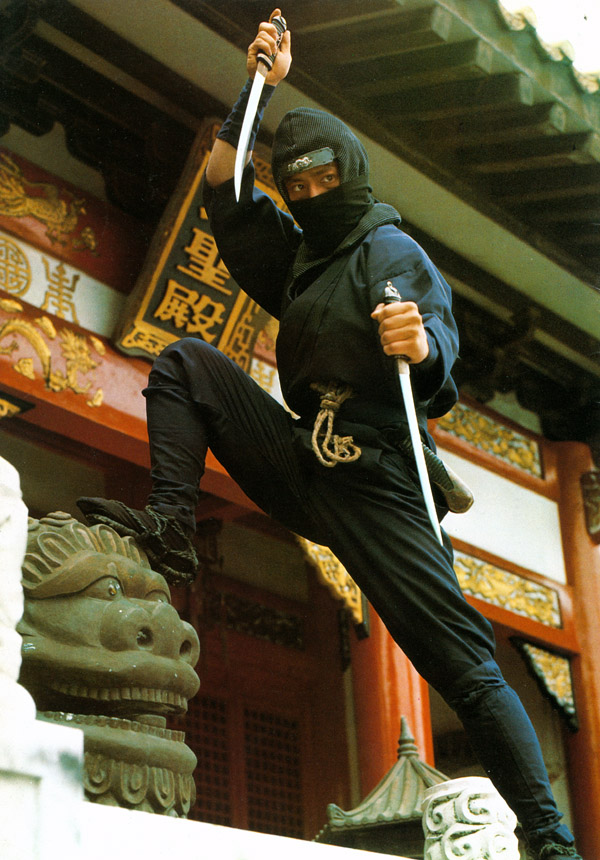 Now, so as not to take a total shit on Conan Lee, I'll make a tangental plug here for a new four-disc set coming out from Shout Factory in July that features a futuristic and post-apocalyptic sci-fi b-movie orgy, including 80s ensemble exploitation entry Eliminators!
FINALLY!!!!