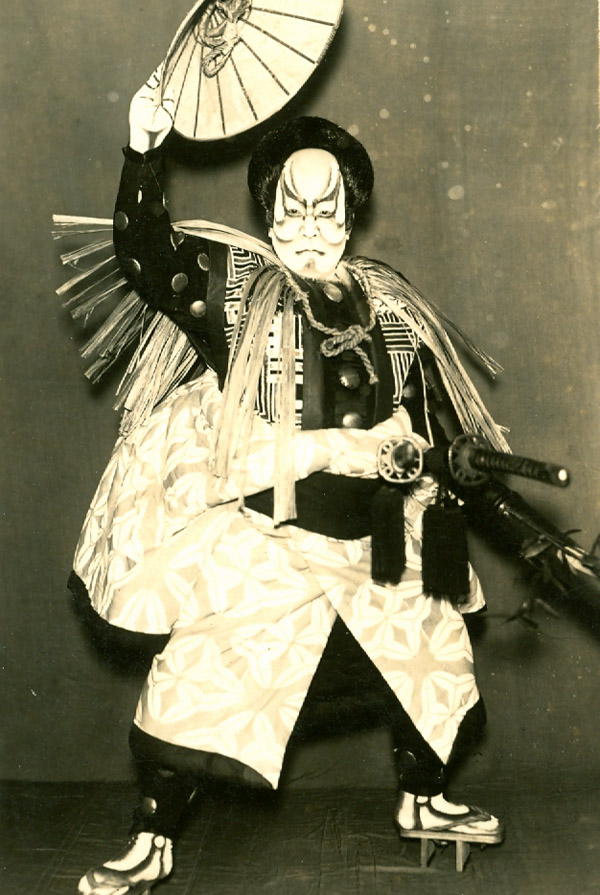 These mostly un-marked, supposedly pre-war postcards, have been showing up at some of the cheesier souvenir shops in LA's Little Tokyo. Authentic antique or not, the imagery is great. I'm no student of kabuki theater, but I do know wizard and warrior characters when I see them, and I gotta think some of these gaudy dudes have to be giant toad summoners. Is there a Jiraiya is the house?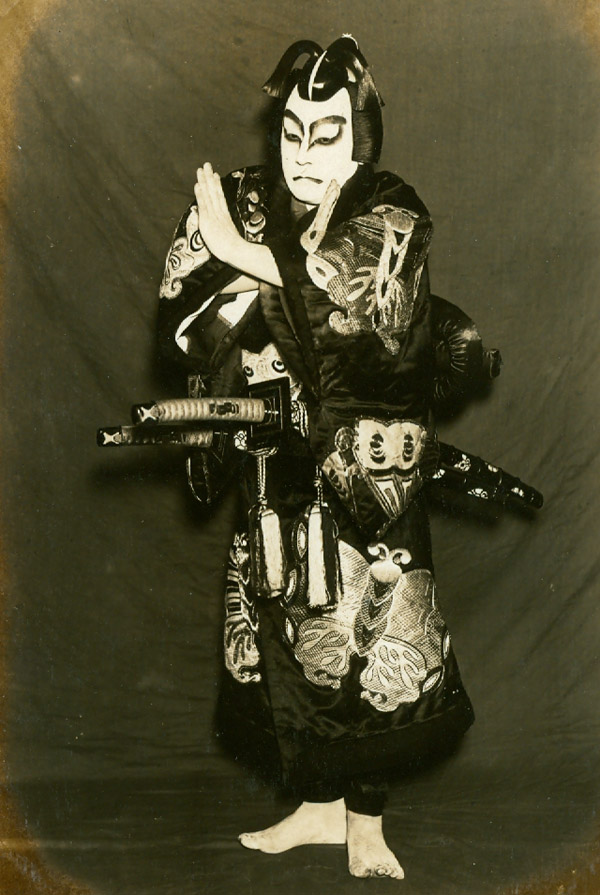 My favorite above – look at the huge square handguards on the curved swords. So cool!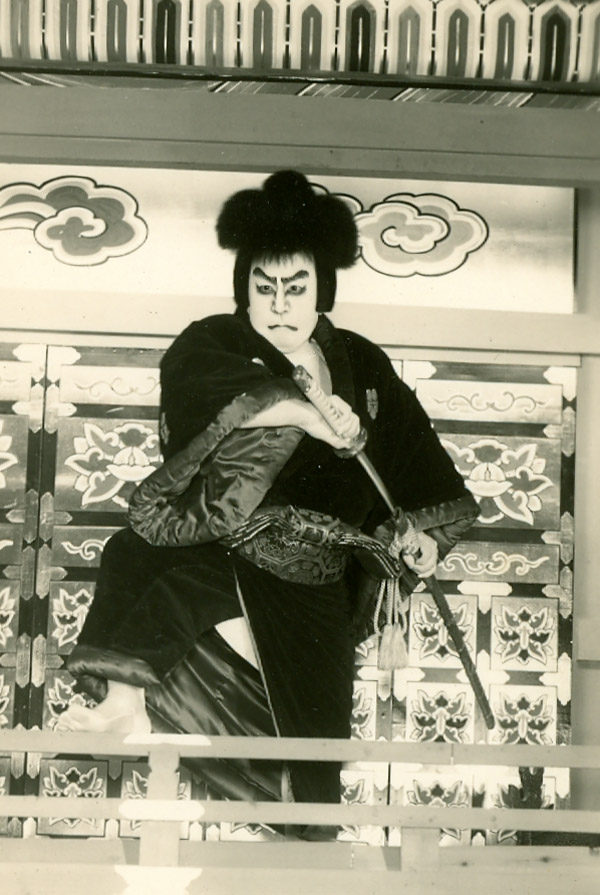 What I love about kabuki make-up is the outright cartooning that goes on, like the exaggerated age lines in the character below.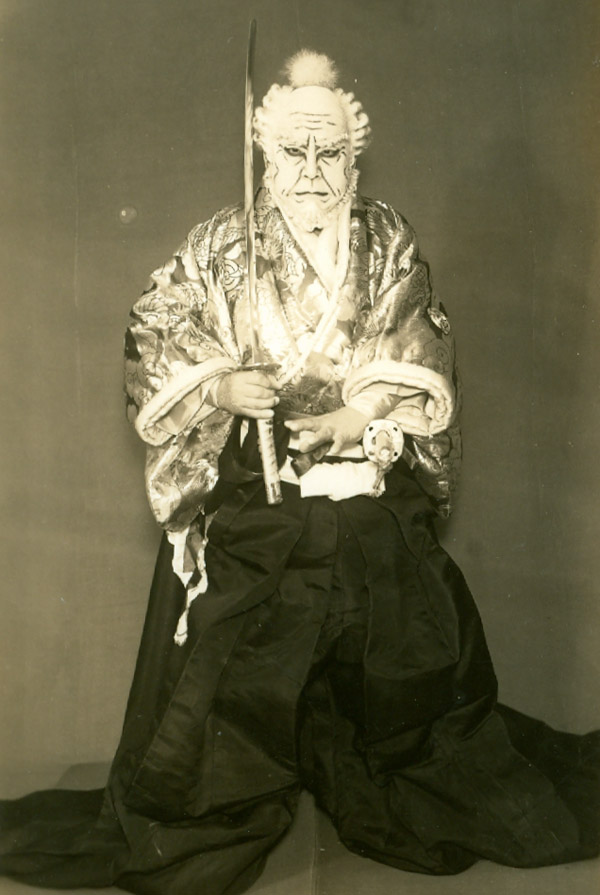 And who's this? Monkey King, Japanese style. Guess this monkey 'went East' before heading West…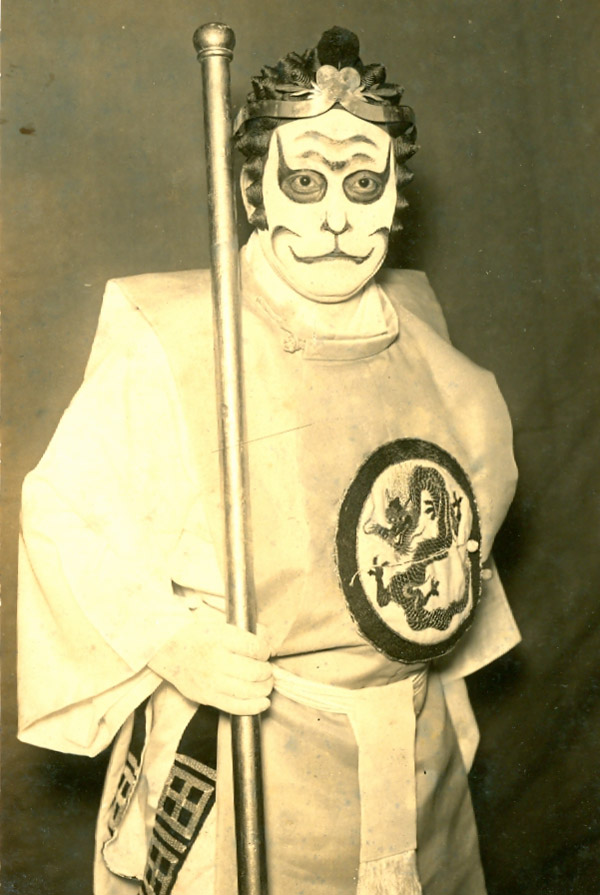 Oooh! Photographic proof of ancient ninja in black night mission gear!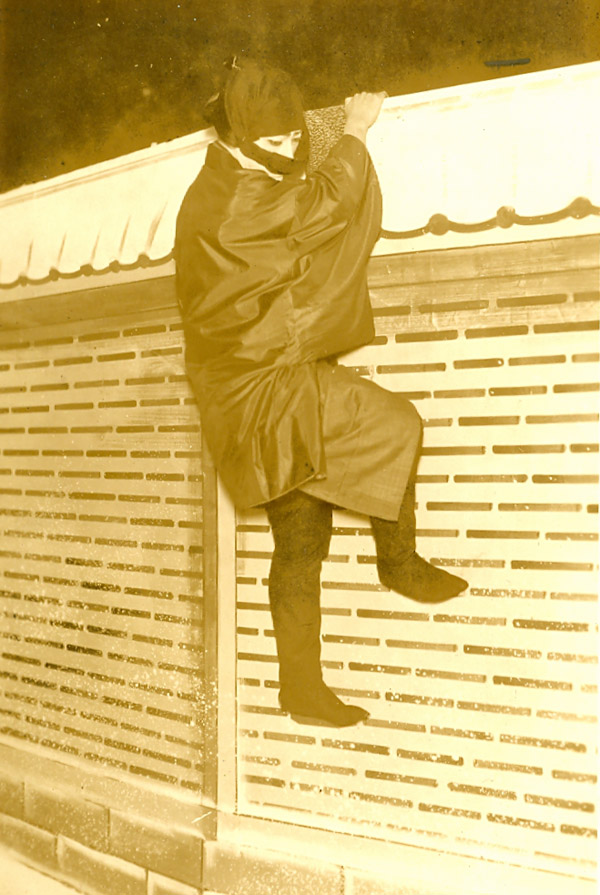 Not.
Likely a thief character, but certainly visual raw material for future generation's retro-shinobi-fication. Curious about the origin of that knot-under-nose hood-style, which you see in movies and TV on bandits and cat burglars.