I don't believe all remakes suck. The '78 Invasion of the Body Snatchers, Hammer's 60's reimaginings of the Universal monster films of 30 years previous, the Soderberg version of Solaris… all brought something new to the table and were worthy endeavors. But what ALL remakes do is prompt the question WHY? Is this really necessary, is there anything new here, does it have a reason to be, or are we all just jerking off?
ALL of the above is pretty much true with Toho's 1999 Owl's Castle (technically a stand-alone adaptation of the Ryotaro Shiba novel and not necessarily a remake of the 1963 Toei film). It doesn't automatically suck, but you do have to ask WHY, and yeah, it's a lot of big budget studio wankery and boys playing with burgeoning tech toys.
I'm not going to do a full-on review here. I'm so in love with the original (and am especially jazzed on it this week), any article I write is going to come off negative, and I do ultimately recommend seeing this version. What I will do here is gripe about the remake's shortcomings, the baffling choices made at times in the crafting of it, and in particular ask why, WHY??? Why was I watching a half decent ninja movie that suddenly turned into a third rate video game sequence?
And I'll back it up with side-by-side examples.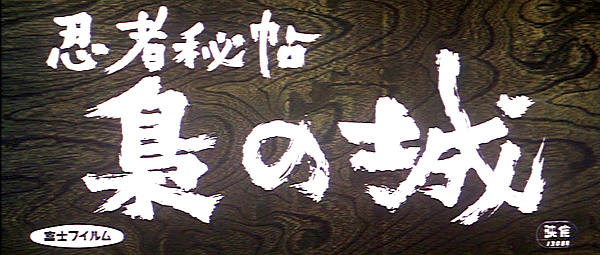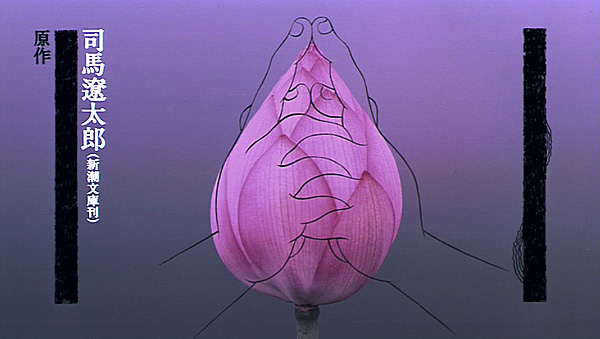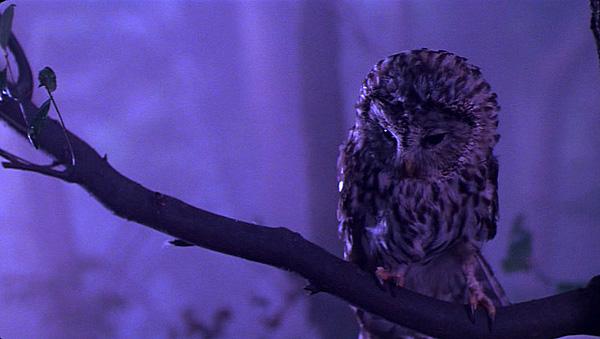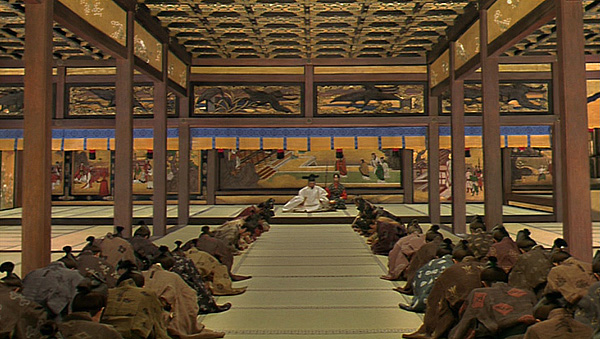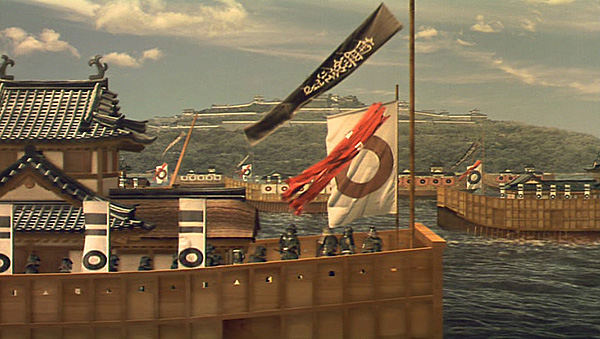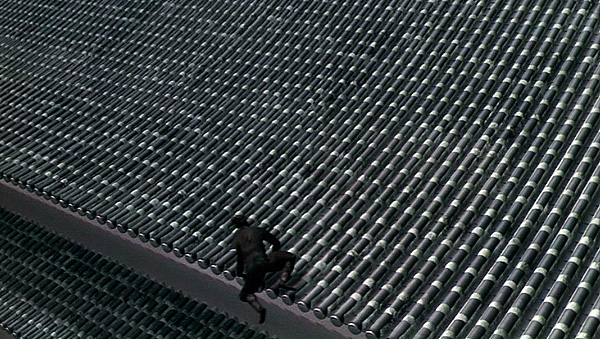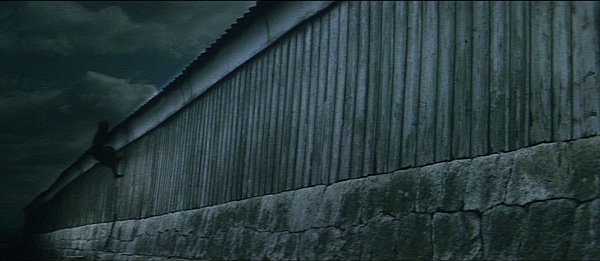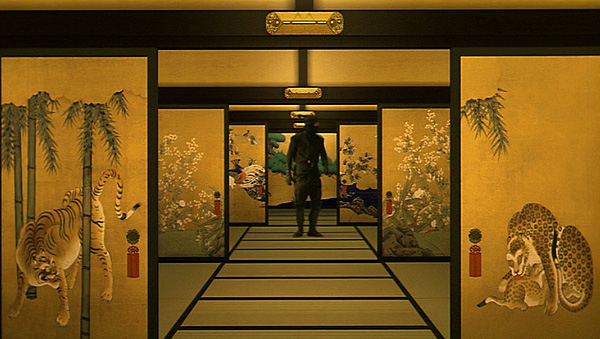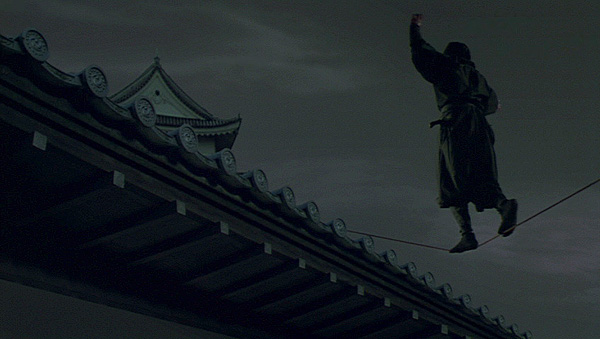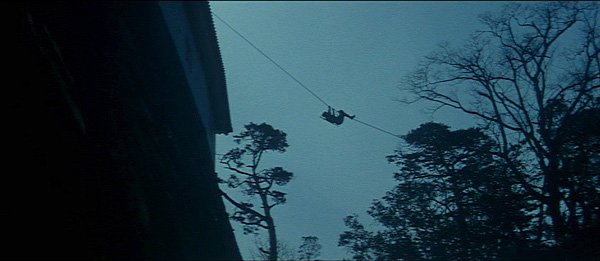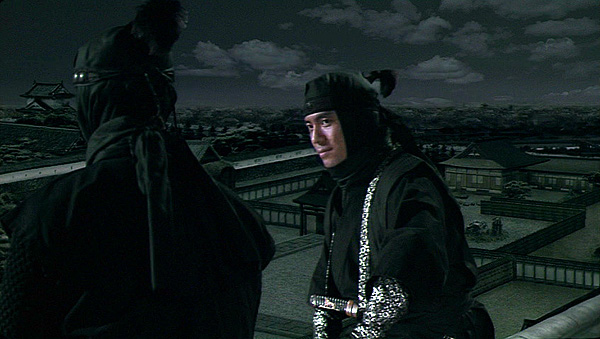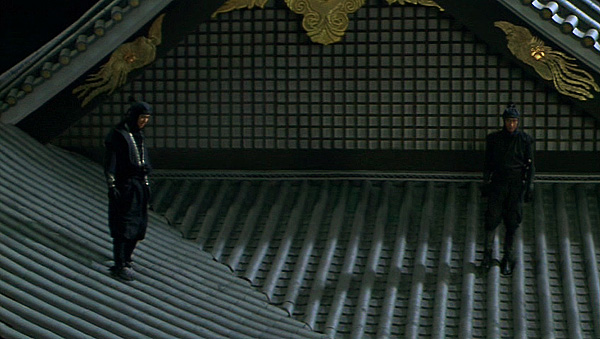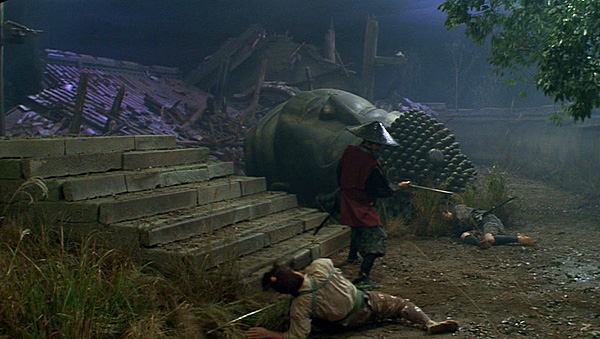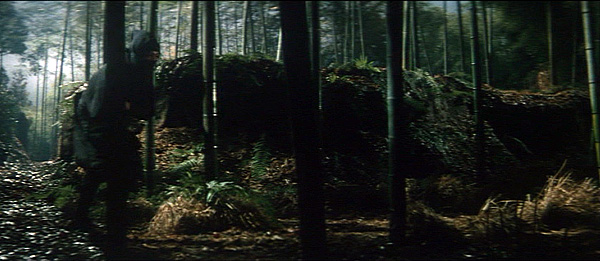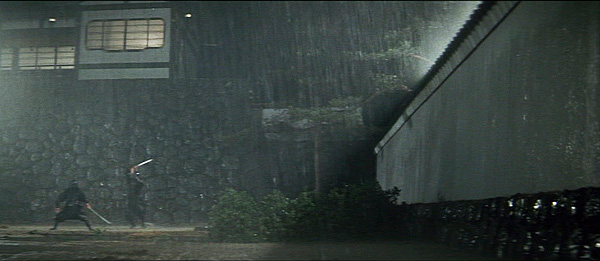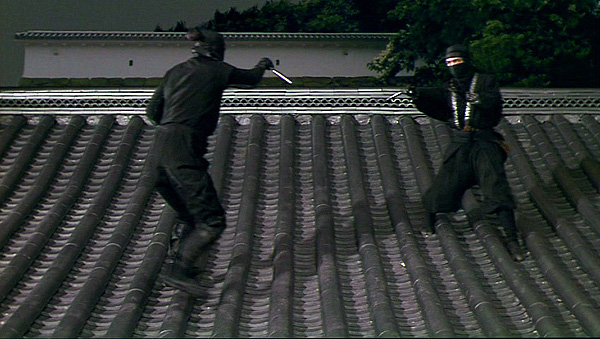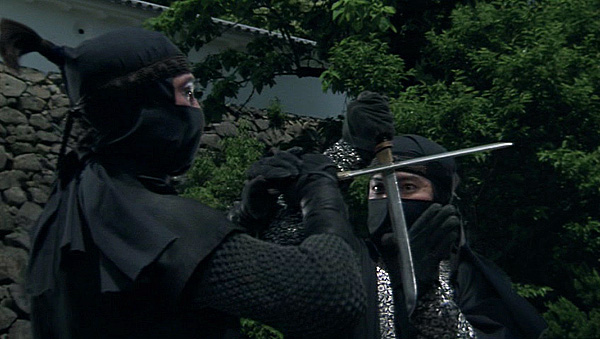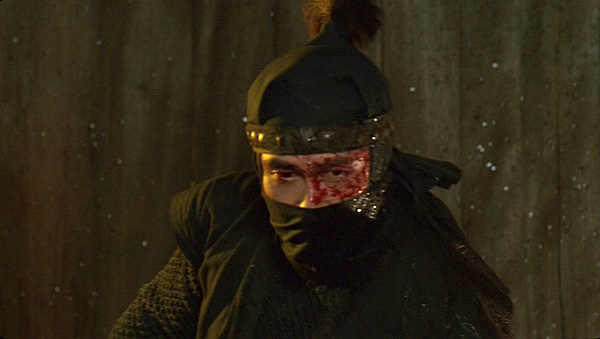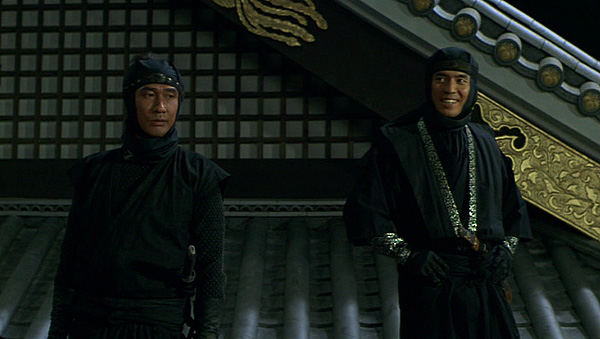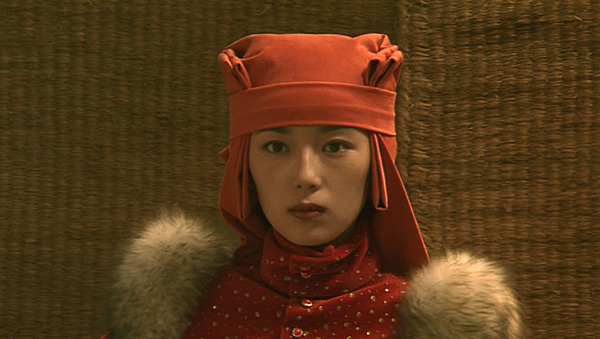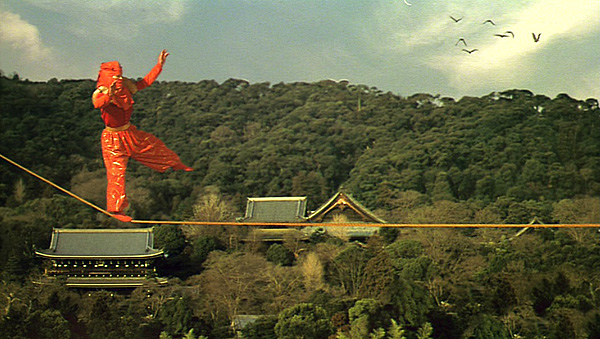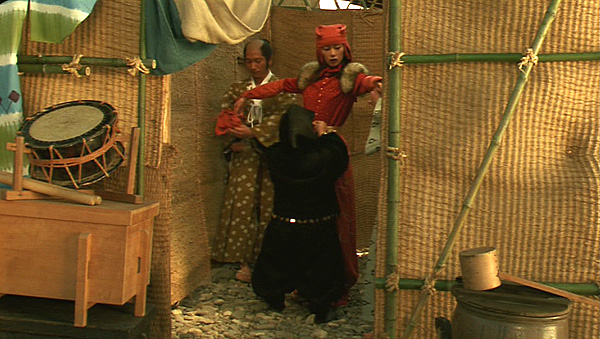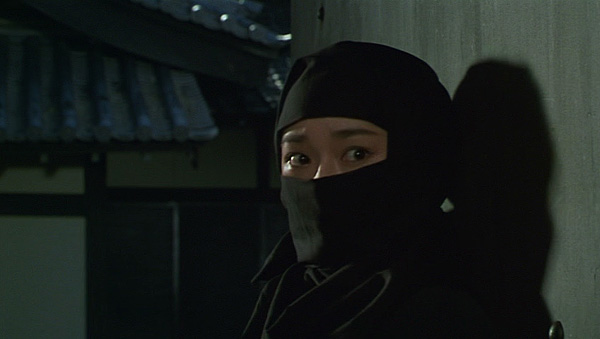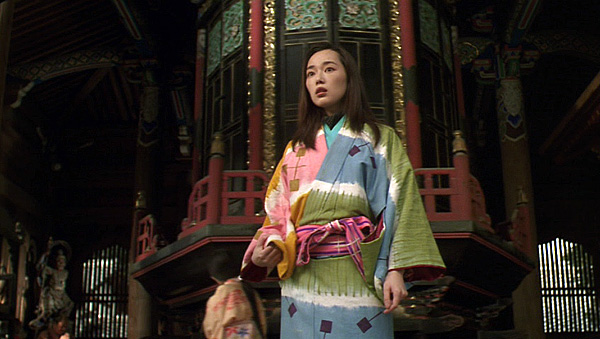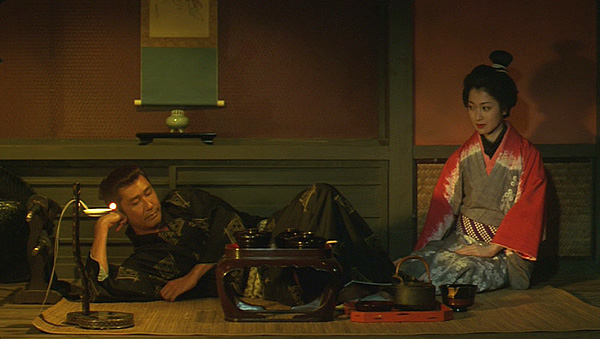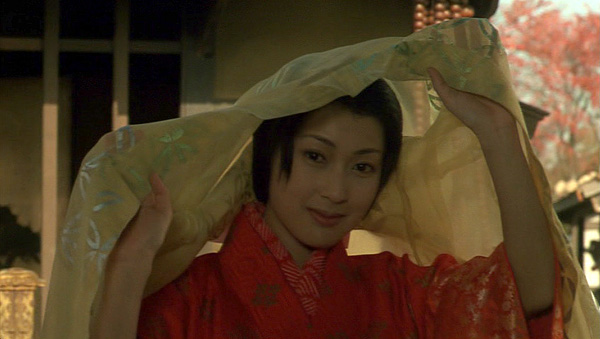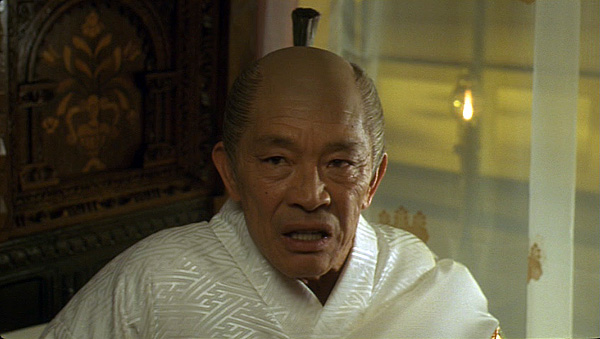 Owl's Castle was a big deal when it came out, a box office hit and a herald of digital period fare to come. But it's a victim of it's time, like The Last Starfighter or Stormriders… it's the movie that takes the painful steps forward, but is pretty sad to look at once we're beyond those first steps and into the era of stuff like Azumi.
Thing is, even if you forgive the FX nonsense, you're not left with much. This is a somber, dour take on the tale, stuck on the notion, like many modern remakes, of being dark and gritty and severe.
Yes, there is art here. Director Masahiro Shinoda was also responsible for the absolutely classic Samurai Spy. And there are big fans of this version, too, but I've never heard a gushing review Owl's Castle by someone who had actually seen Castle of Owls…
This wraps up CASTLE OF OWLS WEEK here at VN. We'll be back October 1st to begin a month of ninja vs. monsters in celebration of Halloween!