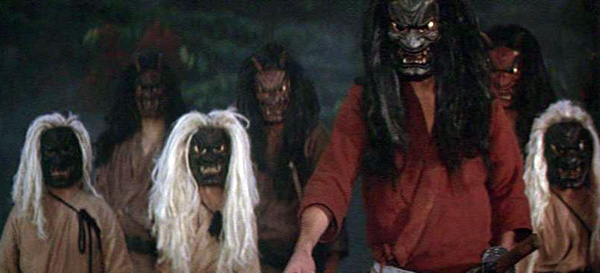 If you want some seriously grim and downright harsh oni-masked ninja action, Demon Spies (Oniwaban) is your huckleberry. Based on a manga by Kazuo Koike of Lone Wolf and Cub fame, the film follows five masked ninja trained from childhood under impossibly brutal conditions. Graduation means killing their instructors, and their baptismal mission thrusts them into a no-win situation that decimates the cast. Not the cheeriest of movies, this…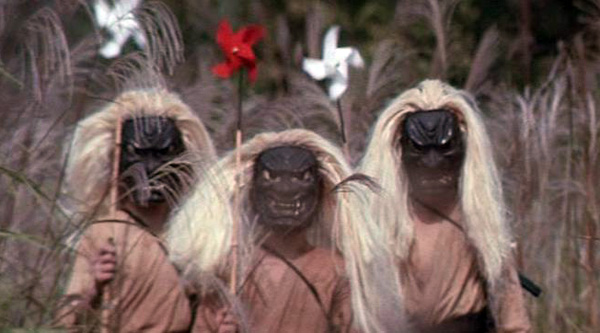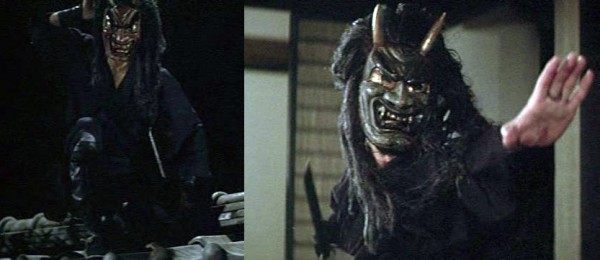 Masks of one type or another are worn by all the ninja throughout. The frightening expressions and messy hair of these things is a great visual.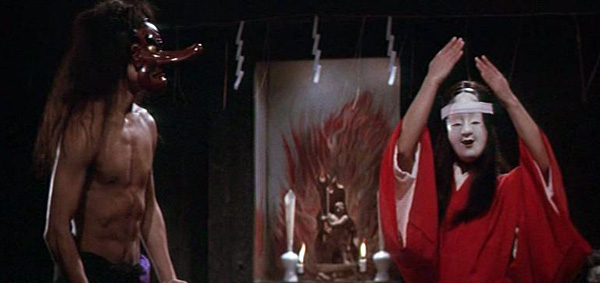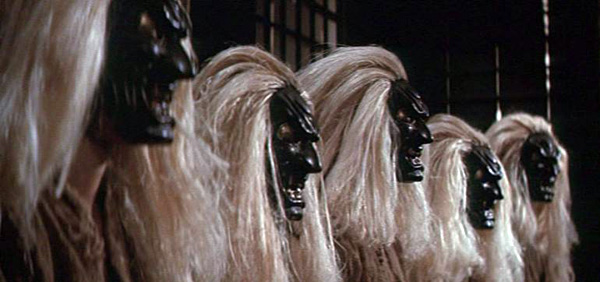 Koike's feudal Japan was often a bad place, a worse place to be a ninja, and an especially worse place to be a female ninja. This film takes those conventions to a new extreme, and I'm not sure the result is entertainment in any form. Demon Spies is as gory and action packed as any Lone Wolf film, the costumes are great, and it tries to put some attrative young ninja in a sympathetic light, but man after the ringer they're put through from scene one, you just want to say 'enough.'
Kung Fu Cinema did a full review here.
Animeigo's now out-of-print DVD liner notes can be read online here.
And if you want some insight into the Japanese theater mask thing, there's a thorough database here and some amazing images here.