Thanks to the great Asian Drill Pop photo blog of things good, quirky and naughty for this nifty mag centerfold of Reiko Oshida, whom I'm sure you all fell in love with in this post.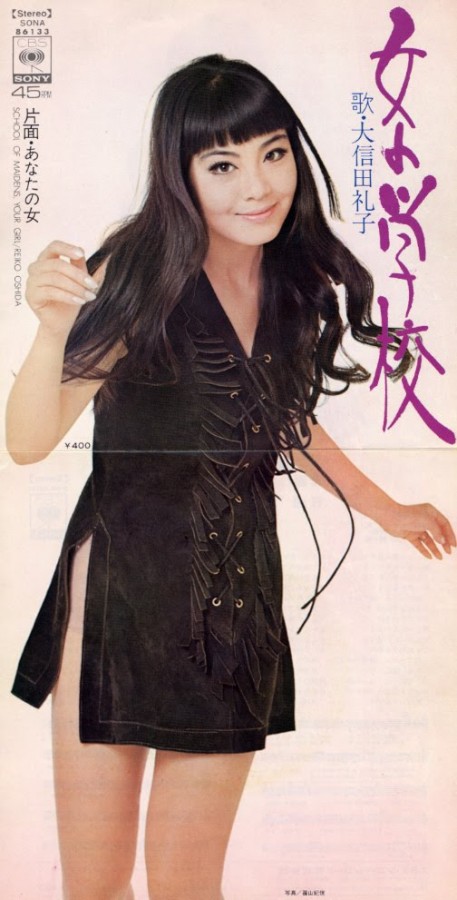 Damn she's cute!
Another recent post over at the Drill inspires me to plug what is perhaps the most gratuitous, pervy, downright lascivious chambara drama ever made – the 1973 sword-smut masterpiece Bohachi: Clan of the Forgotten Eight.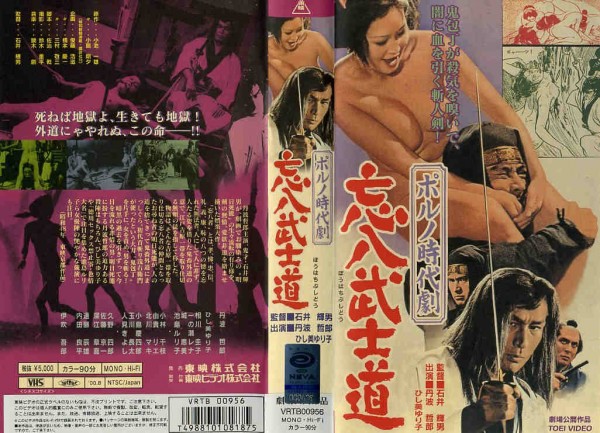 This VHS clamshell art sums up the movie pretty well, actually. Tetsuro Tanba is a surly ronin constantly beset by hooded gangsters and naked women out for no good. There is more completely unnecessary (and completely fantastic) nudity here than any other period drama I've ever seen, short of outright porn. If you like gory swordfights and topless Japanese babes rolling around in combat, this movie could kill you.
Good review, screen caps and lowdown on the domestic DVD over at 10K Bullets.