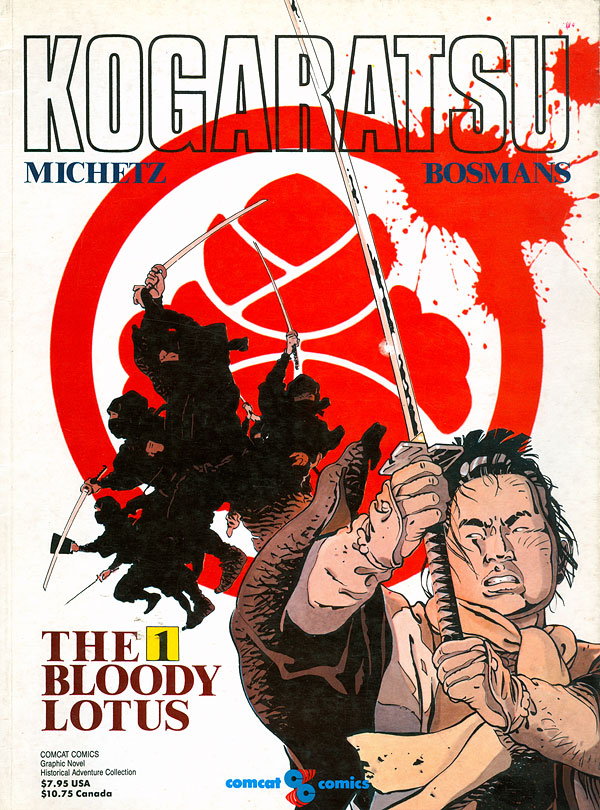 You find some real gems in the dollar boxes and discount bins of comic book stores sometimes. This was a recent find, the early 80s chambara graphic novel series Kogaratsu by the Belgian creative team of Serge 'Bosse' Bosmans and Marc 'Michetz' Degroide. A company called Comcat Comics translated this ninja-riddled tale in the early 90s, well after the craze, which may account for its premature cancellation in the US and UK.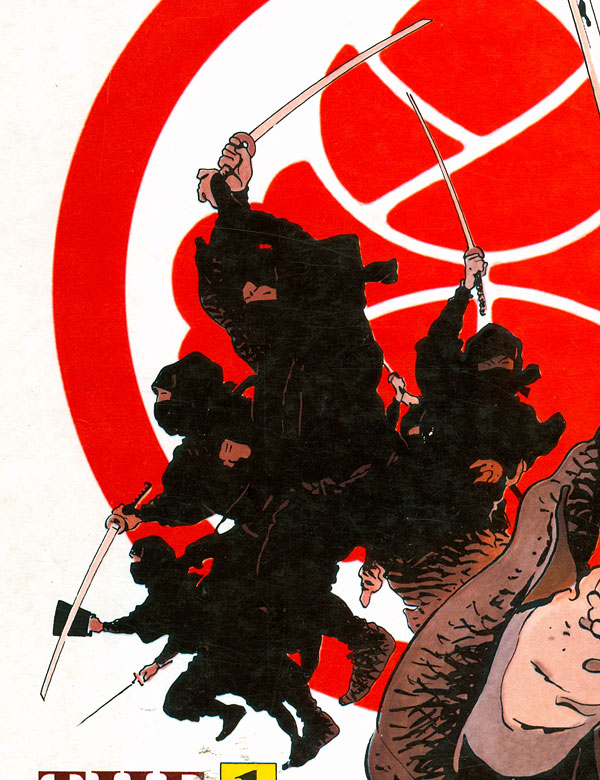 The artwork and storytelling certainly weren't lacking, and while the English-language Volume 1 isn't as ninja-heavy as its cover promises, what is there is superbly executed.
These guys definitely did their homework, as the costuming, gear and curved swords are right out of Japanese books and films.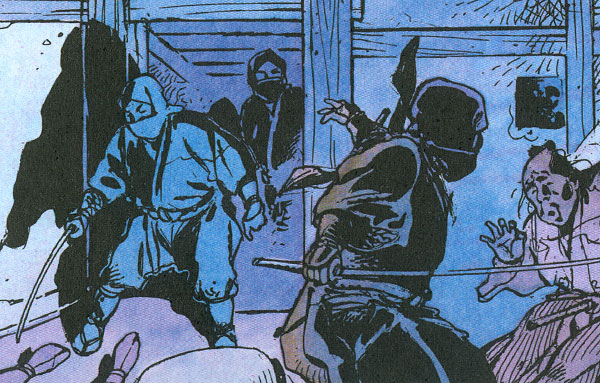 This tale of a ronin's love gone wrong was originally serialized in a magazine called Spirou.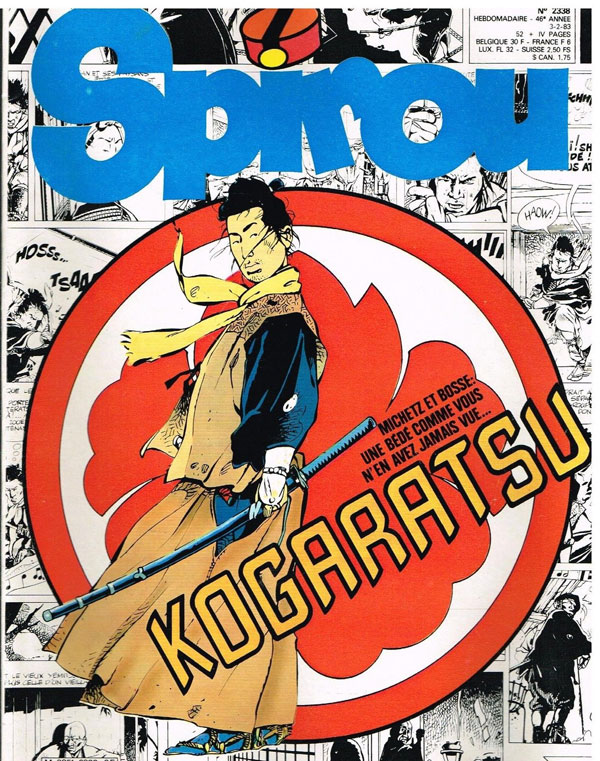 13 collections followed, looking to be of the typically superior European print and binding quality.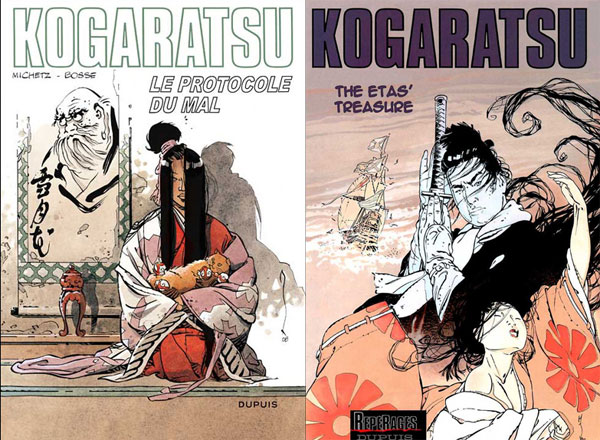 I may search these out, as the art is pretty damned great. There are quite a few scanlations online if you poke around, too.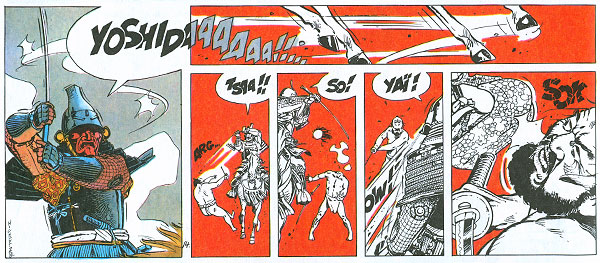 Artist Michetz also did various art plates, posters, prints, portfolios, etc., many featuring erotic swordswomen. These are all over eBay, but pricey alas.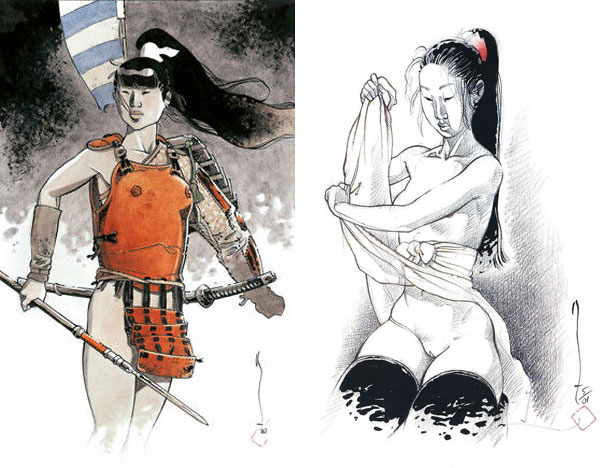 As is this fantastic ninja print! This could be worth the exchange rate and international shipping though…