Spent a lot of time on American and Chinese posters and packaging lately, so let's take things back to where it really all starts with this site – 60's Japanese films. This will be the first of several posts on B&W shinobi cinema.
Chambara icon Jushiro Konoe knew a good thing when he saw it.
The 1962 semi-historical Toei actioner Yagyu Begeicho (aka The Yagyu Secret Scrolls, Yagyu Chronicles, or Yagyu Military Arts) was nothing necessarily new or groundbreaking – Jubei Yagyu was a known figure, and the 'secret scrolls' thing had been done a few years previous by Hiroshi Inagaki with Toshiro Mifune for rival studio Toho. But Konoe and director Shoji Matsumura knew that similar elements repurposed in the fervor of the Shinobi-no-Mono craze would make for a sure fire homer, and were they right. Konoe would return for EIGHT sequels in the next two years! The property even jumped to TV in 1965. Now that's running with a hit…

Next to the superb swordplay of Konoe and frequent guest star roles for his matinee idol son Hiroki Matsukata, a big part of the YB success formula had to be the presence of the black suited ninja. Regardless of the intrigue afoot or out-numbered sword fights Jubei found himself in, there was always a black-clad listener under the floor boards, or hooded cat burglar making off with a sacred parchment. Ninja were crucial to this series, and the eighth installment has perhaps the most ninja of any 60's craze film.
Yagyu Bugeicho: Katame no Ninja (Yagyu Chronicles 8: The One-Eyed Ninja) is somewhat unique in that it has an all out military BATTLE between rival shinobi armies. It's like the ninja Longest Day, complete with a castle siege and a body count like Gettysburg.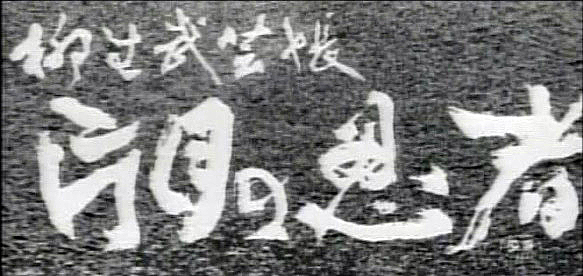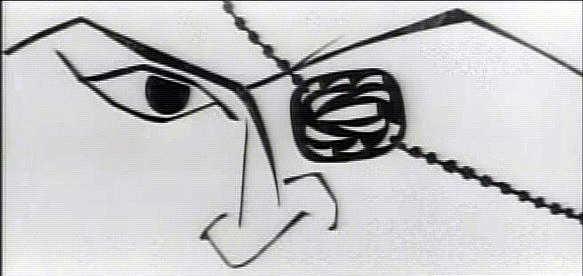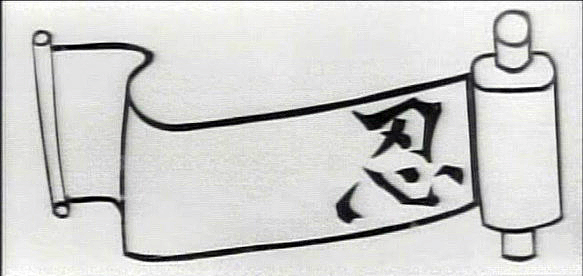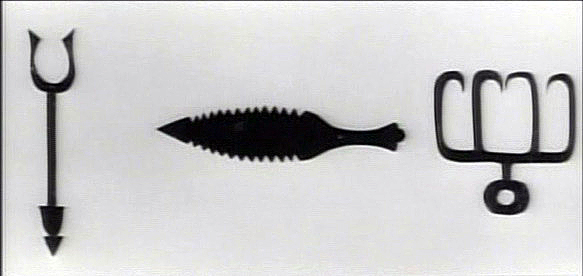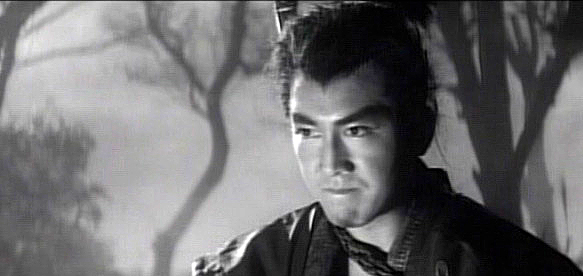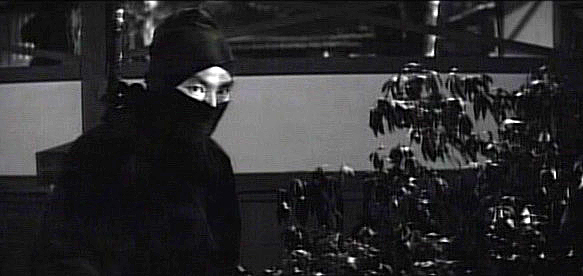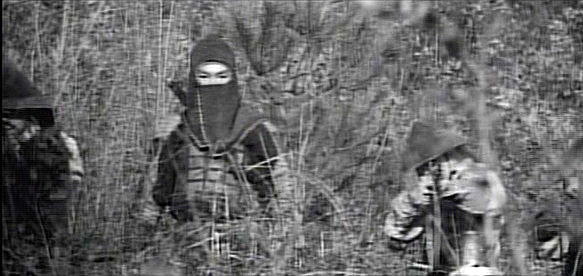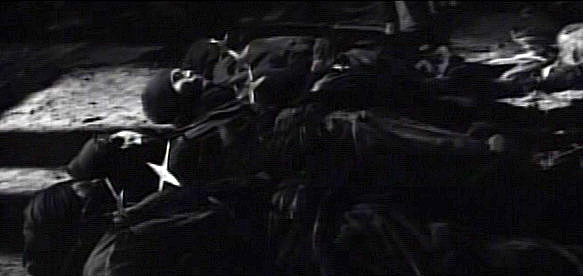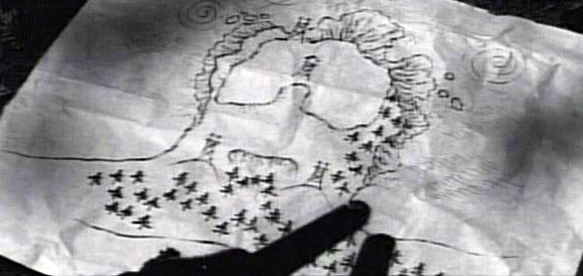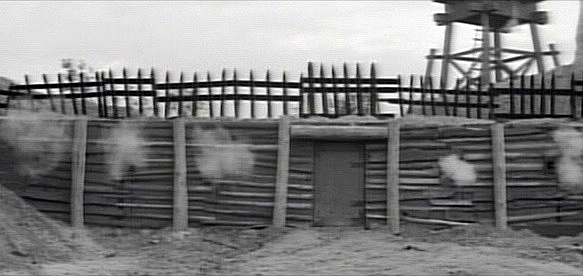 CONTINUED TOMORROW – with perhaps the most horiffic ninja battle ever…