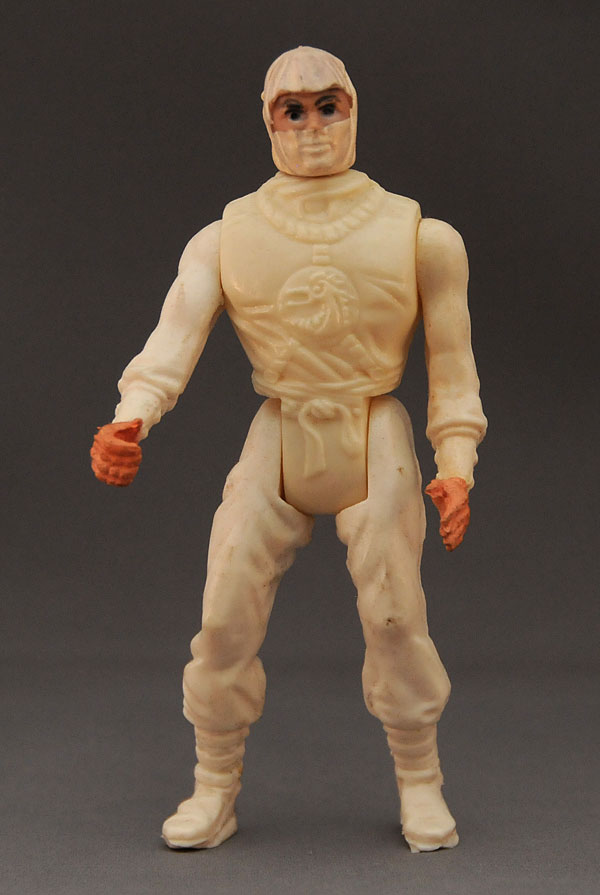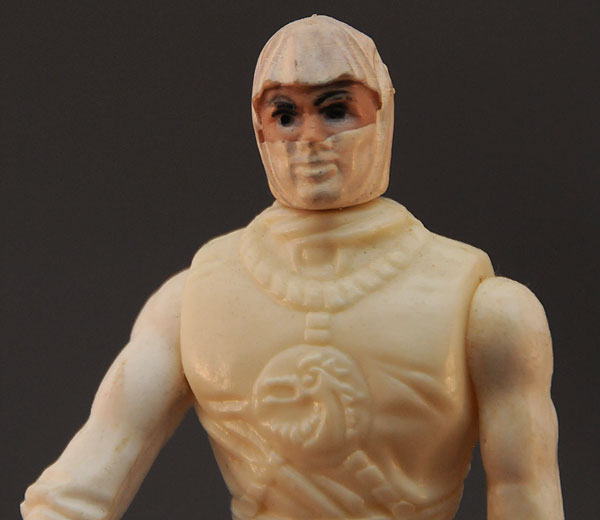 This 5″ generic figure, re-cast from something in the Chuck Norris Karate Kommandos scale, is nothing to write home about, however the card it came on…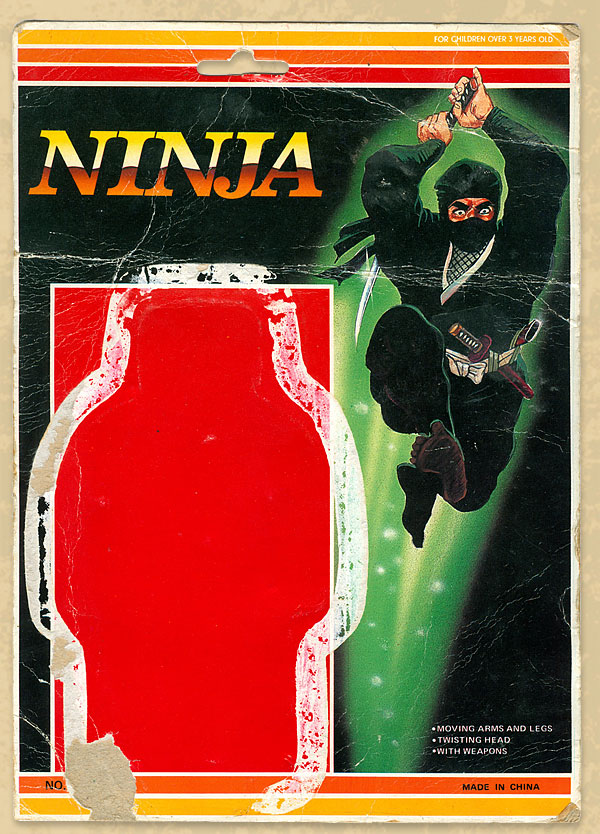 …is absolutely off the chain! Love this illo and the savagely 80's green star glow left in the assassin's path.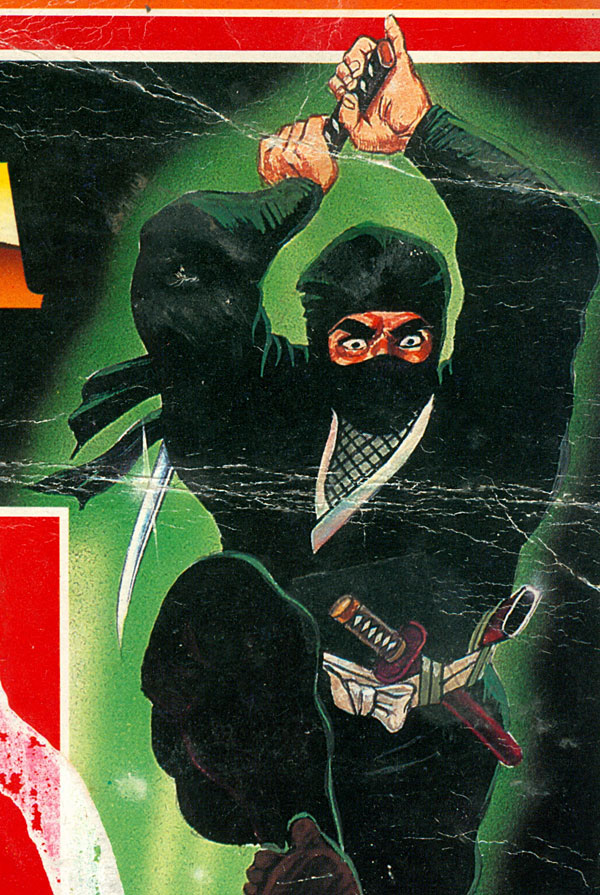 Clearly an unauthorized re-purposing of a manga illo from somewhere, or maybe from an old Hatsumi book?