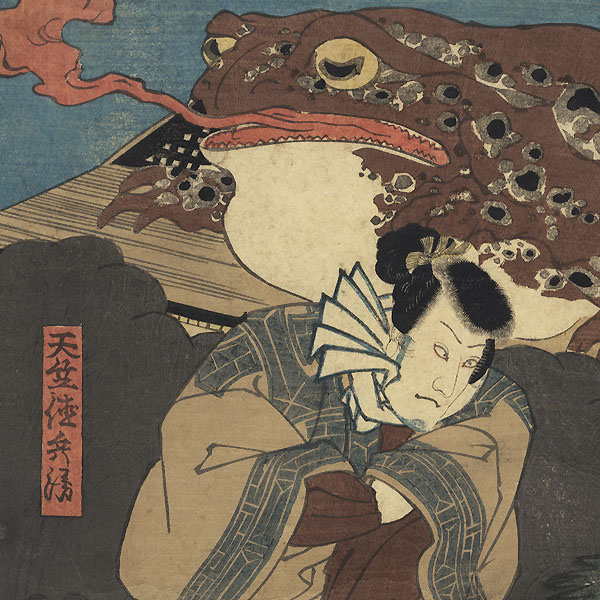 Don't own an antique Japanese print of a ninja (or ninja-like) wizard doing TOAD MAGIC? Well, end the shame and embarrassment of it right now over at Japanese art acutioneers Fuji Arts!
I'd love to a be a heavy hitter and score some of these expensive relics, but financial fate has had other plans for me alas, so I was just poking through just the Clearance section of their online offerings. Lo-and-behold I found all sorts of warrior action and monster reptile mayhem! The clearance selection has 'buy-it-now' prices, too, with a lot of stuff under $100.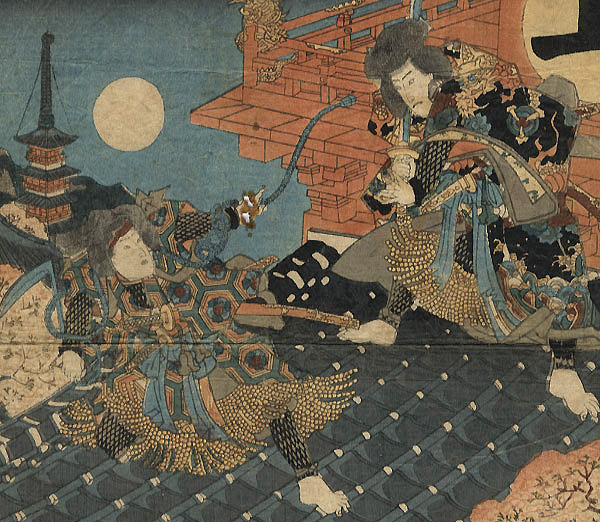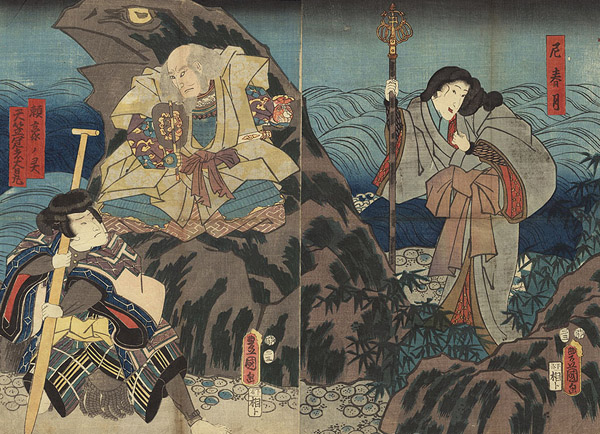 Look at that TOAD MOUNTAIN from this print of the Jiraiya lore!!! I'm ready to move in there and make it VN Headquarters.