Siren Visual way down in Australia has re-released their previously available box sets of the landmark series The Samurai with all-new packaging, and just in time for the holidays come new releases of the latter seasons.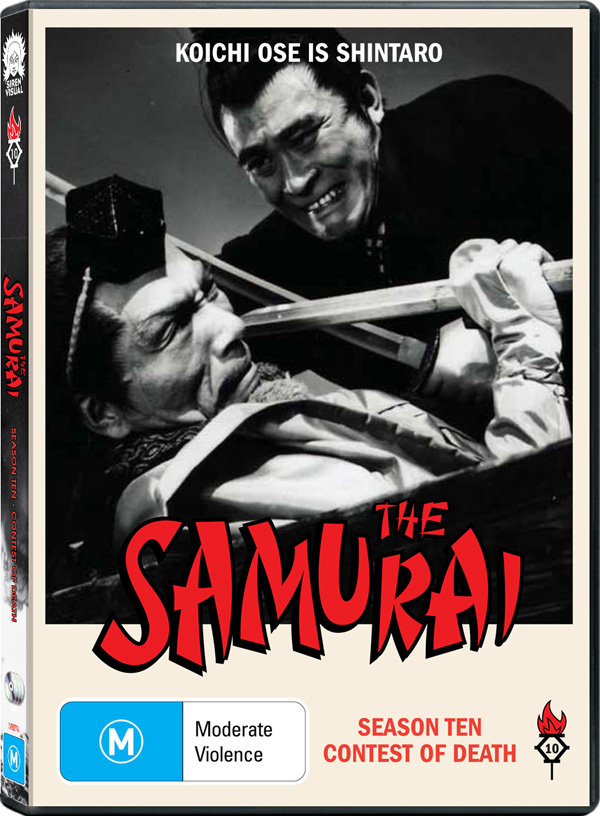 I love this new box art, which mimics the beloved trading cards every Australian kid HAD to have in the 60's and 70's.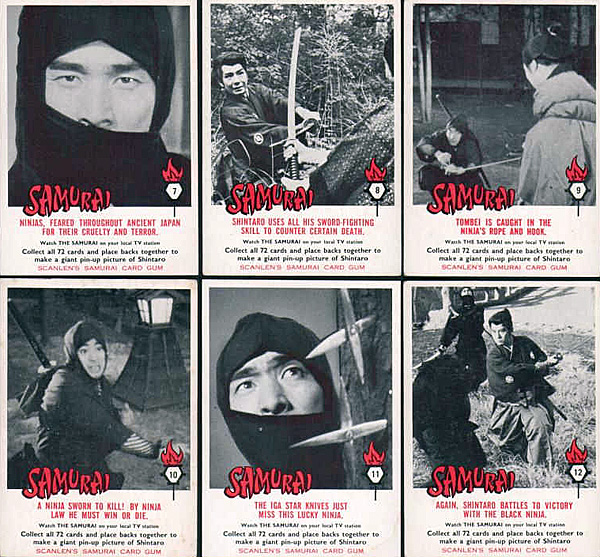 A quick up-to-speed for the uninitiated: The Samurai (orig. Onmitsu Kenshin, also refered to as "Shintaro the Samurai") was serialized adventure TV in Japan starring Koichi Ose as an ace swordsman on secret missions for the Shogun. Like a jidai-geki Lone Ranger, his 'Tonto' was a ninja named Tonbei the Mist, played with vigor by Maki Fuyukichi. Ten-plus 'seasons' were dubbed into English and ran in Australia for decades with absolutely massive fan fervor. The Samurai is an institution down under, and remains Japan's most popular live-action ninja export.
Read more in our Tonbei Primer here.
FINALLY, this intercontinental shinobi mega property is available for those of us in the US who were denied such material during our woefully limited ninja boom of the 80's.
I HIGHLY recommend…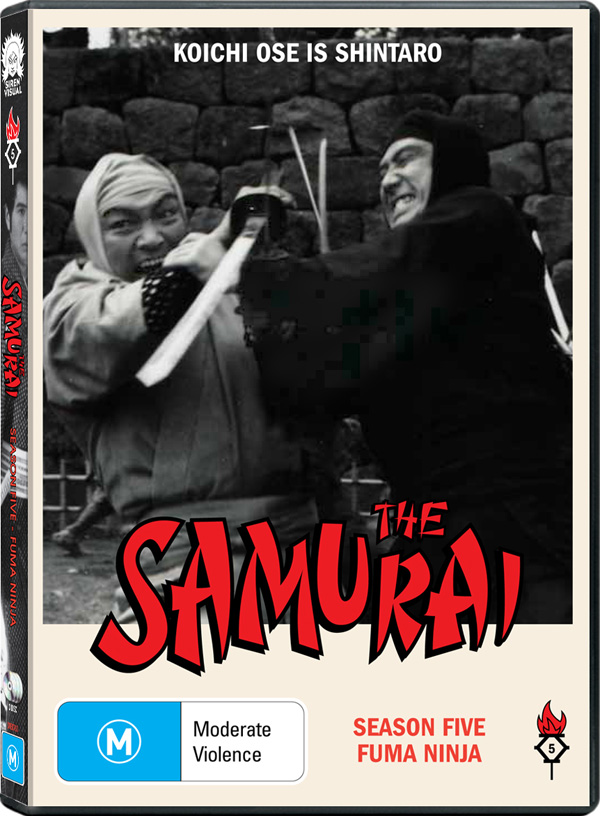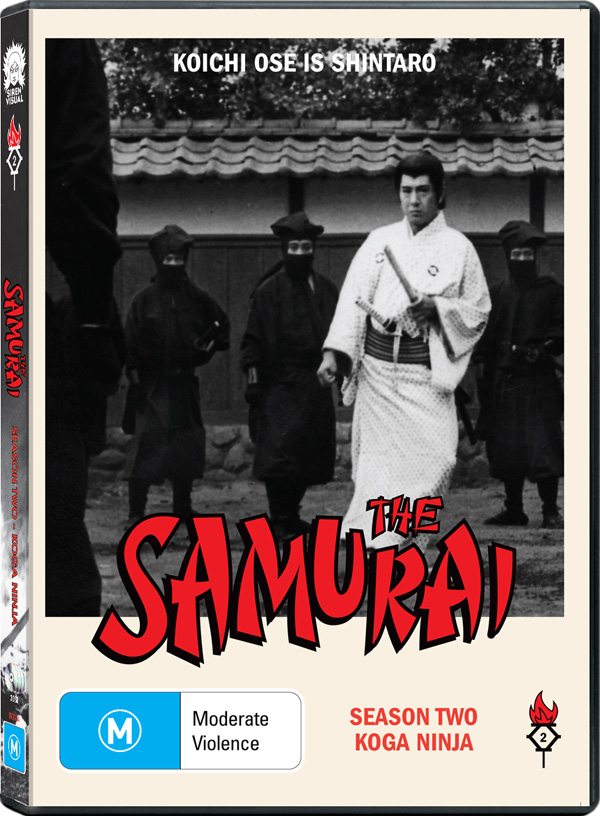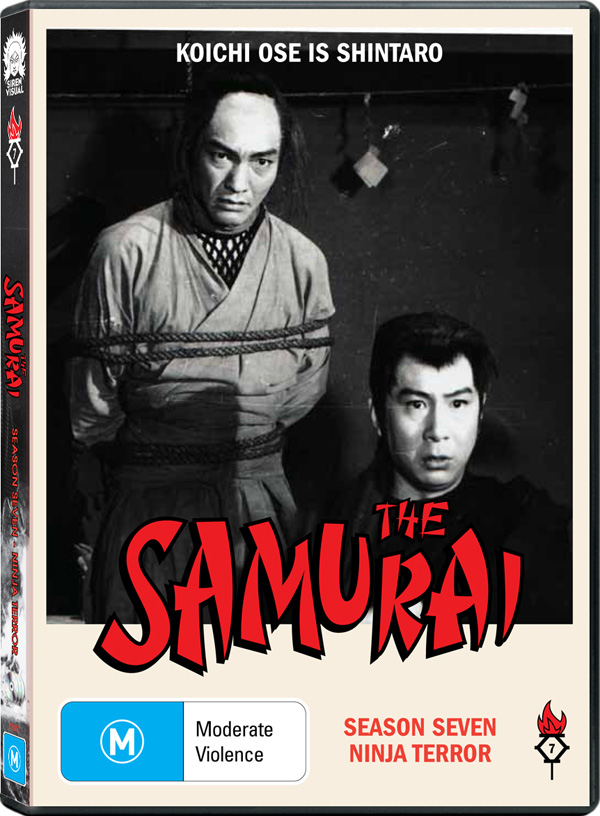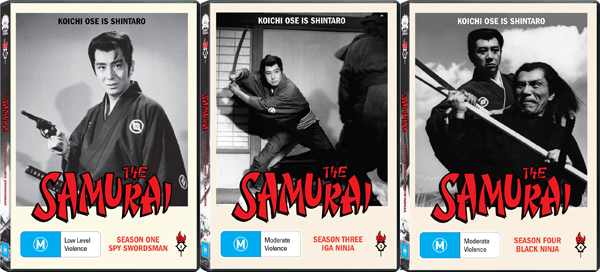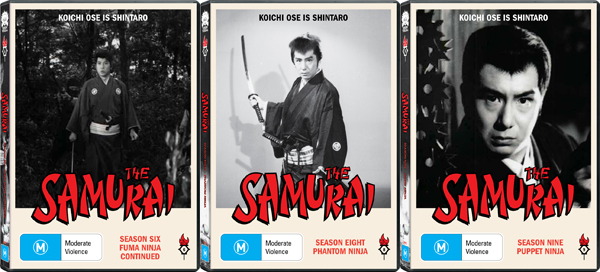 Now is a great time to buy, as the Aussie dollar is pretty much equal to the American greenback. And hey, it's the holidays, we've all been good this year, right?
The box sets collect one 'season'  – encompassing a 13-episode self-contained story arc, so any of them are a jumping-on point. The ninja infusion started at Season 2: The Koga Ninja, and really picked up steam in the middle of the run. Eddie Mort was raised on this stuff, and recommends Season 8: The Phantom Ninja. Over the past few years, on his urging, I've dropped upwards of a grand on this stuff, and haven't regretted a nickel of it.
Even coming in as late as I have, I LOVE The Samurai. The sheer volume of 60's-style B&W ninja action is awesome, the often hysterical Oz dubbing can be a real gas, and watching the bondage-prone Tonbei get captured every episode is a real hoot. You aren't a real shinobi-cinemaphile if you don't own at least one season of The Samurai.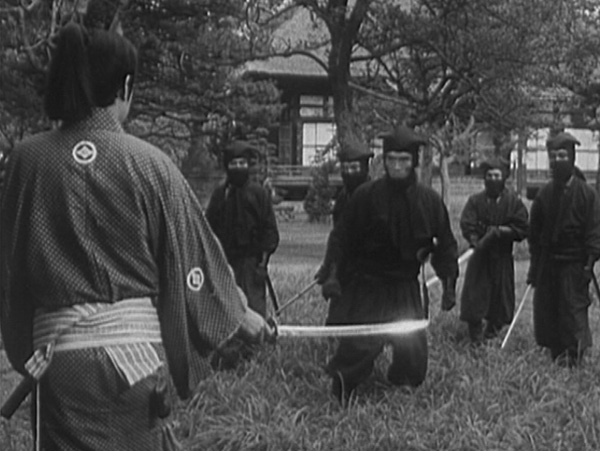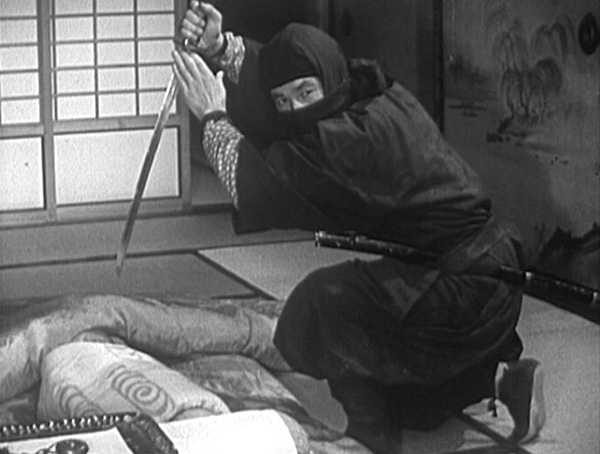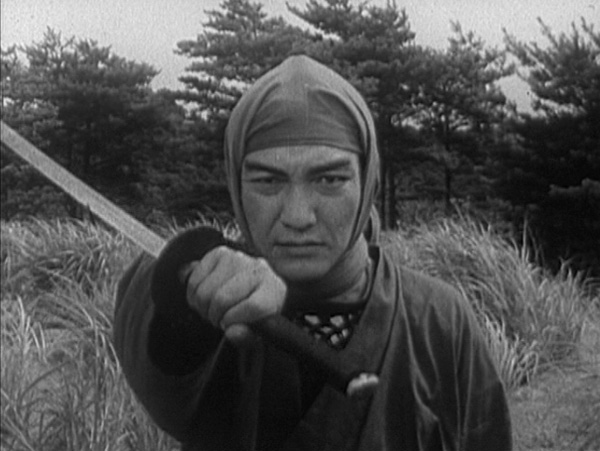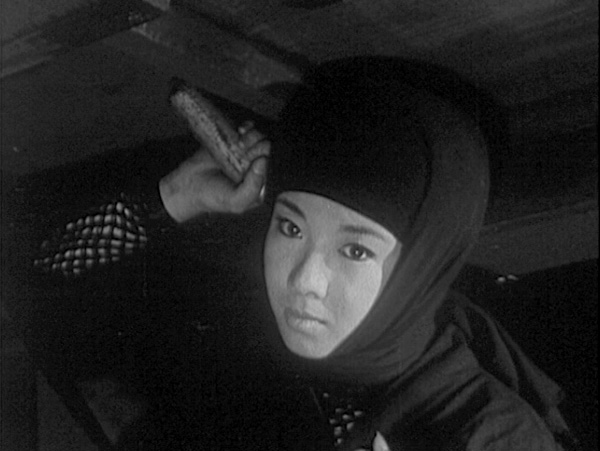 Read a superb history of the original Japanese series, the phenomenon in Australia, live events that out-drew The Beatles, the follow-up shows, and the enduring fandom here.