Continuing some gift giving ideas, these for the bookshelf: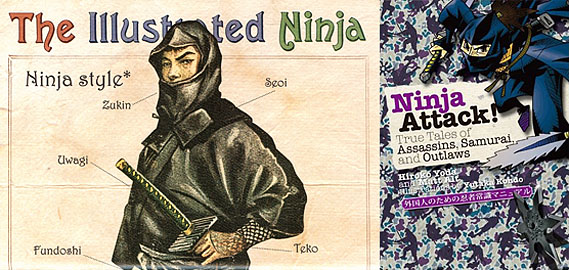 We've highlighted Matt Alt and Hiroko Yoda's Ninja Attack! before, but I wanted to give it a brief review now that I have it in hand.
This may quietly be one of the best reference books on ninja history ever published, and I claim that mostly in appreciation for the pop culture slant the publishers took in packaging it. Manga-sized and young-audience appealing with colorful illos by Yutaka Kondo, it's all about acquiring a new audience while also exposing ninja movie, manga and video game fans to some actual historical background. It's those same pop media qualities that may lead history and martial arts followers to dismiss the book alas, but they're making a mistake doing so.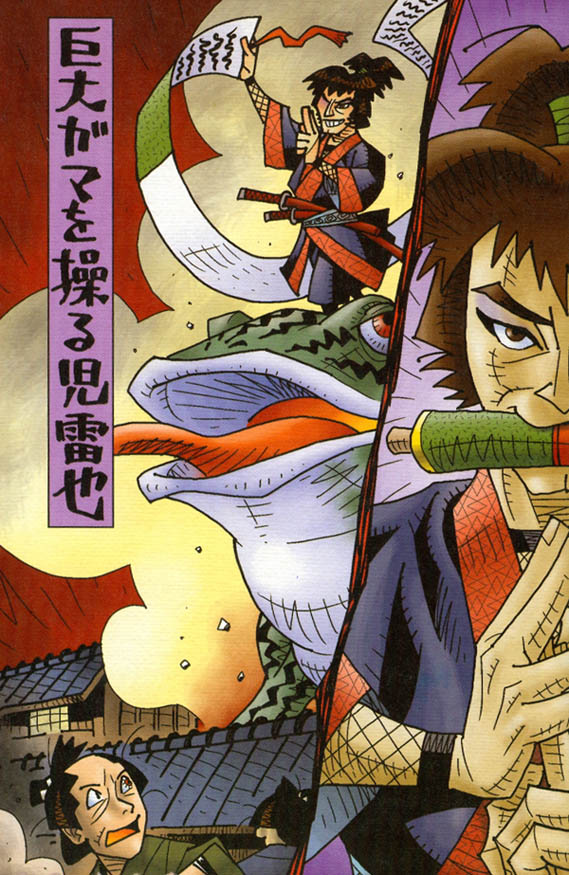 One of the things I admire most of this text is right in the intro, where the notion of the iconic black suits and masks is debunked, but with the admission that generations of cemented popular notions cannot be separated from the less well-packaged truths. The fact that the cover and several interior illos feature those very black suits is testament that you cannot deal with ninja history without dealing with it's popular visual necessities. I actually wish they had gone further with this, adding the history of ninja in illustration, fiction and finally 20th century media to the already ample line-up of figures bio'd from legend, lore and battlefield reality within.
In short, there isn't a better $15 stocking stuff out this year than Ninja Attack!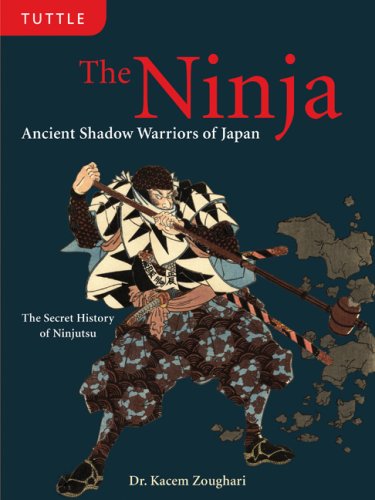 Dr. Kacem Zoughari's The Ninja: Ancient Shadow Warriors of Japan is, in contrast, a much drier, more text-book oriented compilation of known shadow arts history and writings, thoroughly researched by someone who speaks and reads Japanese, has studied modern ninjutsu and other Japanese martial arts, and whose connections therein give him superb access to rare texts. Tuttle's hardcover is an answer to Stephen Turnbull's long out-of-print Ninja: The True Story of Japan's Secret Warrior Cult, previously the best historical work available in English that wasn't necessarily aimed at martial arts practitioners.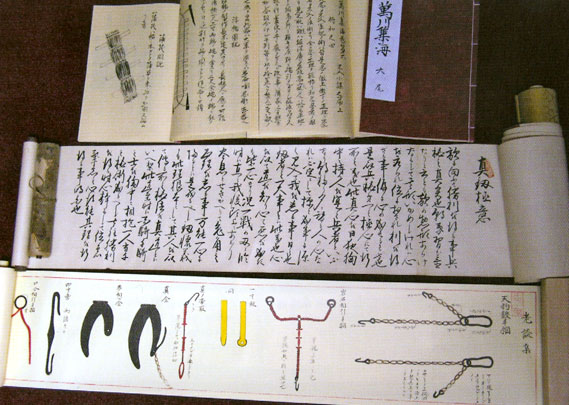 Kacem certainly wears his research depth on his sleeve here, with 60 pages of notes and bibliographical data. He is, however, admittedly partisan to the Bujinkan camp, so there is plenty of rehashing what you may have read about Takamatsu and Hatsumi via Stephen K. Hayes. Martial arts newsgroups cite myriad problems from the publisher end as well – mistranslations, photos and captions not matching, editing errors and more. It's also a little pricey at $35. But, this is a significant entry into the all-too narrow field of credible tomes on ninja traditions.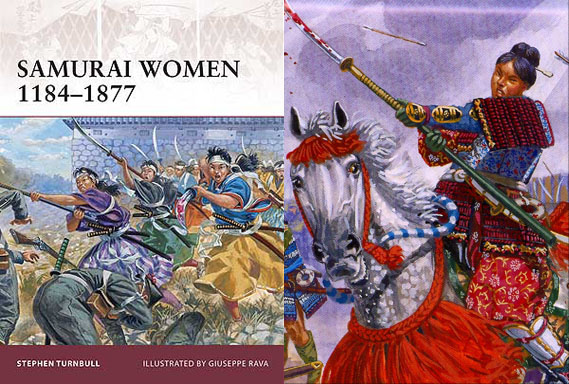 Stephen Turbull, has a new book out himself, from military history publishers Osprey. Samurai Women: 1184-1187 is 60 pages of light history centered on various female figures of Japan's feudal past; Tomoe Gozen, naginata-wielding body-guardettes and real life warrior nuns.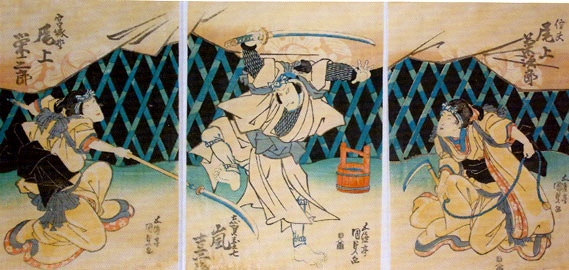 These little Osprey softcovers are part of a prolific line of illustrated guides for strategy gamers and modelers, but make for nice quick reference as well. I also recommend Turnbull's Ninja: AD 1460-1650 (which reprints a good chunk of The True Story of Japan's Secret Warrior Cult) and Japanese Warrior Monks: AD 949-1603.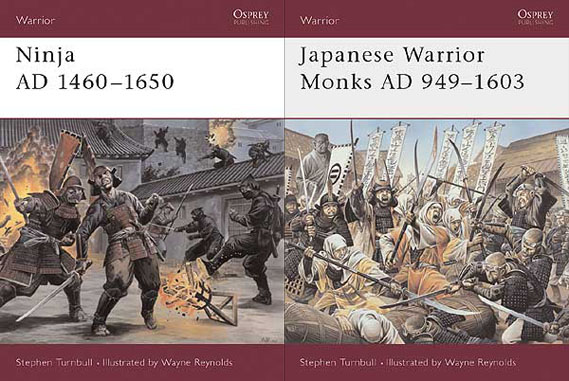 You can buy all of these and shop 30 or so additional Vintage Ninja-approved books and movies at our Amazon storefront.
Happy hunting and happy holidays!