For the most part, 80's ninja figures released in the U.S. resembled the cheesy straight-to-video movie costuming or equally lame ninja suits sold in the back of Soldier of Fortune magazine. Re-mold a He-Man in black pajamas, paint the head black leaving only the sinister eyes visible, give him some sort of kung-fu weapon… done.
However, one figure was SPOT-ON to the sort of historically credible fare seen in the Shinobi-no-Mono films – a dead ringer for a Daiei or Toei studios costume department special – Savitar the Assassin from Mego's Eagle Force.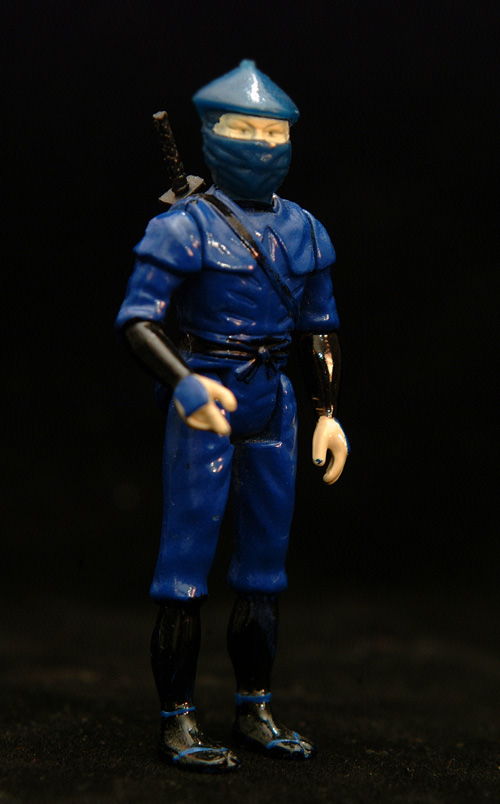 Look at that, details right down to the sandal straps on the tabi! And he's only TWO INCHES tall. Savitar was the requisite sinister saboteur of terrorist army R.I.O.T., opposed by the metallic gold-clad would-be GI Joe squad Eagle Force. The small metal figures had real promise, and the character design was amazing. Mego, however, was on it's heels as a company, and closed up shop in 1982.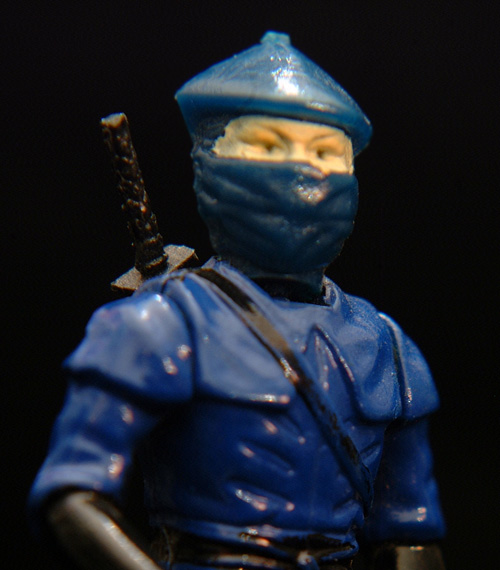 So Savitar here is one of the earliest American ninja figures, and easily the best designed in my opinion. Rare too in that he's outright called an 'Assassin' – you don't often see such direct references to killing on kid's toys here.
For some insight from the creator of the line, check out the best damn Eagle Force page anyone could ask for at the Mego Museum! They've even got concept art…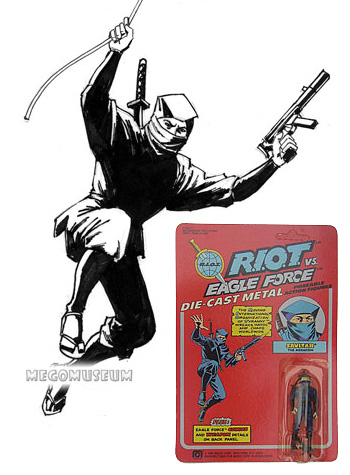 And here's a better look at the cool package illos.