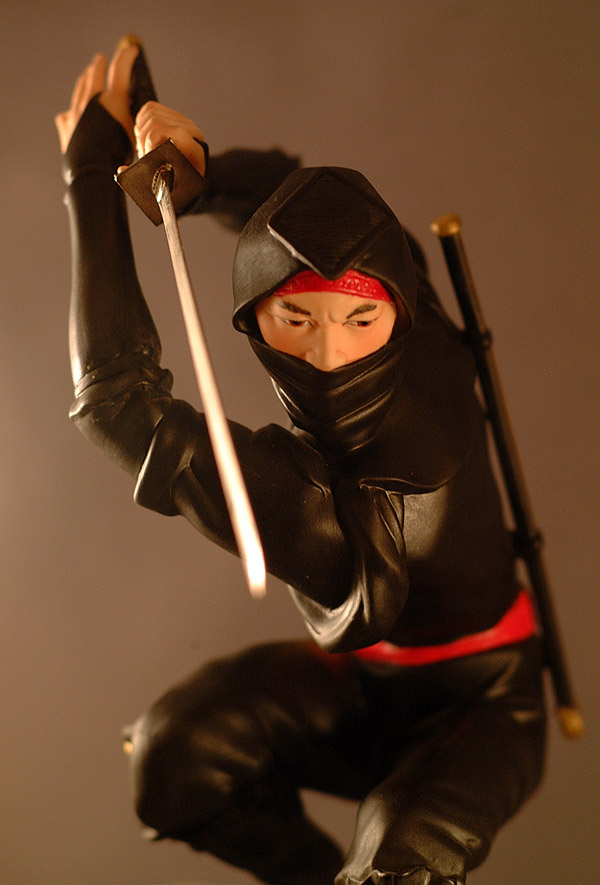 In 1990 (about a half a decade too late) The Franklin Mint produced this rather striking 12″ porcelain statue entitled "The Shadow Warrior" sculpted by Sum Nakamura. It is rare as hell now and sells for unreasonable prices on the seldom occasions it does surface on evil-Bay.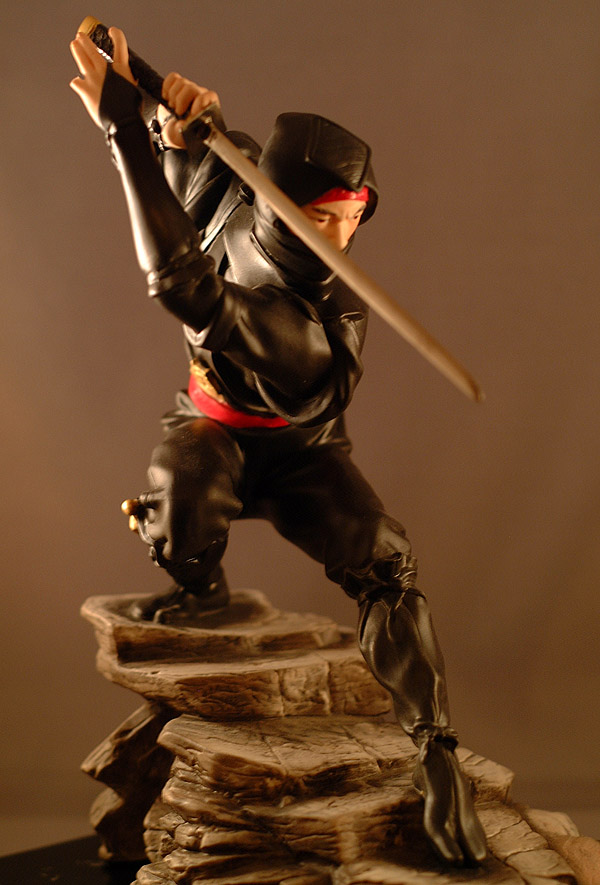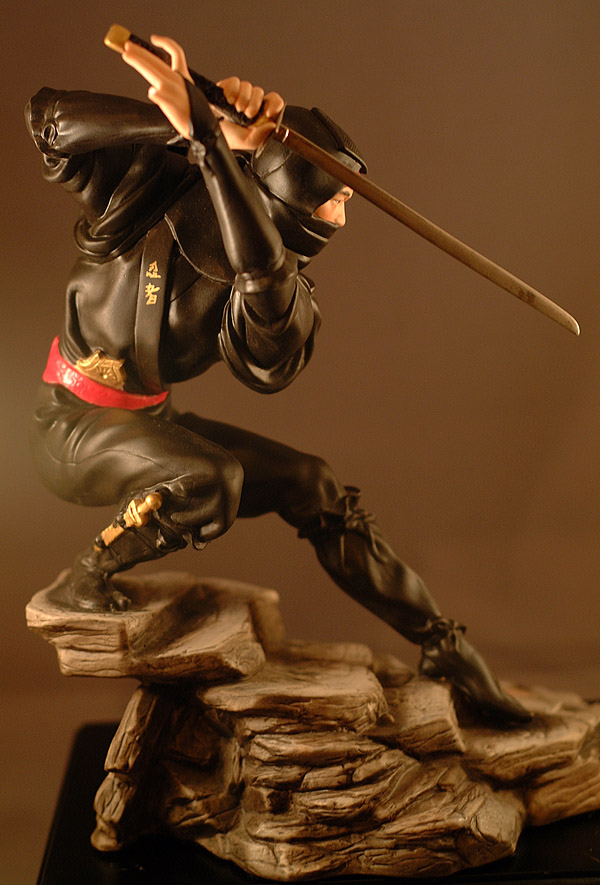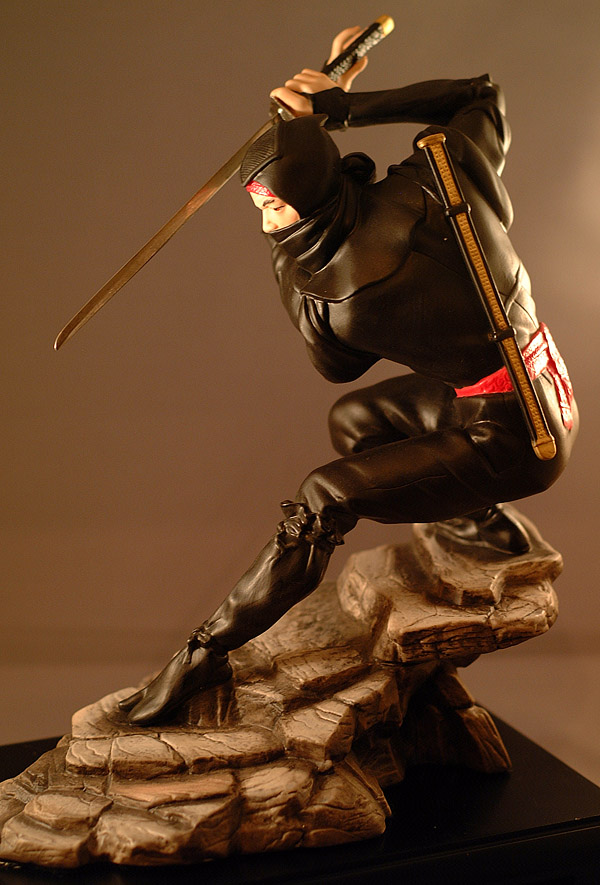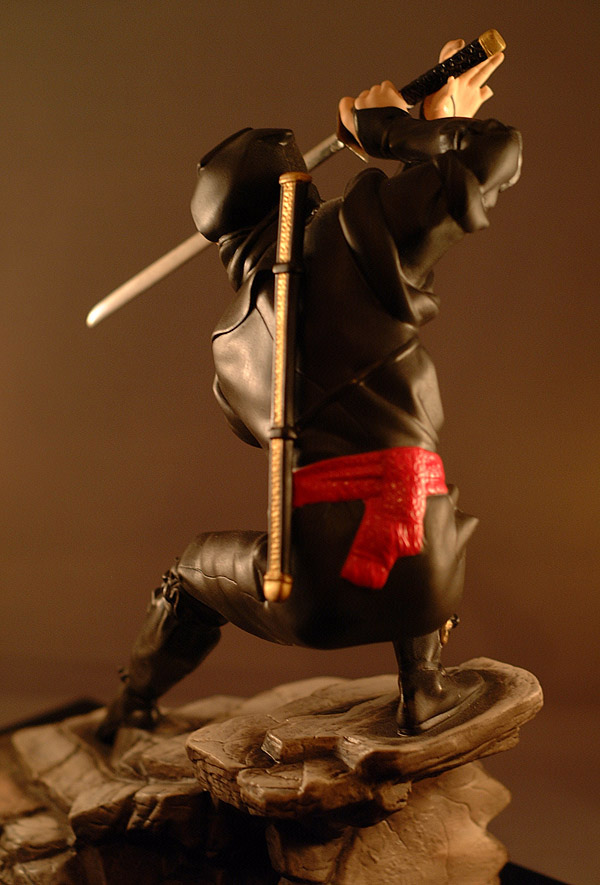 I got mine relatively cheap due to the broken hand, missing the pinky. I like to think of him as a moonlighting Yakuza with one strike against him…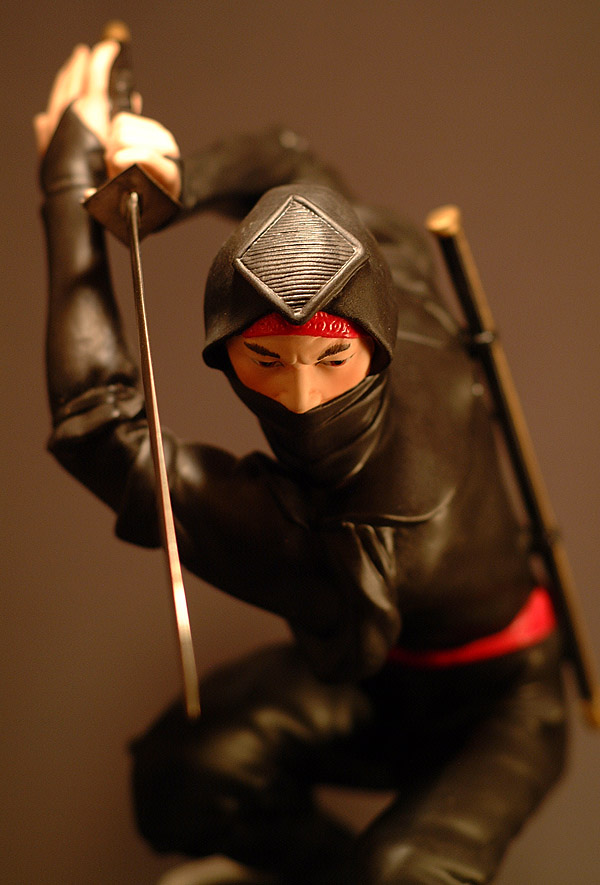 The design here was clearly inspired by costuming from Revenge of the Ninja and American Ninja, but still embodies a certain Japanese sensibility.

The Franklin Mint also produced this obscenely expensive garish ninja sword.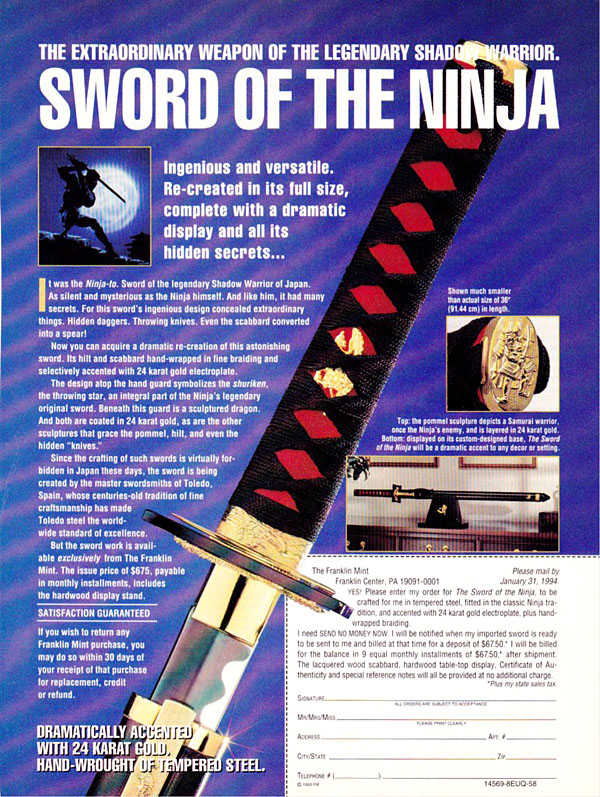 This thing was ONE-HUNDRED-PERCENT the cheeeesiest shinobi-oriented collectible EVER produced. Period. You too could be the envy of every late-night knife show host on QVC!