I have three antique sepia-toned photos from Japan featuring ninja and hooded heroes that neither I nor the sellers I liberated them from can identify. Anyone who helps me out will get a giant toad's worth of gratitude from both me and the shinobifile community at large.
Here's mystery photo #1: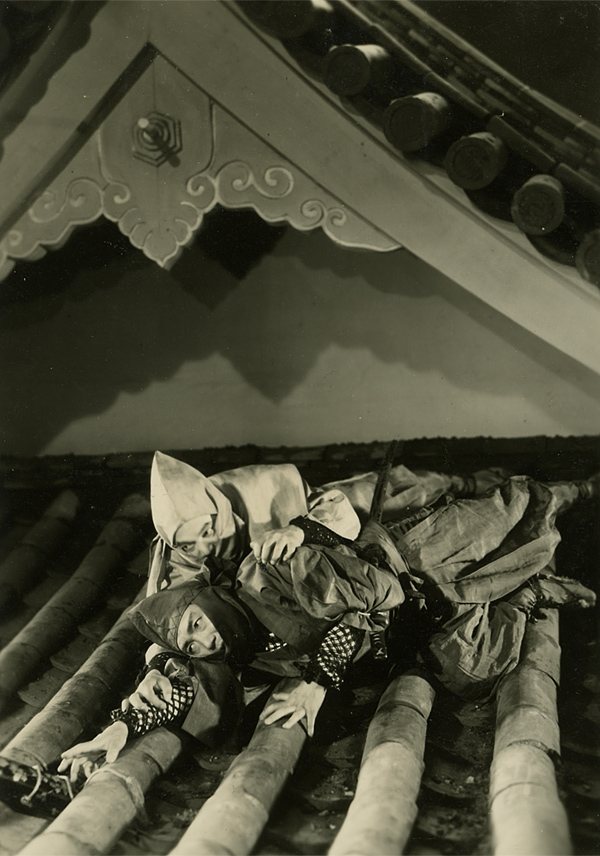 The seller identified this as being from a 1953 version of Castle of Owls, but that just doesn't jibe. The Ryotaro Shiba novel Fukuro no Shiro wasn't written until '59, and I believe the 1963 classic was the first time it was adapted. Maybe I'm full of it though…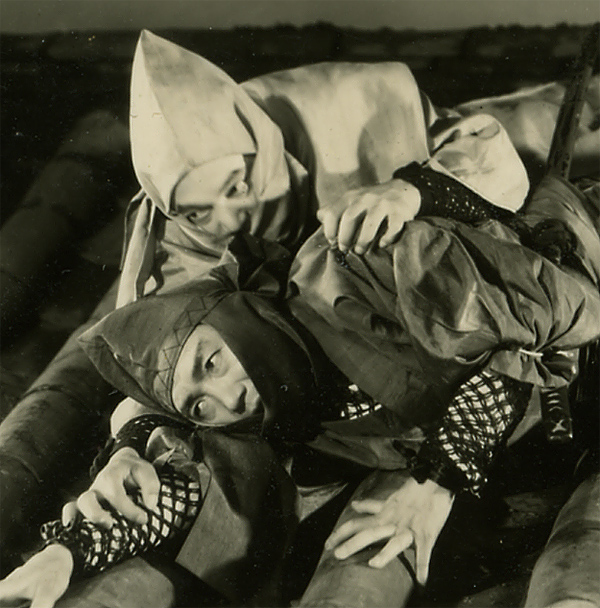 Here's a close-up of the stars. Anyone? Anyone???
Two more pics coming in the next two days.