As we saw yesterday, Marvel always seemed more interested in jobbing out hundreds of ninja to the claws of Wolverine than they were in developing a lasting ninja hero of their own. There were, however, several shinobi super heroes in the independent and smaller publisher ranks, including several female characters.
First Comics' Whisper (created by Stephen Grant and Rich Larson) was a female agent in a rather areobic/jazz dance-styled spandex outfit the influence of which can still be seen today. The title ran 37 issues from 1983 to 1991, well past the ninja craze's expiration date, and had some great, thoroughly 80's, covers.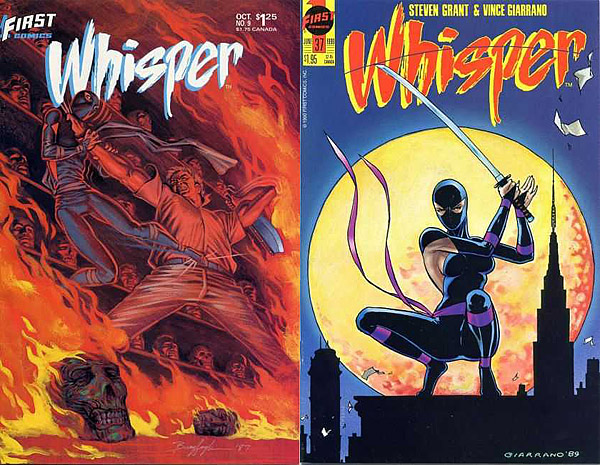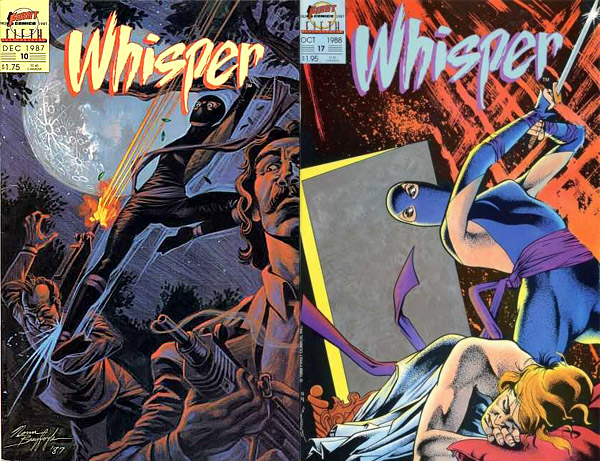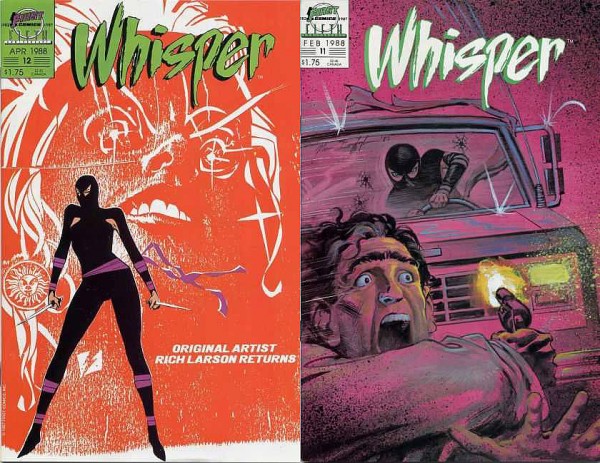 See a whole pile more of these covers here and here.
And note the similarities between Whisper and some of Marvel's subsequent spendex kunoichi from the 90's and even last year: