Spotted on eBay:
Long-format movie poster to one of Tomisaburo Wakyama's Shokin Kasegi (The Bounty Hunter) flicks.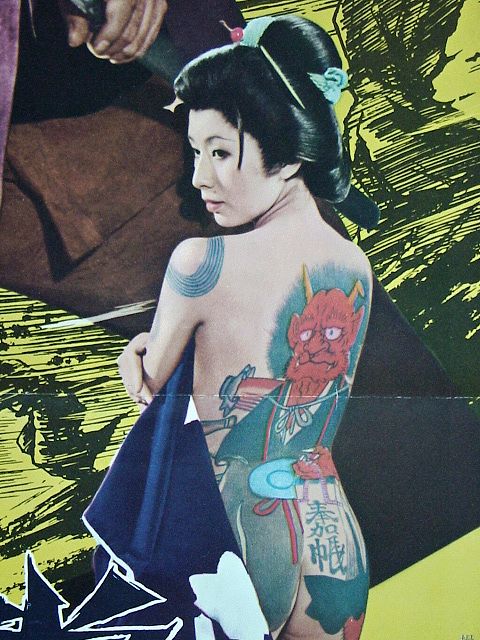 Tempted as I was to buy this slightly overpriced sheet, that is a nekkid tattoo'd chick after all, Wakayama's Ron Jeremy-esque appearance sorta kills it for me. Although his haircut seems to change from scene to scene?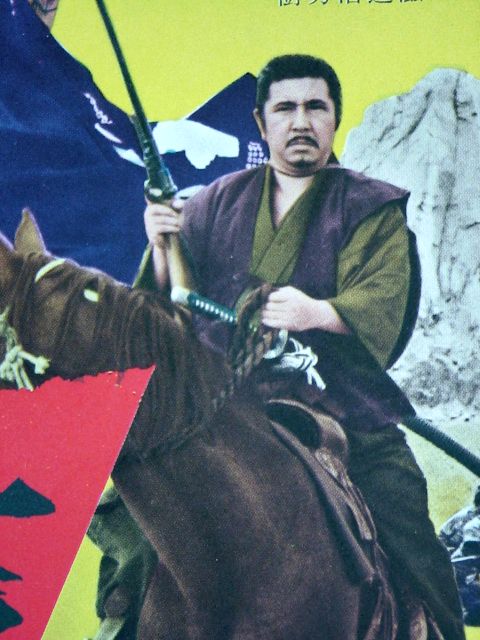 I've previously posted on the TV version of this spaghetti samurai oddity here with a tribute to my all-time favorite shadow-skilled sword girl 'Kagero' as played by Judy Ongg. There's also a prototype of the character in Quick-Draw Okatsu, which was featured here in a write up of the absolutely adorable Reiko Oshida here.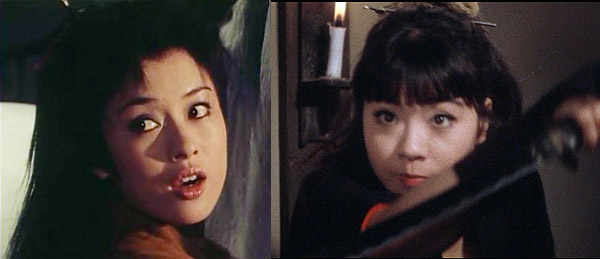 (See new readers, it's worth your time to dig through the sliding-door category archives!)
Several eps of the TV show are available here. HIGHLY recommended if you like spaghetti westerns, gimmick arsenals, Wakayama's unparalleled swordplay and the flavor of 70's and 80's Japanese TV in general.
Meanwhile, MAJOR developments in non-ninja-related Yakuza land…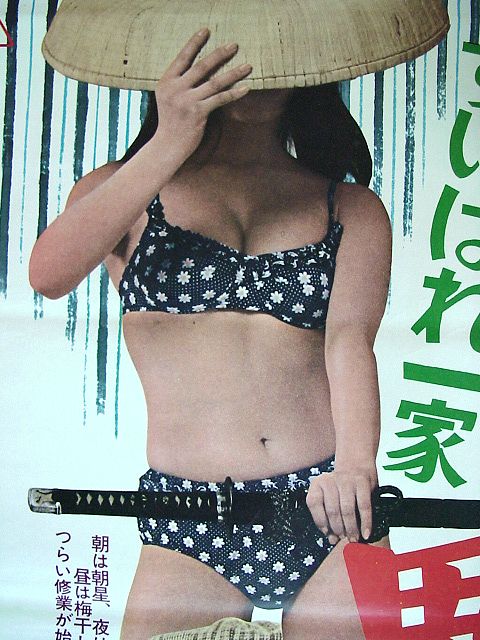 Well this image works on all sorts of levels, doesn't it!

The seller described this only as "Bikini Yakuza." Maybe that's the real title? If so, where has this movie been my whole life? This 2-sheeter went through the roof, alas. Whereas I freely admit to being a shinobi-shop-aholic, my line budget for non-kunoichi material is strictly limited.