Let's all help some readers ID some great old newspaper and magazine clippings:
Ryan Jones runs a great tumblr called Oldtype/Newtype — archiving old issues of Newtype magazine, and ran across this article from September of 1987. Neither of us being translators, it's still pretty clear this is a late-in-the-craze survey of ninja movies from outside of Japan, which for the homegrown populace must have been quite the oddities.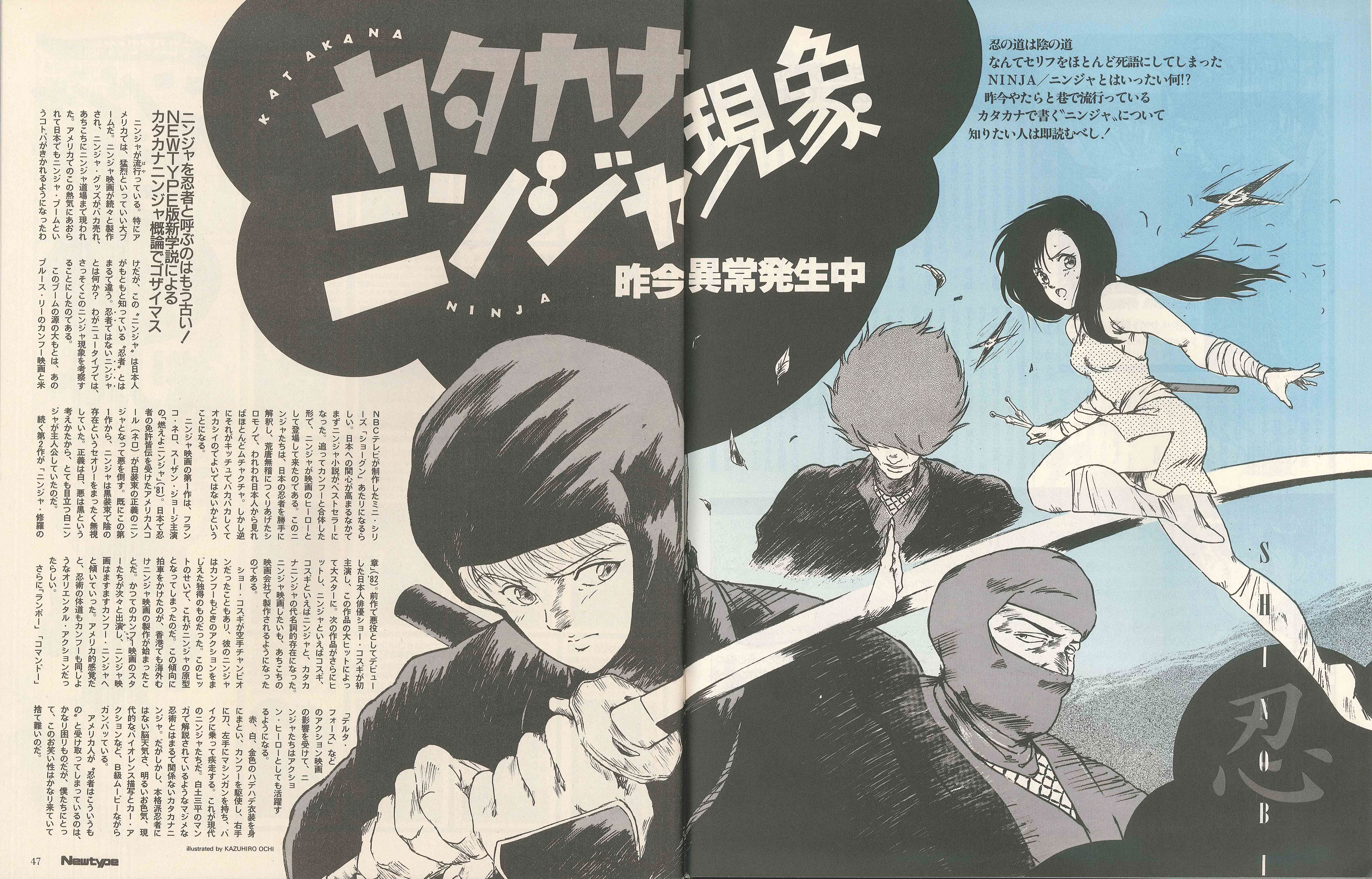 Spread #2 looks to be a survey of titles available on Japanese VHS, and most if not all would have been subtitled.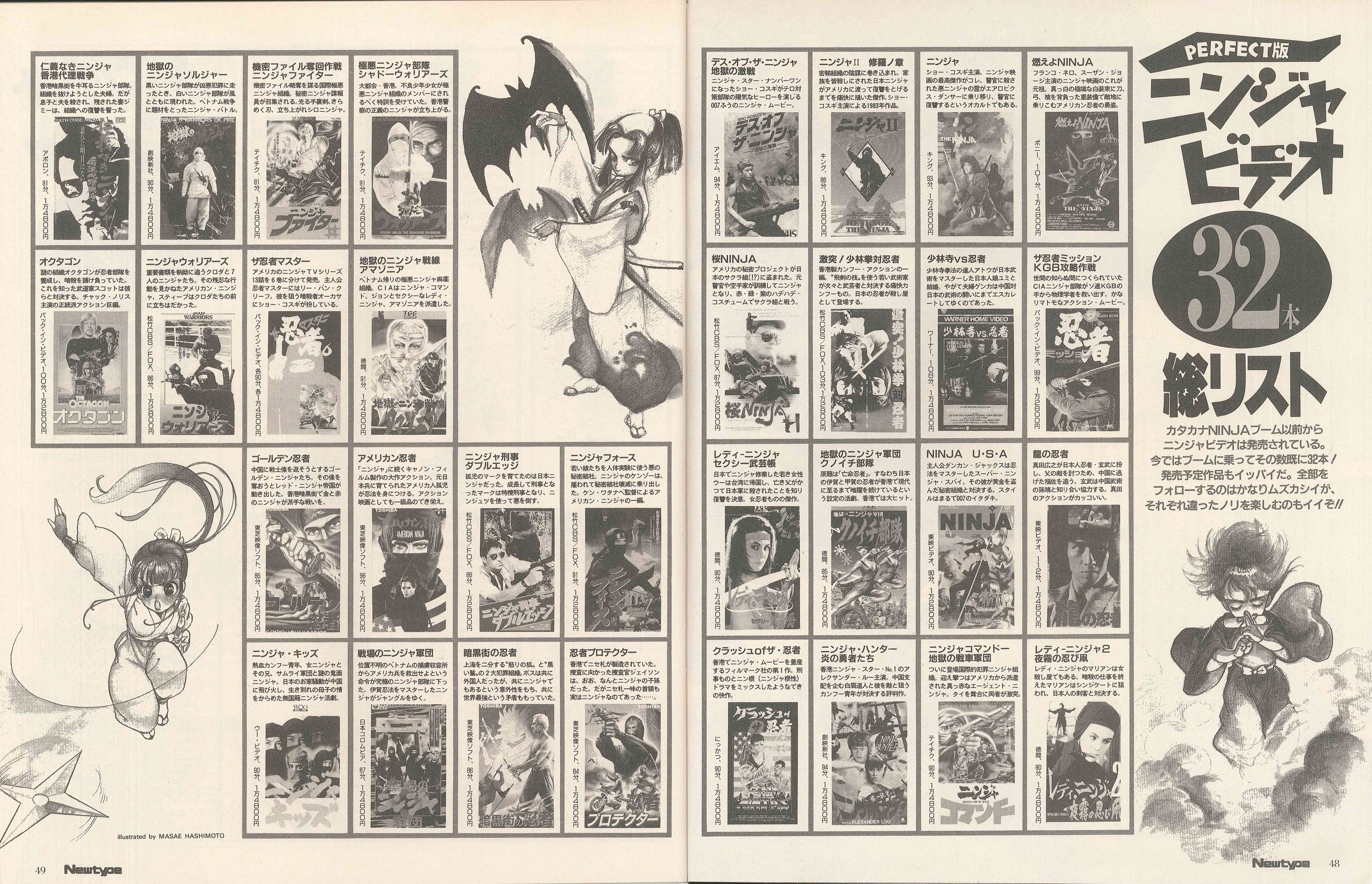 Spread #3 is the delirious mystery here — we've got Jawas, Kamen Riders, Phantom Agents…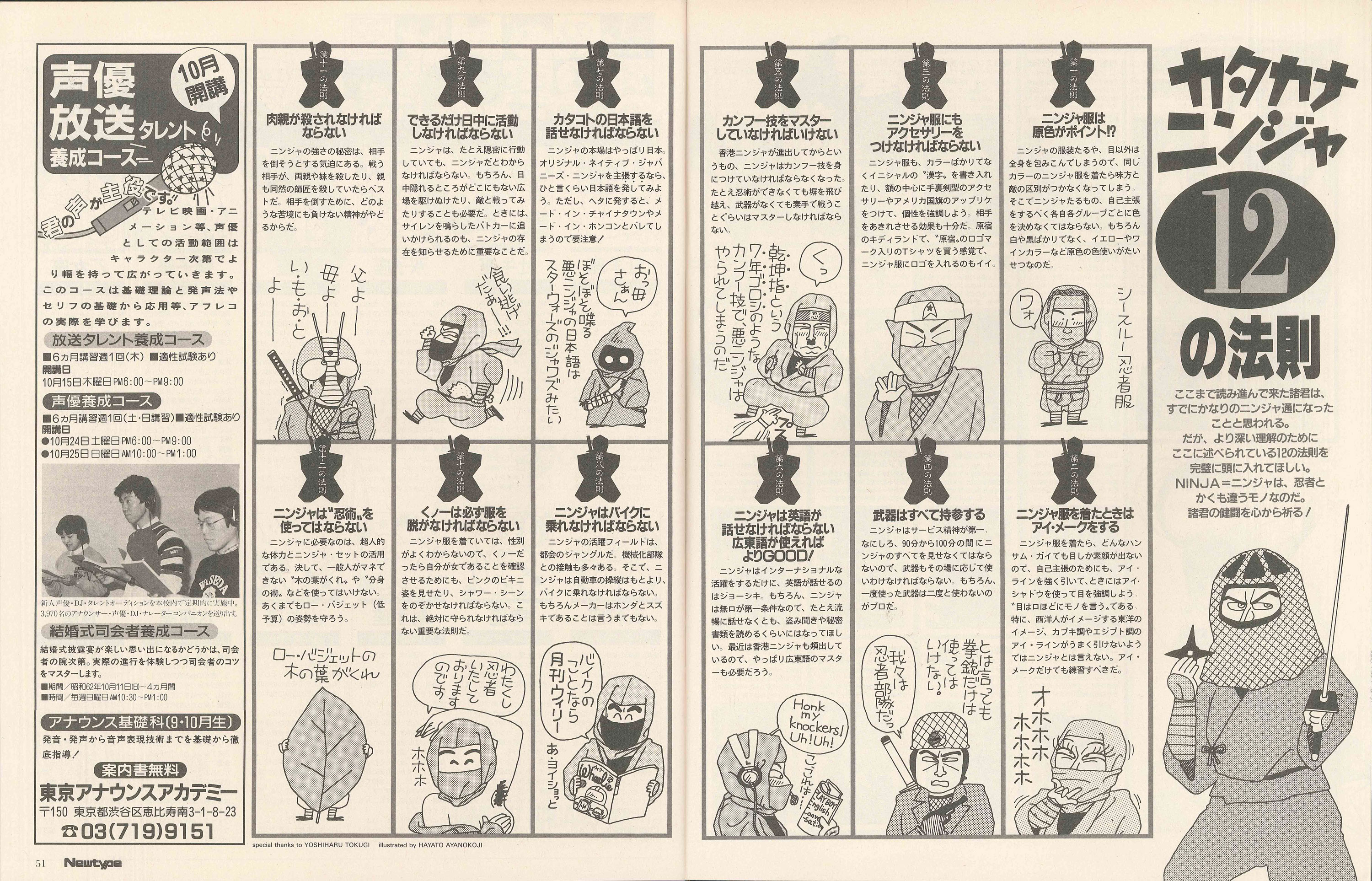 Great stuff, love the ills! If any of you Japanese-reading folk out there care to shed some light on this awesomeness, I've enabled comments for this post below.
This article has now been translated over at Oldtype/Newtype!
Then there's an Indonesian Sasuke sighting: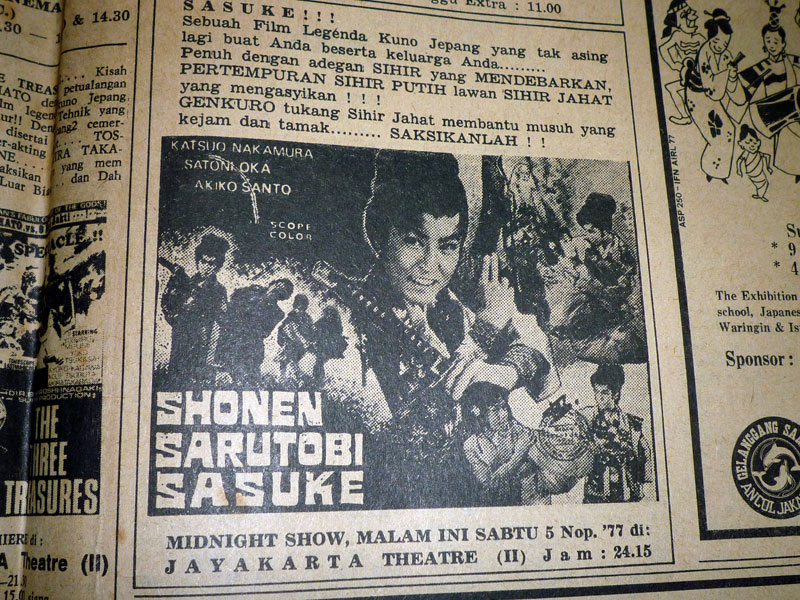 Sanggar Cerita sent us this clipping — year and exact origin unknown — thinking the title was bogus to cash in on the local success of one of the animated iterations of Sasuke, but I'm thinking it a genuine title from one of the many live action adaptations.
I'm writing this from the road, on vacation, with no notes or research at my disposal so if anyone can chime in, please do!
Thanks as always to our readers for sending these treasures in, we LOVE getting this kind of stuff!