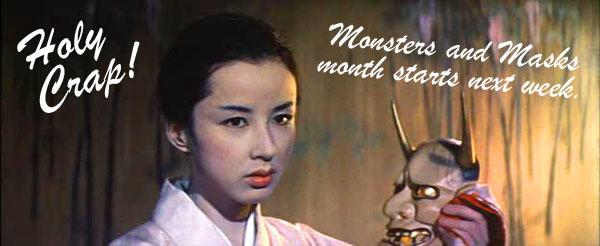 Wow, it's October already, which means two things:
1) I'm gonna start eating candy by the pound!
and
2) Monsters and Masks Month is back!!!
Last year, every October post was generally horror-themed or featured prominent demon or skull masks, with plenty of kaiju thrown in as well (and the usual gratuitous girl ogling). If you missed any of it, click below to see the whole month by tags: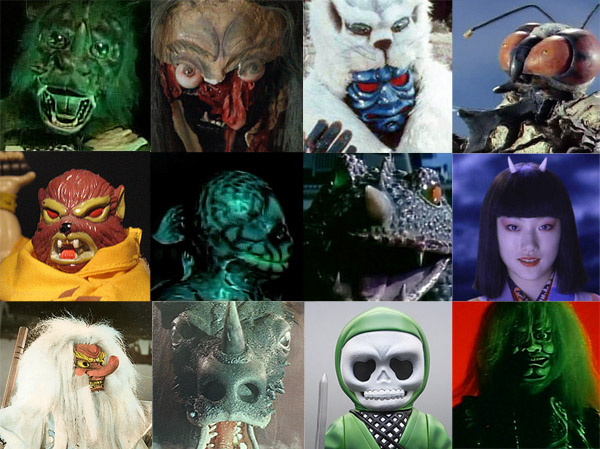 See what you missed? And that's just a sampling…
Nowhere else do martial arts cinema and Halloween horror coexist so blissfully, so swing on back this weekend for the kick-off of the October shinobi-shock-and-splatter fest.
Oh, and all you horror-bloggers — give a guy some linkage love, will ya!!!