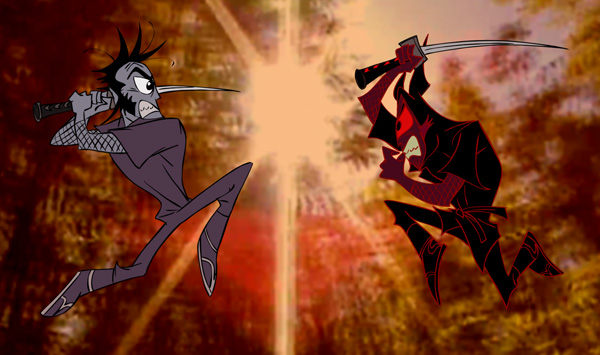 Many thanks to Eddie Mort for giving us some monster-ific shots from his in-development animated series Dead Ringo. This stuff is drawn from inspiration like The Samurai, Dororo and a huge stack of old ninja movies borrowed from yours truly, and you can really see the work's fealty to the best the ninja genre has offered in the past. That being said, it also looks like nothing else on TV right now anywhere…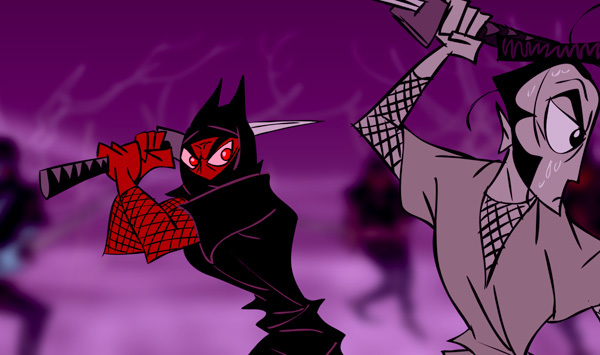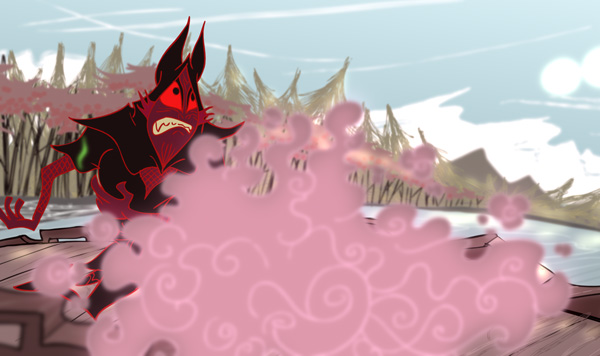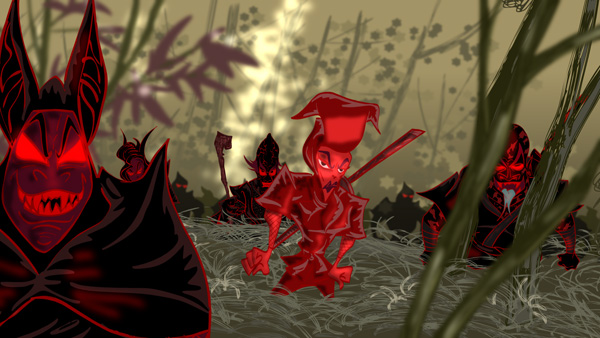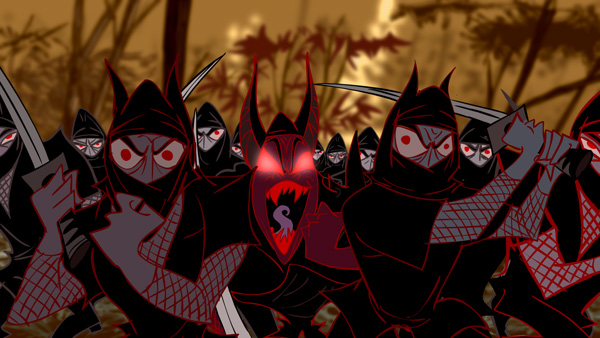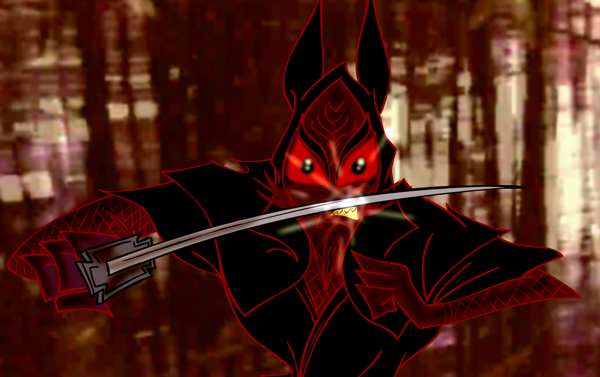 Lone wandering swordsman with shadow skills and a serious agenda. Demon ninja mowed down week after week. If Dead Ringo ever sees the light of day, it's going to be a better world!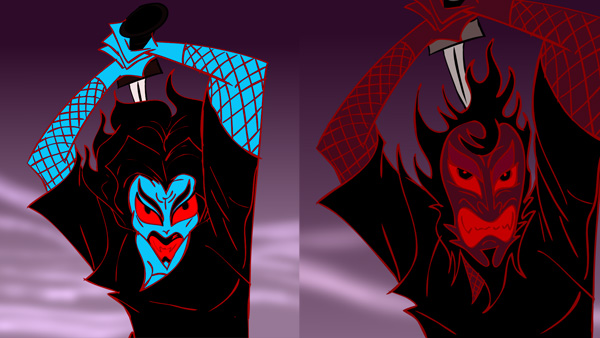 See more images in a previous write-up here.