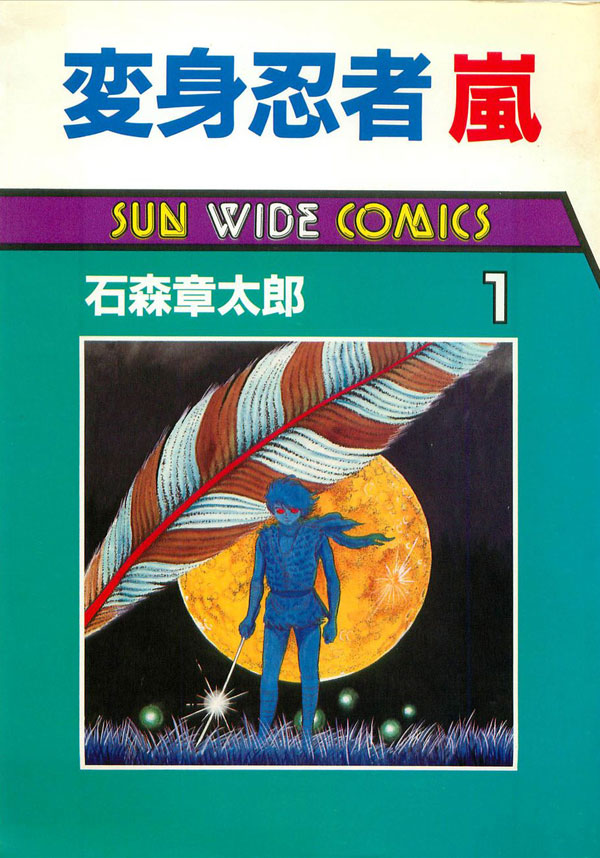 I may just love the illustrated version of Henshin Ninja Arashi more than the much better known tokusatsu version…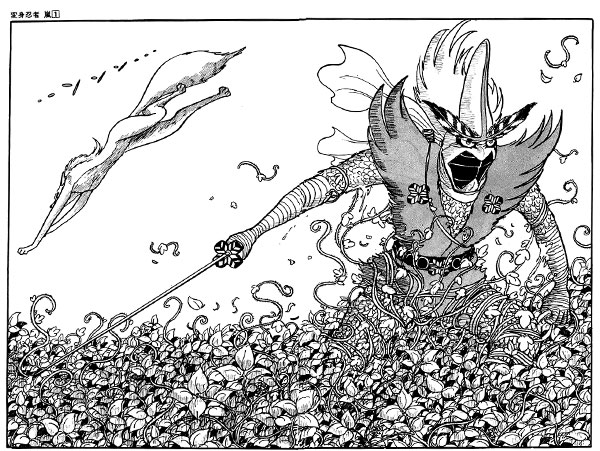 Kamen Rider and Cybog 009 creator Shotaro Ishinomori's manga slightly preceded the Toei TV show, although what would have had more production lead time, a TV series or a manga publication? Bit of a chicken-and-egg deal there…
Either way, the B&W page yielded a much darker and more savage transforming hero, with creatures more akin to yukio-e demons than sponge-suited monsters-of-the-week.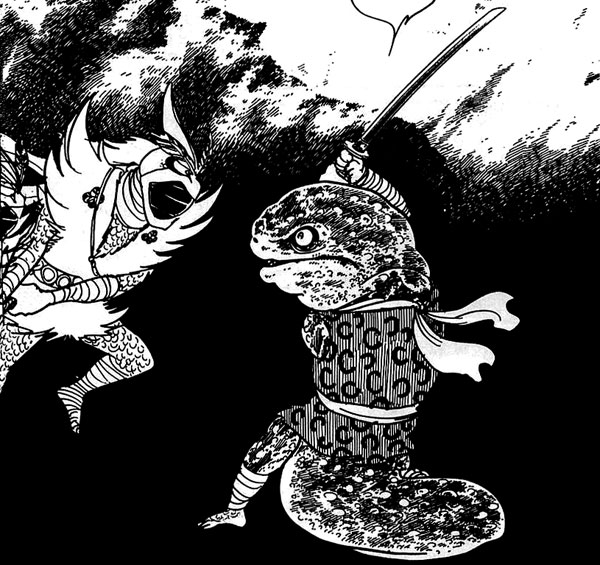 I really love his use of silhouettes with the outré hero design, too. He's often as monstrous as the beasts he's protecting us from.
Everything in the manga was just one or two steps more demented and spooky…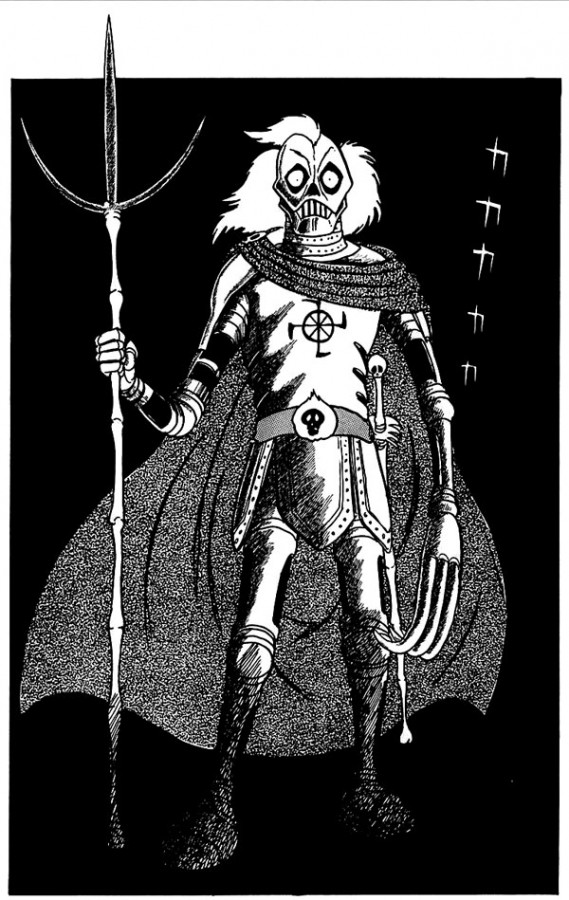 Violent as hell, too!
Such awesome stuff. And there a half-million scanlations of this classic out there too, so go find it! Well worth your time…
…as are several past features we've done on Henshin Ninja Arashi!