If you're like me, and let's face it, most of you reading this site are, then you own WAY too many martial arts movies — from old clamshell VHS you rescued from liquidating video stores, to increasingly collectible DVDs from the 90s and 2000s, to recently remastered niche-marketed Blurays.
My own shelving unit that was once a catch-all of combat arts cinema hit a point of critical mass so severe, I've had to separate the library into ninja movie-centric shelves in one room with classic kung-fu, American karate and kick-boxer fare etc. segregated into a distant closet.
It's the genre-benders that are the real pisser!
I mean, what is one to do with the DVD of Gymkata???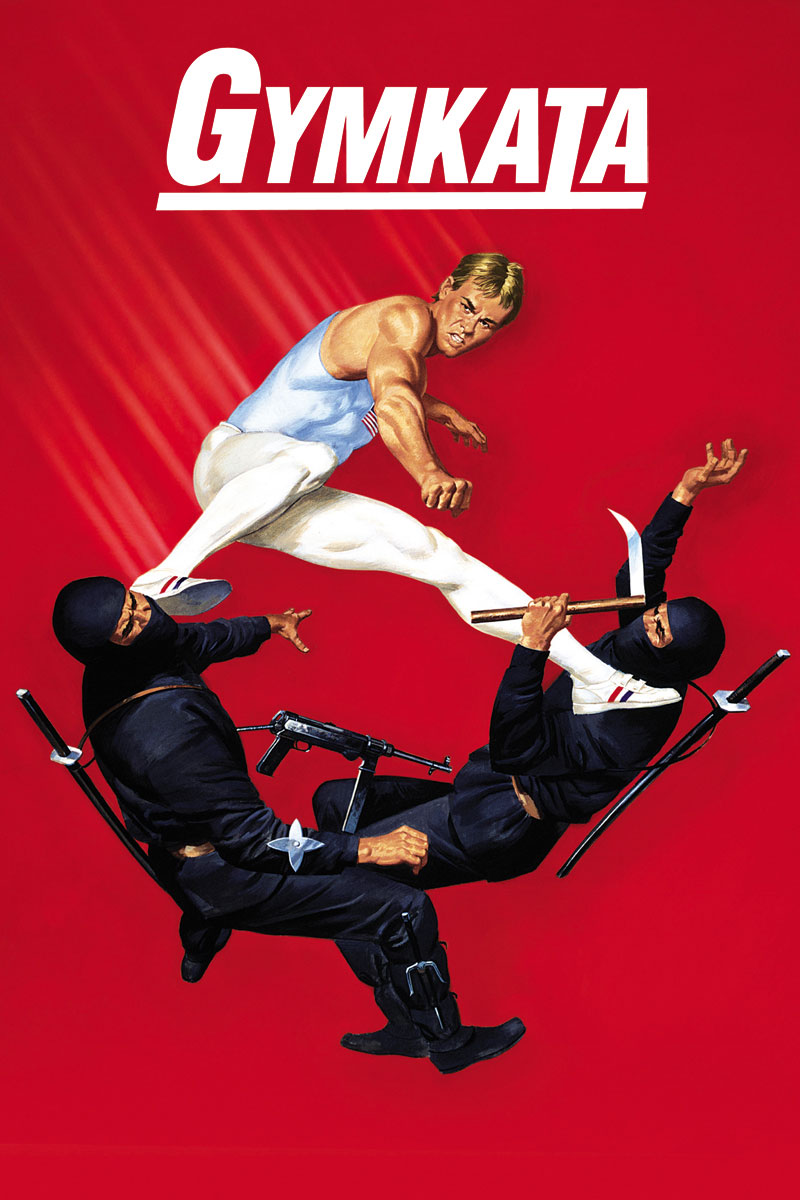 No, the ill-advised and equally ill-received (but subsequently legendary) vehicle for Olympic gymnast Kurt Thomas wasn't really a ninja movie, no matter how much the marketing team wanted to glom on to the 80s ninja boom via the poster art.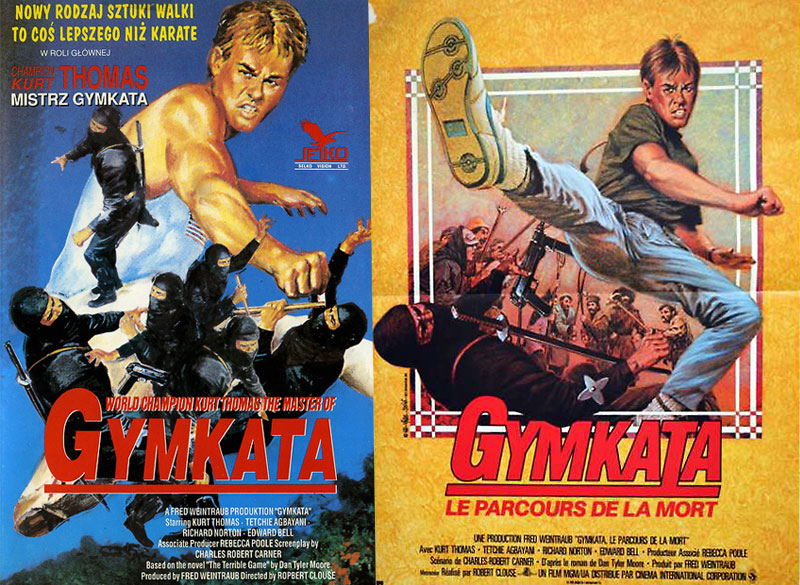 But the on-screen reality of those "ninja"… just a bunch of incompetent guards and race-course flag-bearers who were hooded more to hide the re-occuring stuntmen playing them than any ostensible notion of ninjutsu.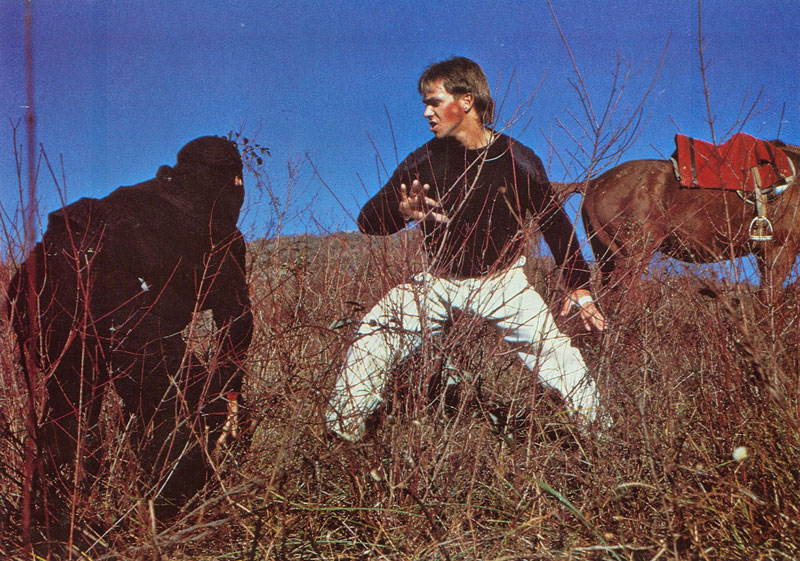 What's a worse fate? Being an anonymous flag-waving Euro-slavic nitwit in an itchy hood making no impact on the world, or… fighting in concealing night gear but during broad daylight cuz the movie is too cheap to shoot night scenes, and then getting your ass kicked by Kurt f'n Thomas?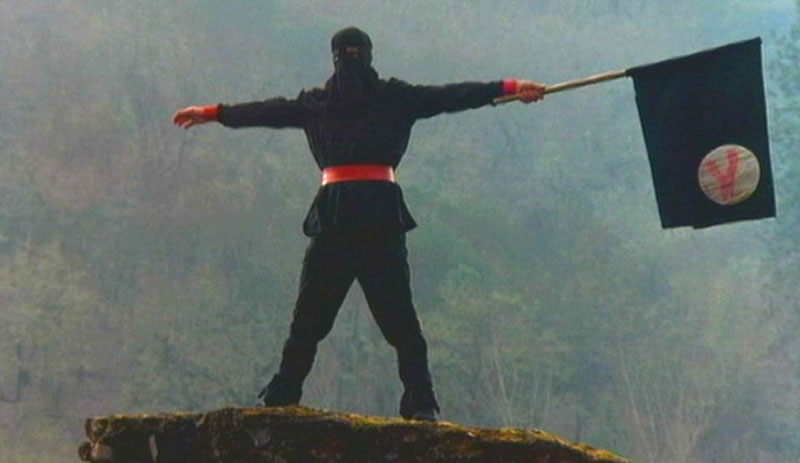 They didn't even merit the back of the VHS packaging, lest the label raise the ire of the Ninja Union Local Chapter 101.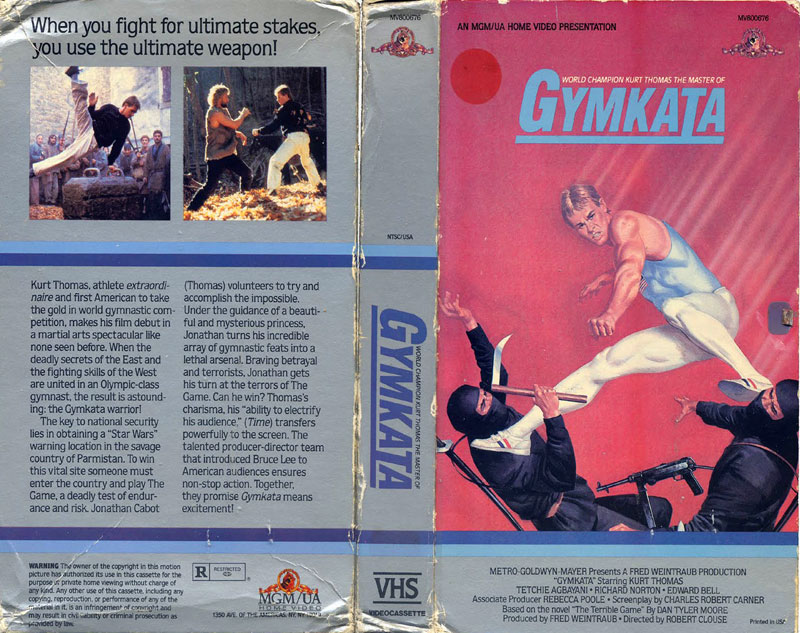 BUT… on the other hand, you've got a tried and true ace movie ninja in Tadashi Yamashita playing the stupid gymnast's sage instructor.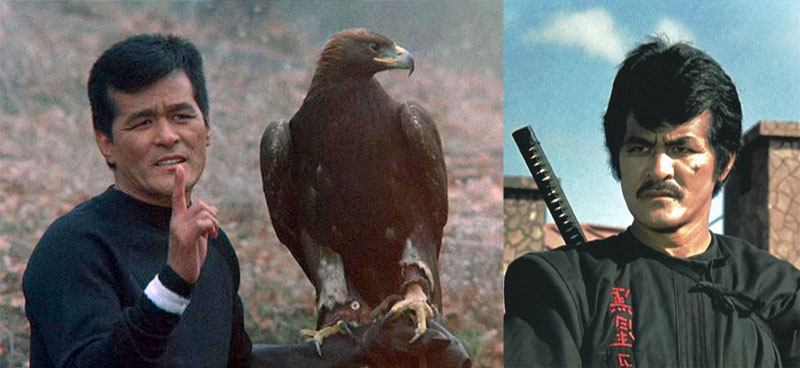 And he's awesome as usual, doing the whole kama swinging demo that made him such a feared villain in The Octagon and American Ninja. In fact, he was so convincing as a deadly agent of martial mayhem, it begged the question 'Why is the government sending in an untested gymnast who just learned to kick on a suicide mission and not just SENDING THE INSTRUCTOR INSTEAD, HE'D KILL EVERYONE INCLUDING RICHARD NORTON IN LIKE 10 SECONDS WHY THE FUCK IS KURT THOMAS EVEN IN THIS MOVIE WHY WHY WHY?!?!?!?!?'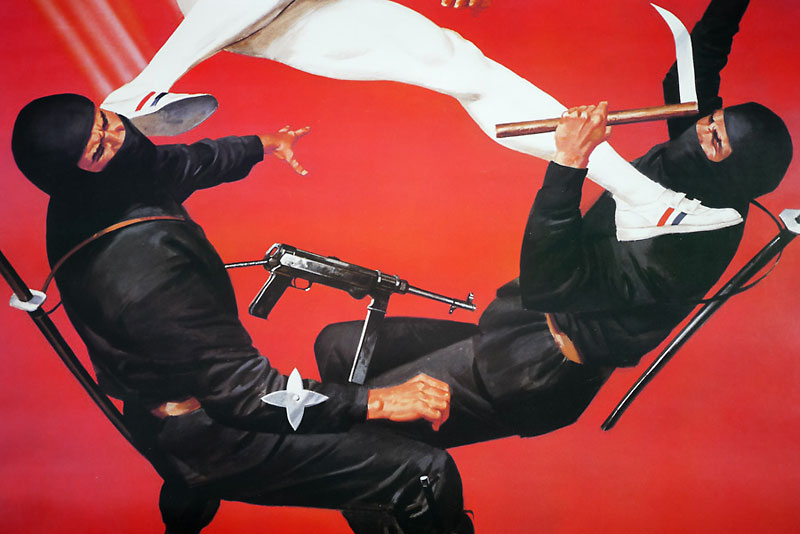 So what do I do here? Does Yamashita's presence, the quasi-ninja-ish-if-you-squint thugs and the generously shinobi-fied poster art enough to merit inclusion on the already too crowded ninja shelf?
Ninja-nerd problems… but problems nonetheless.
At least it's just one movie, as the proposed sequel to Gymkata, starring 70s comedian Gabe Kaplan, never happened…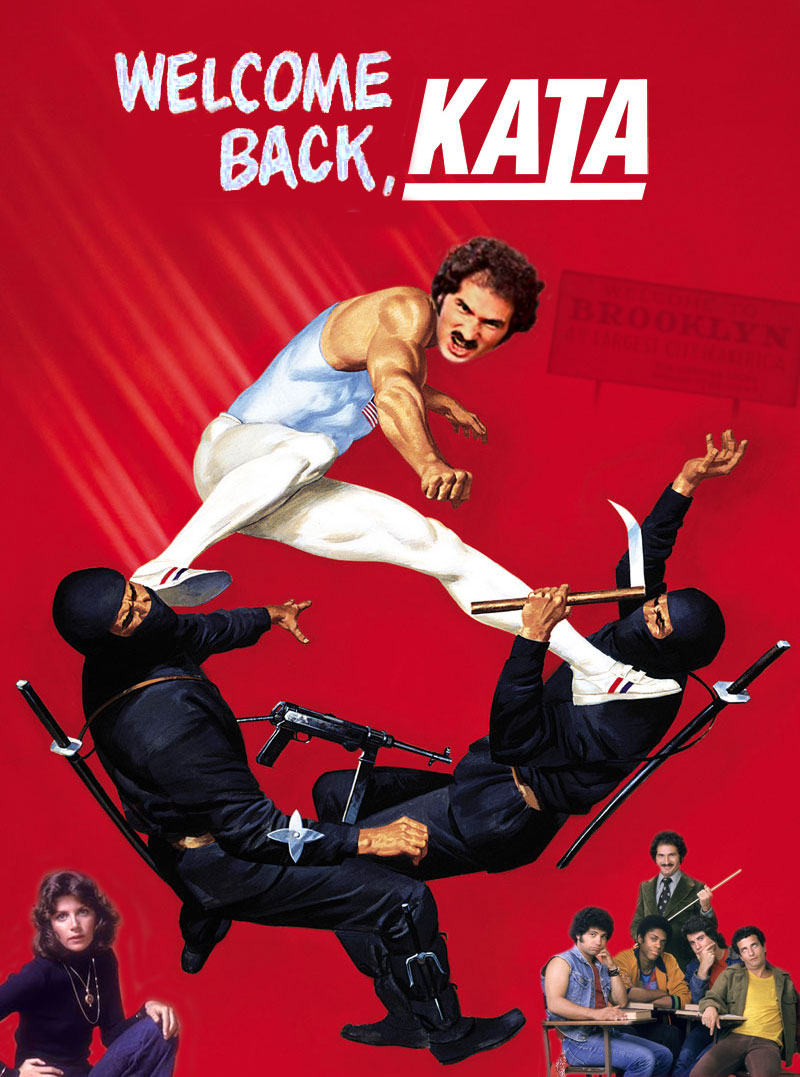 Full credit for the above pun goes to Charles DeVos.