For the past few months, I've been saving the pennies for a new book project coming in late October over in From Parts Unknown land, so of course a ton of ultra rare and cool shit shows up on eBay.
I want to say congratulations — and BITE ME! — to the lucky S.O.B.'s who scored this stuff in my absence: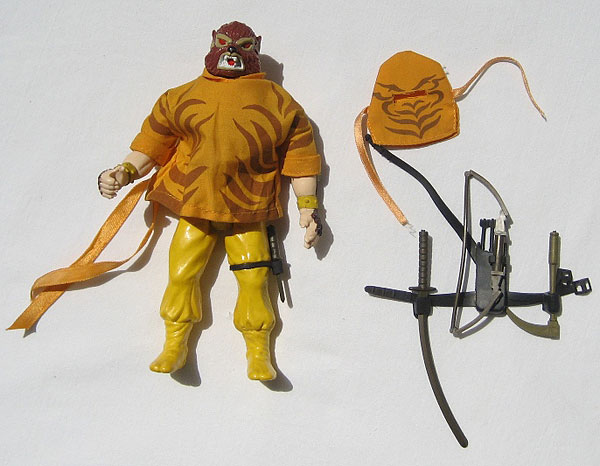 Complete Ninja Assassins werewolf? DAMMIT!!!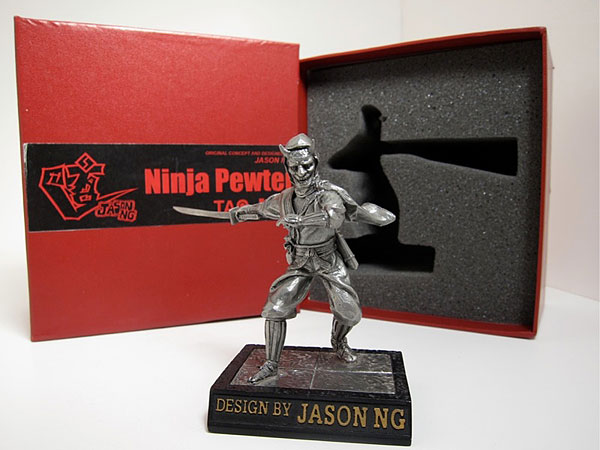 I guess this awesome 3-4″ pewter figurine was a premium with a rare variant of the already rare Jason Ng "Tao" sixth-scale ninja figures from the mid-2000s. Who knew this even existed. DOUBLE DAMMIT!!!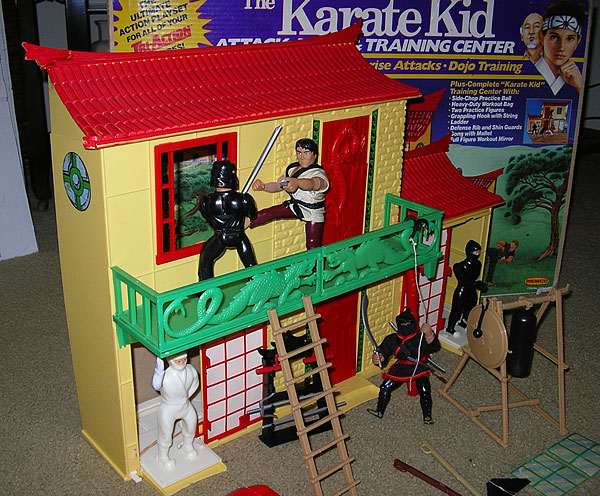 But this… THIS is just not fair. Perfect and complete Karate Kid II Attack and Training Center! Never liked this movie, but this Remco masterpiece was the perfect dojo for myriad He-Man-scale ninja figures. Would have looked soooooo good on my shelf.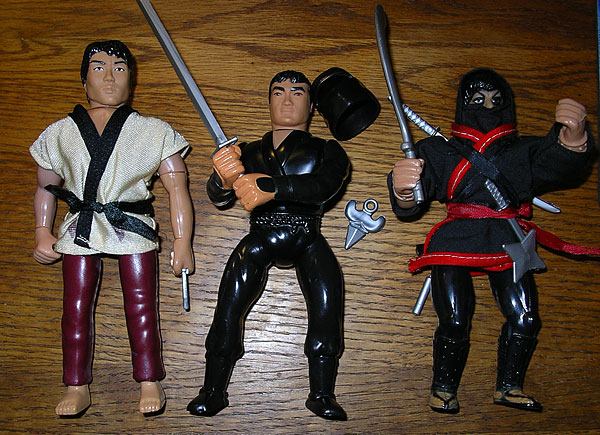 Oh, AND some rare-ass figures thrown into the lot? Nice… thanks.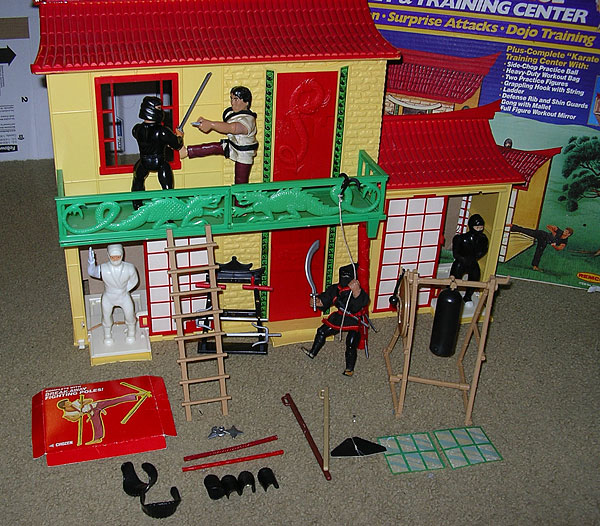 Look at those black and white ninja kicking dummies. Man are those sweet. This hurts my toy hoarding soul.
TRIPLE DOG DAMMIT!!!