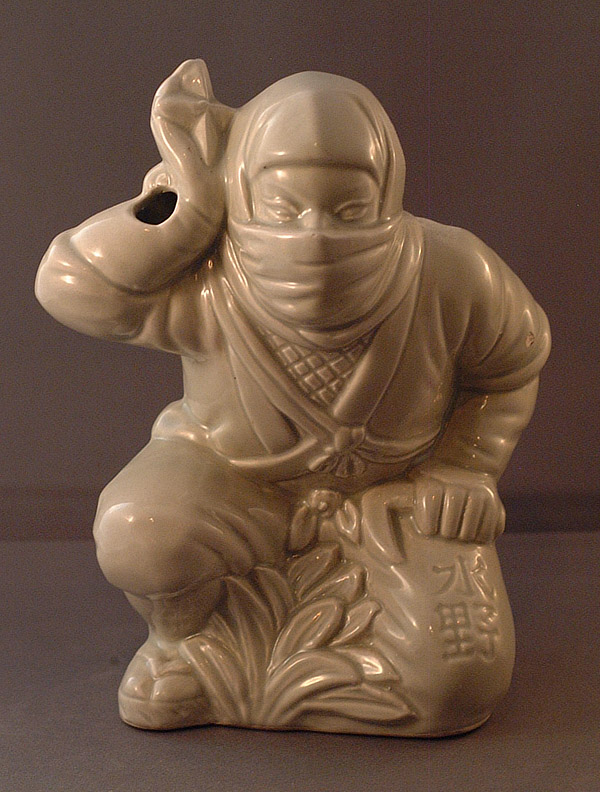 From eBay to dirt malls, swap meets and yard sales coast to coast, you see these 5-8″ ceramic vessels sold as both "Tiki mugs" (from joints like Benihana) and "bamboo planters" quite a bit.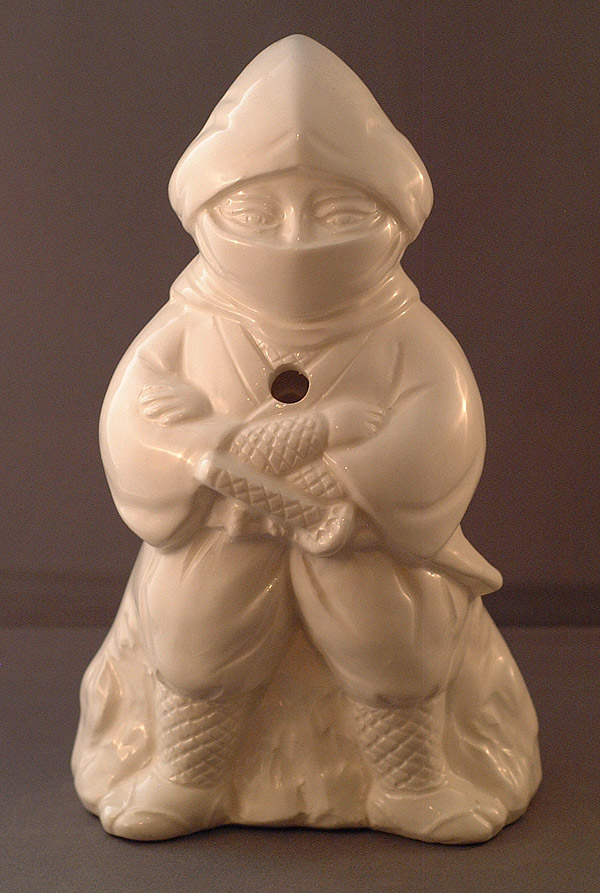 Not sure which description is accurate? The holes on the fronts sure do seem straw-friendly. But the gaping holes in back seem too low to hold an appreciable amount of liquor. Yeah, the hole is big enough to pour crushed ice into, but I mean, you couldn't tip it at all without spilling rum on your hipster bowling shirt. Certainly suitable for some stalks of bamboo though…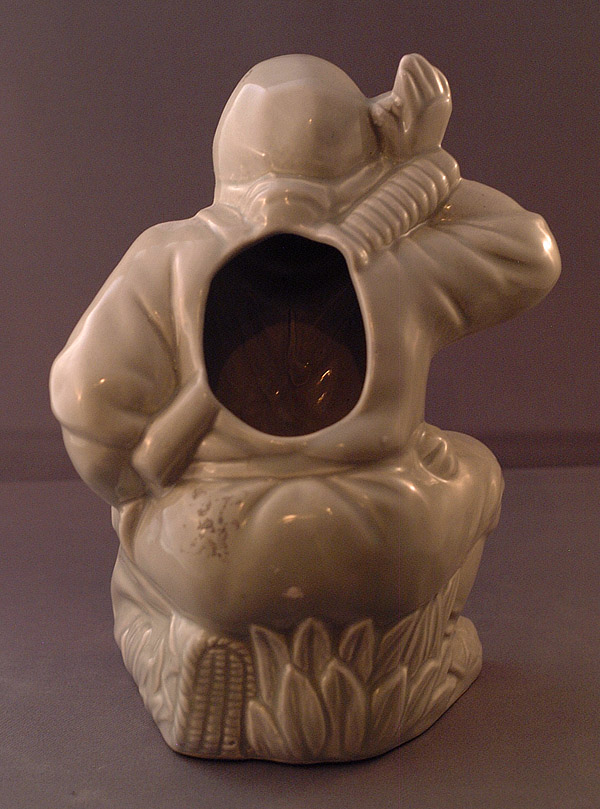 Truth of it is, they definitely started life as novelty mugs for gimmicky steakhouse chains and Asian-themed bars. Benihana had an official line that bore their logo, and plenty of similar knock-offs were available elsewhere.
BUT… I've scored as many of these that have dirt-stained interiors as I have ones that still smell vaguely of fruity drinks, so somebody was multi-purposing the damn things.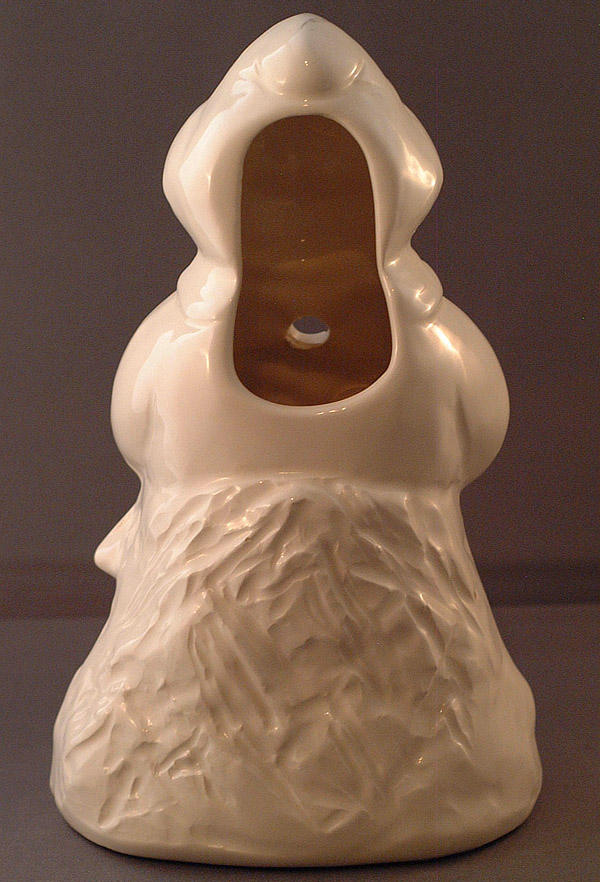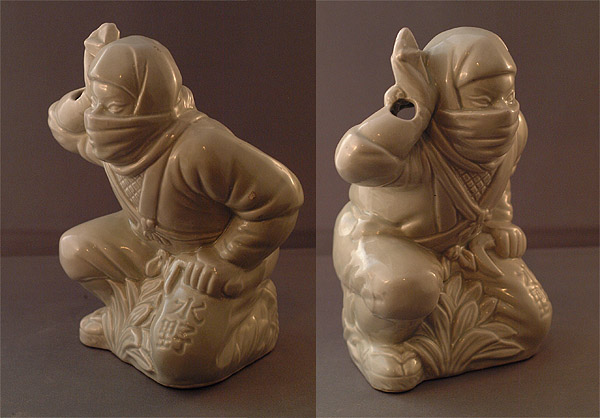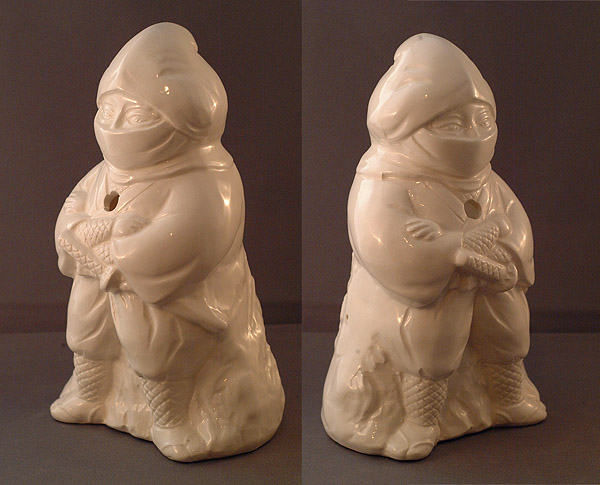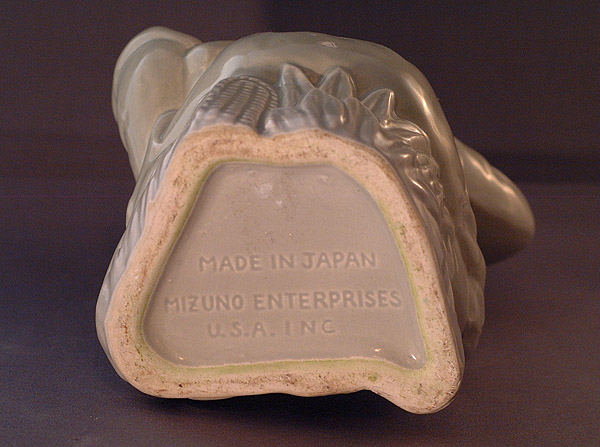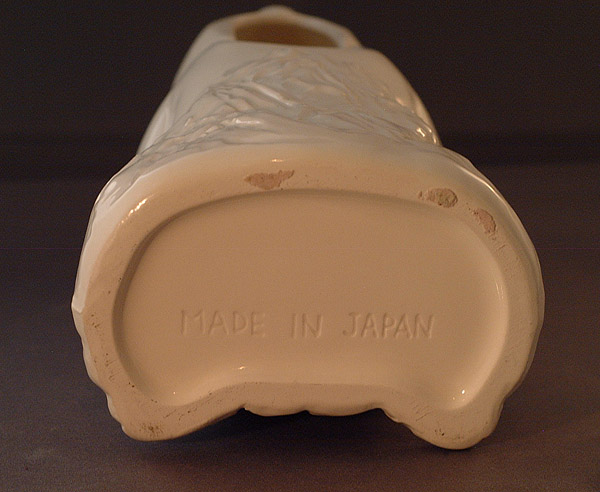 I've seen probably 4-6 different ninja in both white and green, likely 80's, but plenty of other designs came before and after, from kendo students to geisha to buddhas. Read all about the dizzying array of "tiki mugs" at this superb blog!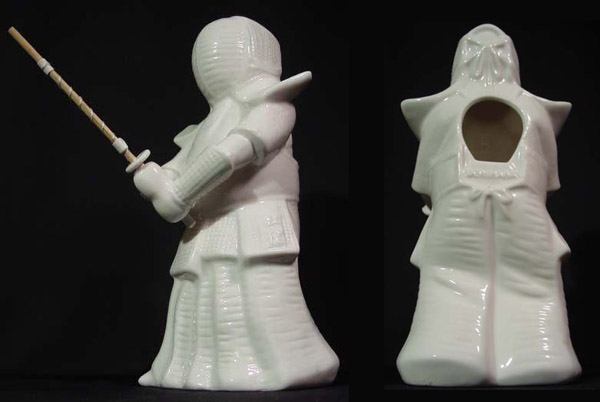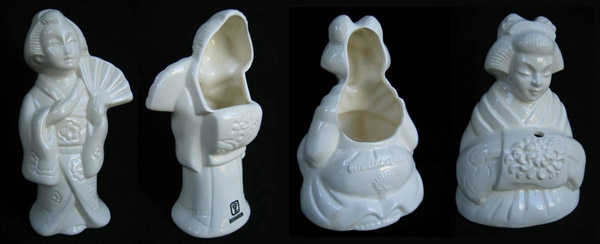 **AND THIS JUST IN!** Scored the below on eBay just now while looking for supplemental images for this post!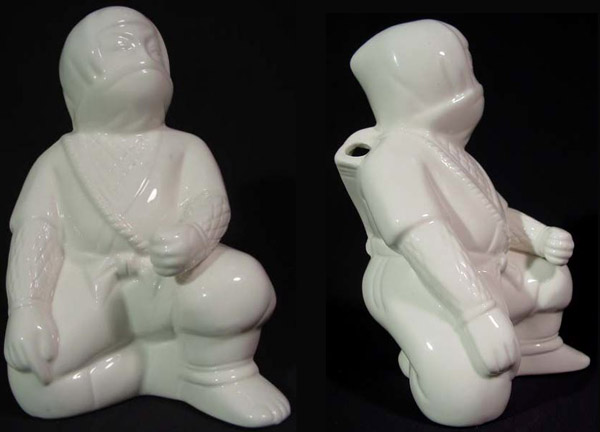 This is an official Benihana model. Missing the small ceramic sword that went in the otherwise straw hole, alas.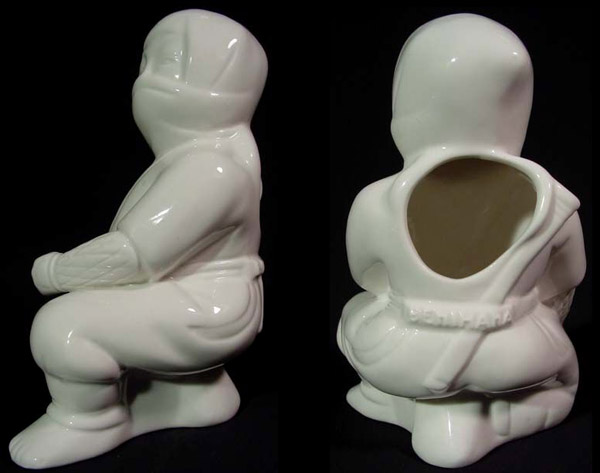 Why do I collect all these ceramic ninja while living in quakey California?