Originally published August, 2011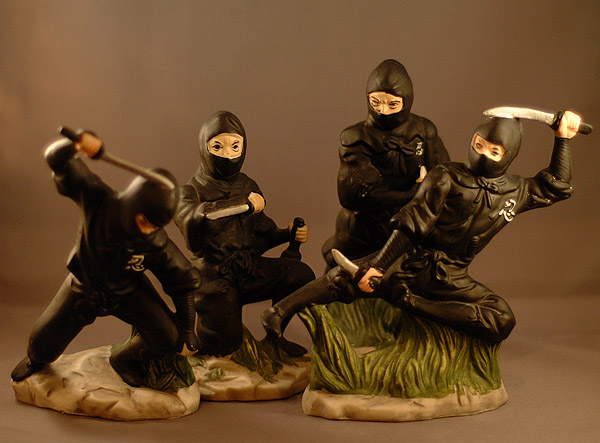 This line of rather poorly sculpted and often more poorly painted porcelain statues was EVERYWHERE during the 80s craze – Chinatown video shops, flea market vendors, martial arts supply stores, the Smithsonian's souvenir stand, ball park peanut vendors, the Automat right above the jello fruit cocktails, etc…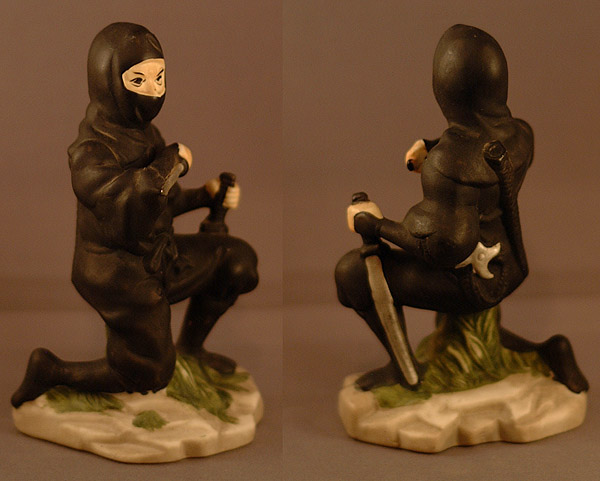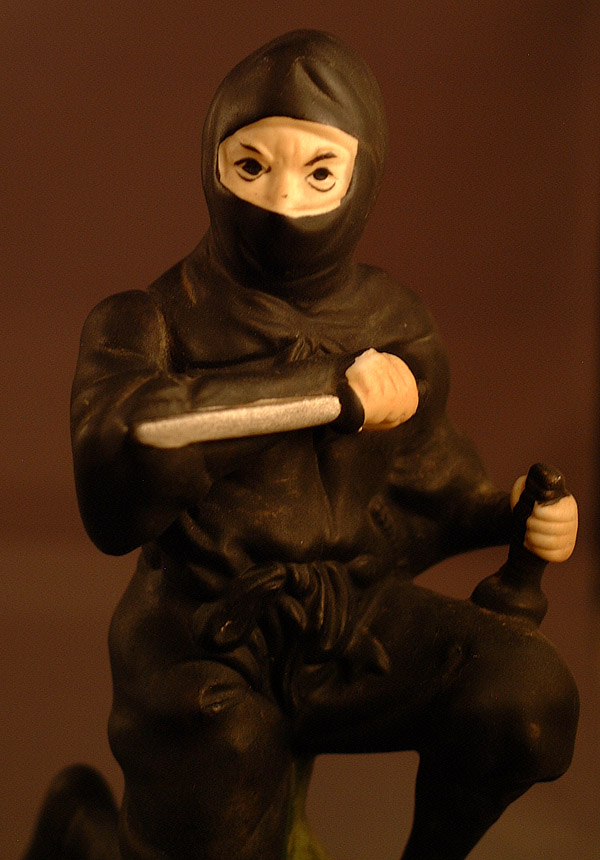 Generally 5-7″ in total height, they were hollow, painted with a gristly matte-finish paint that attracted dust like a magnet, and,rather fragile. It's amazing any of them survived the period. I've been able to put together a collection of half a dozen in the past five years but it hasn't been easy.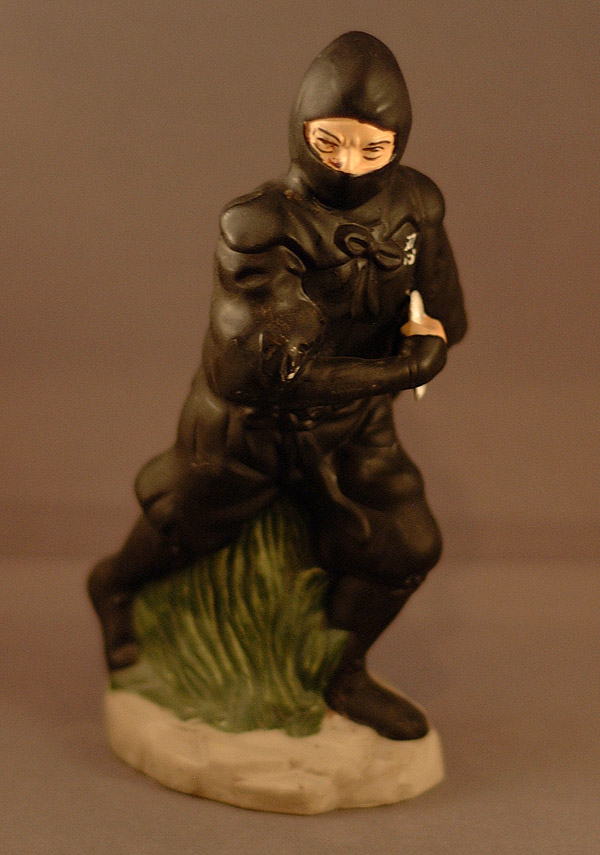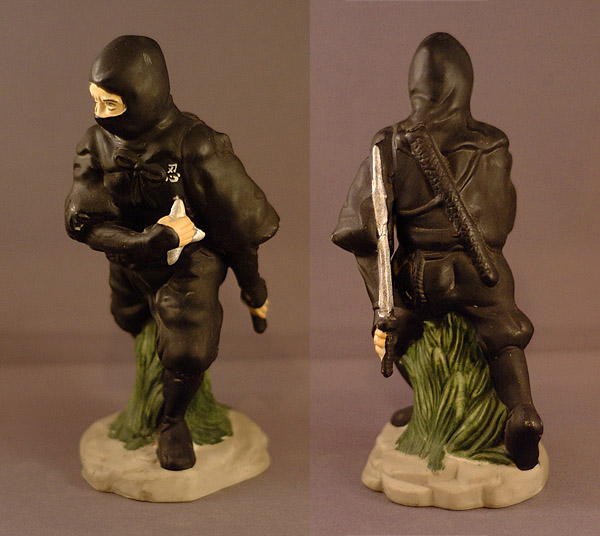 This is the most baffling of them – the ninja stabbing himself in the head like a Suicide King in a deck of cards. WTF?!?!
He's even leaning forward like a drunkard, enough that he doesn't stand without tipping. So strange…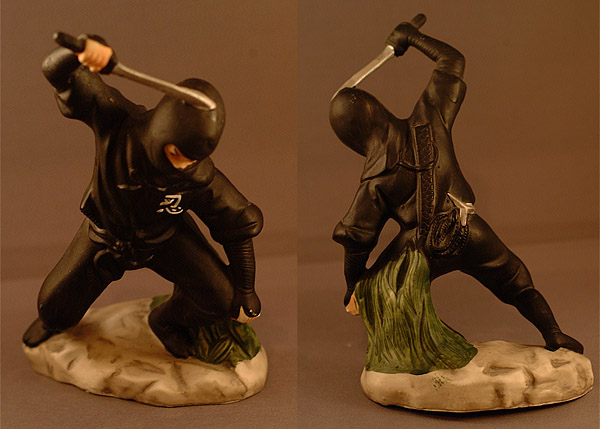 The iconic KOSUGI KICK is well represented in this line as well.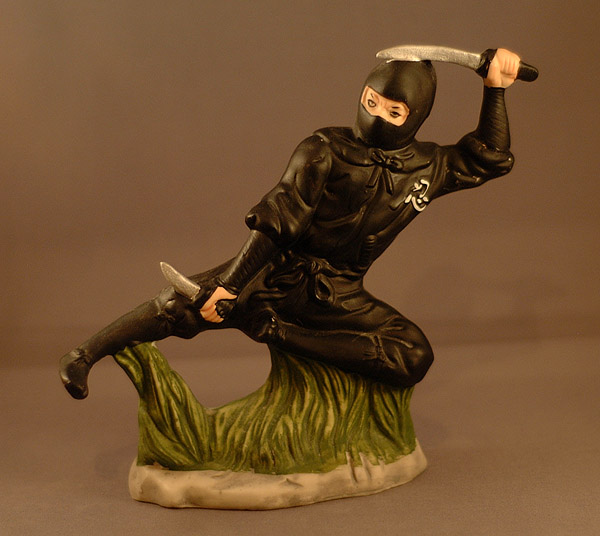 Any of the poses that had negative spaces (bridges), especially sword blades, are especially hard to find intact. This one survived the 80s, 90s and half the 2000s before I won it on eBay. And when I got it in the mail the sword blade was in three pieces. Luckily, super glue takes to porcelain nicely.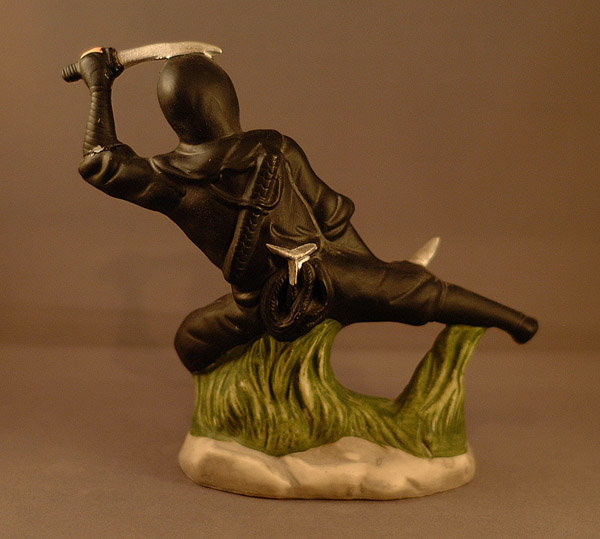 I've seen two more designs online. I guess that's a blowgun on the left, although where the hell is he aiming? And the bowman on the right has to be the hardest to find unbroken.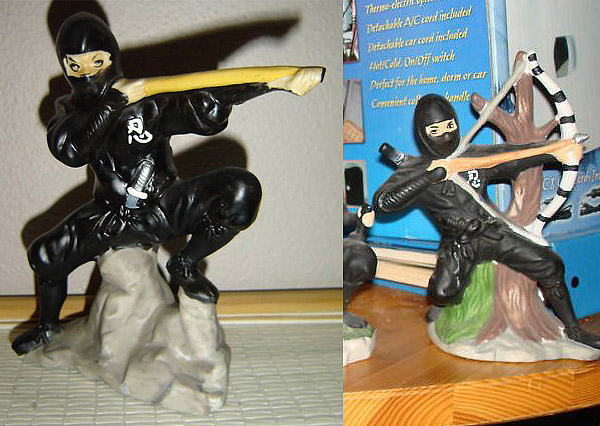 And here's a crudely recasted variant from Europe, made of heavy solid resin on a wood base, painted even worse than the porcelain originals. Weird…