Last post was all about centuries-old woodcut print masters, y'know, all high-artsy and stuff, so for the sake of balance we'll take it down a notch or two and bring things screaming into the 80's.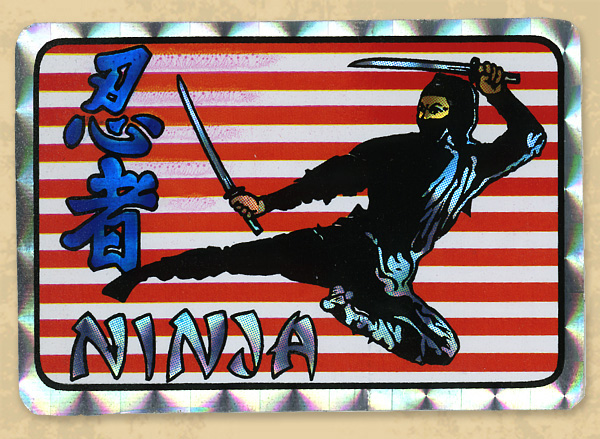 As, according to some people, we're about to enter a new craze fueled by the pending release of the biggest budgeted ninja movie ever made, I'm looking back to the original American craze with some low-brow merch. These vending machine stickers are so wicked mint and totally tubular, my 80's new wave balls are about to explode…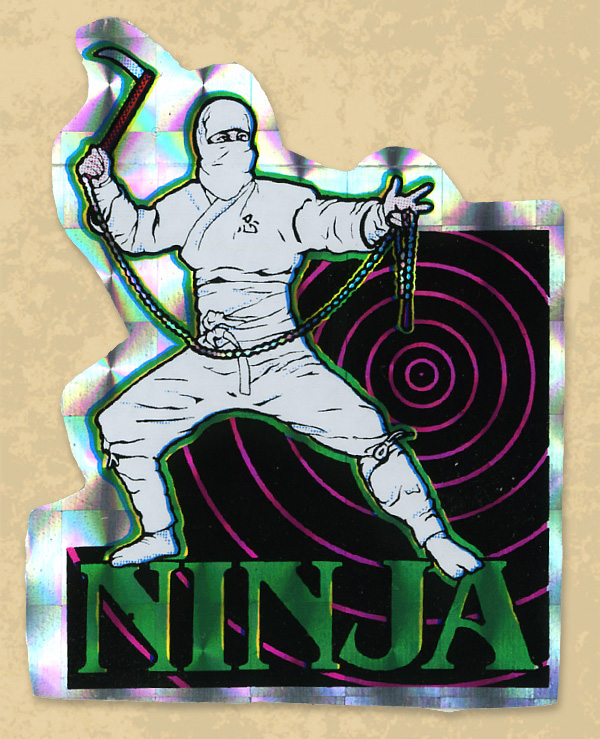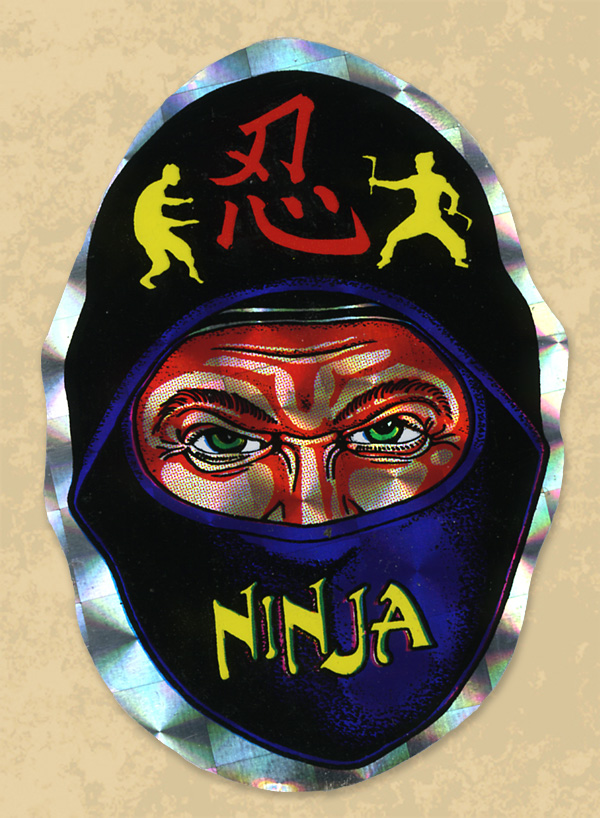 If you look at enough 1986 issues of Black Belt, you'll find all the original photos or advertising illos these are knocked-off from. The head above was from an Asian World of Martial Arts magazine ad if memory serves.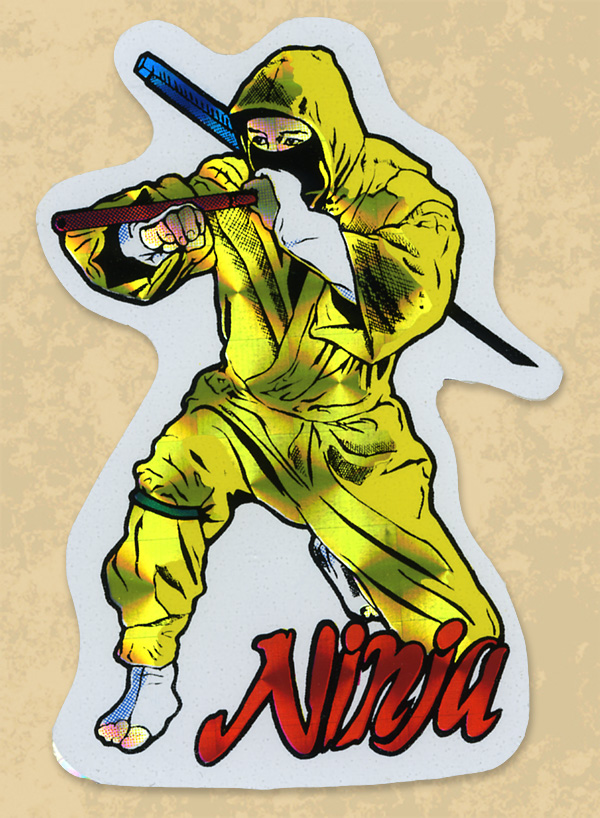 A direct lift from Ninja III the Domination, albeit in day-glow safety colors, can only be matched by the awesomeness below: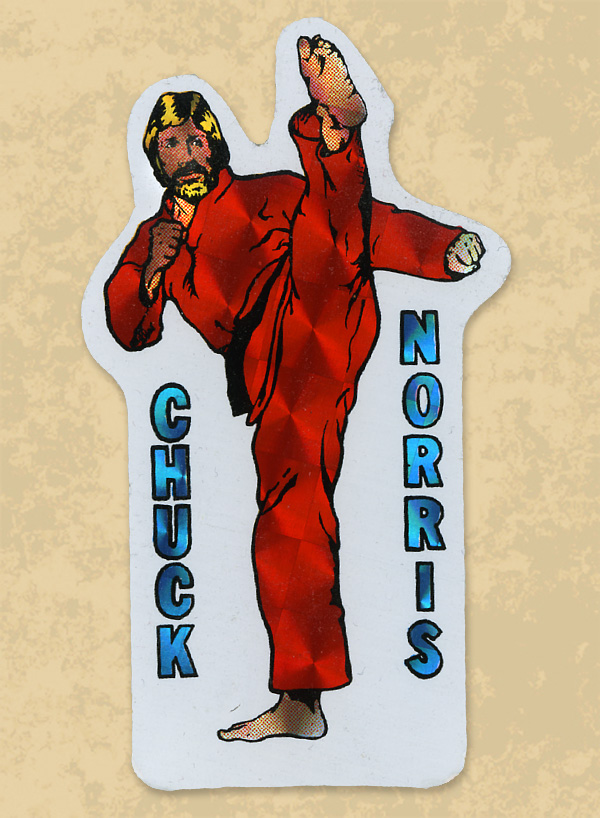 I adore vending toys and stickers and whatnot. You find some really great knock-off art, and these unlicensed gems are just superb.