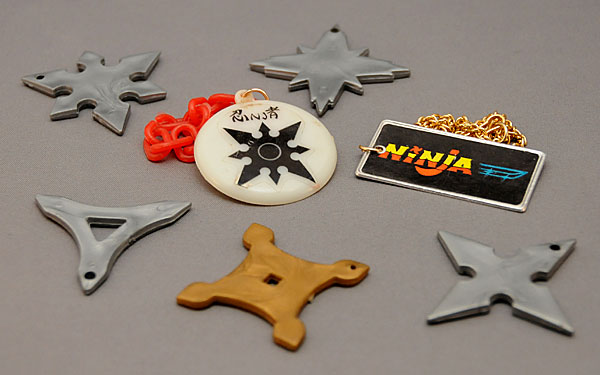 They line the fronts of department stores, supermarkets and pharmacies to this day. Capsule-dispensing machines can cost upward of $2.00 nowadays for their near-worthless plastic junk, illustrated hologram stickers and granite-like gobstoppers half the size of a kid's head, but during the 80s ninja craze, they plinked-out quality crap-ola like the above for a mere quarter.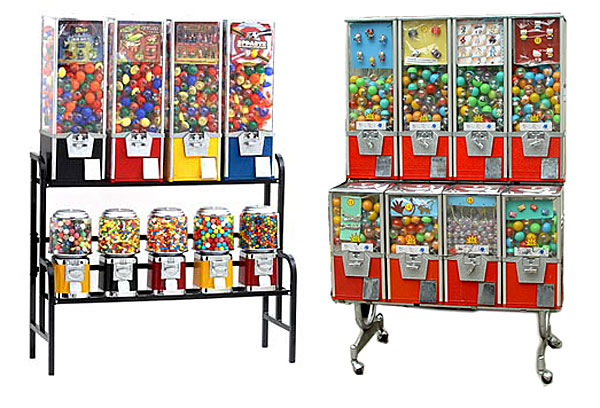 Produced under the universal cheap generic merchandise law that anything with a loop attached or hole drilled into it qualifies as "jewelry," such fine inch-high figurines and miniature plastic shuriken placated many a screaming kid back in the day.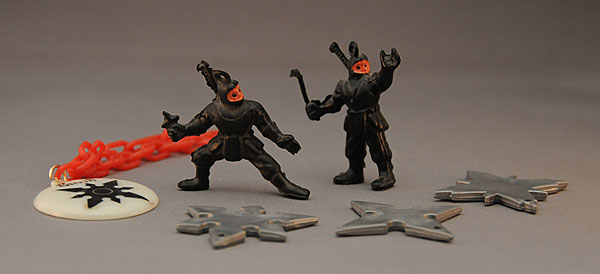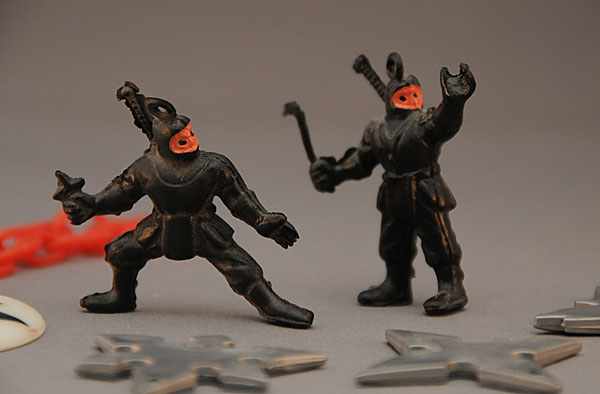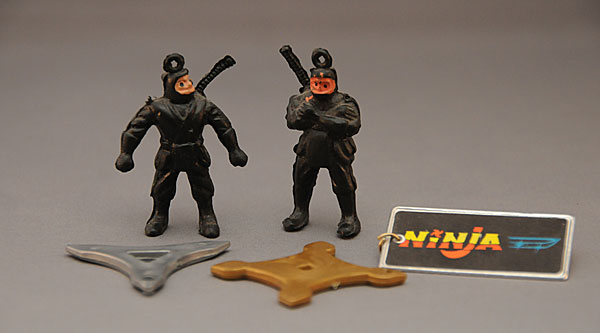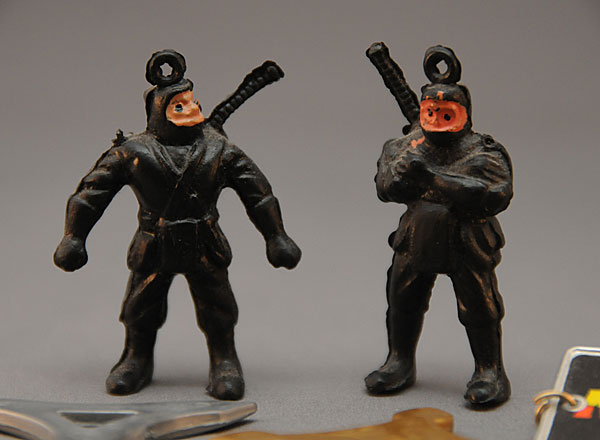 I miss the all-ninja-themed machines from the 80s (which in some areas lasted into the 90s). All we really have left at this point is the immortal cockroach of cheap ninja toys – these super-deformed SOMA knock-offs you can still find  in various colors of transparent gel vinyl (with and without parachutes).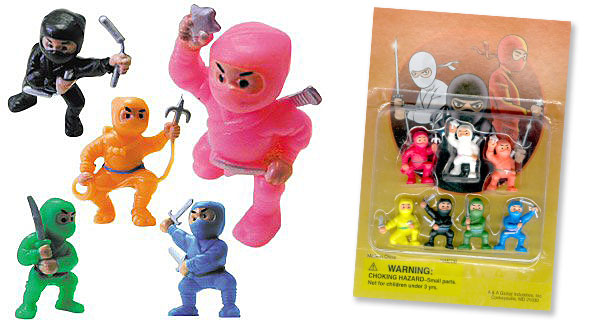 But give me the 80s style of this stuff all day…