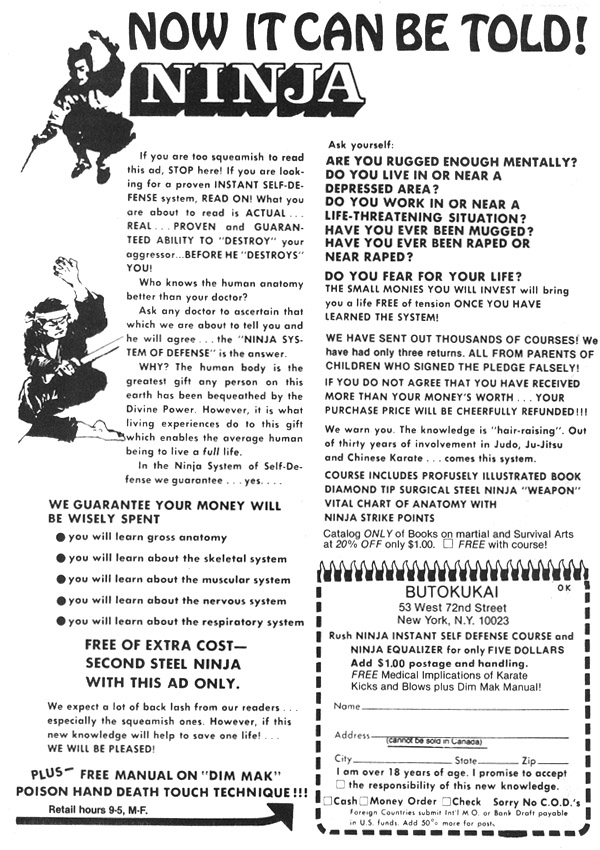 In the days before scanners, throwing "clip art" into a print advertisement took some work. You had to find a cool image to start with, then "threshold" it via a stat camera and toxic chemical-laden rapid processor. And what you were left with was a 'black-or-white' result you hoped was close enough to the original's coolness. And hey, it worked here: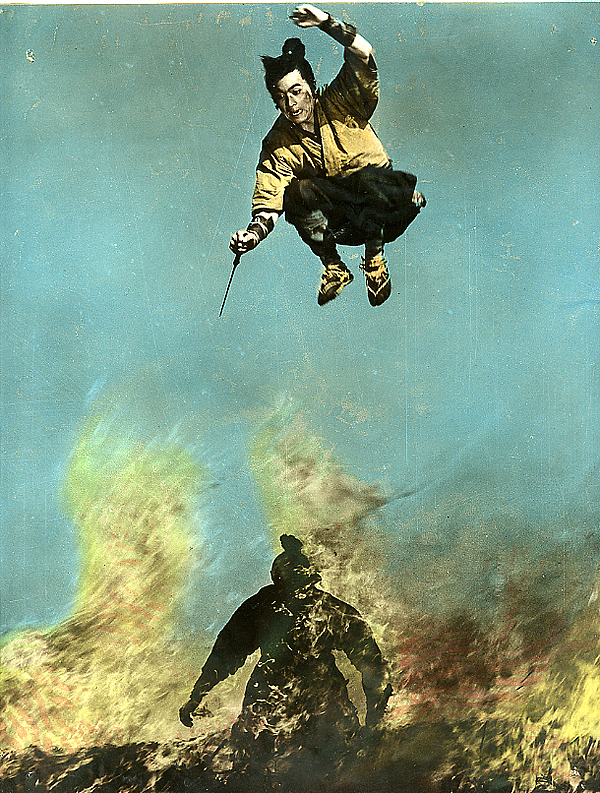 Now it CAN be told! That's the climactic leap from the superb Warring Clans (Sengoku Yaro). See this movie if you haven't.
As for the ad…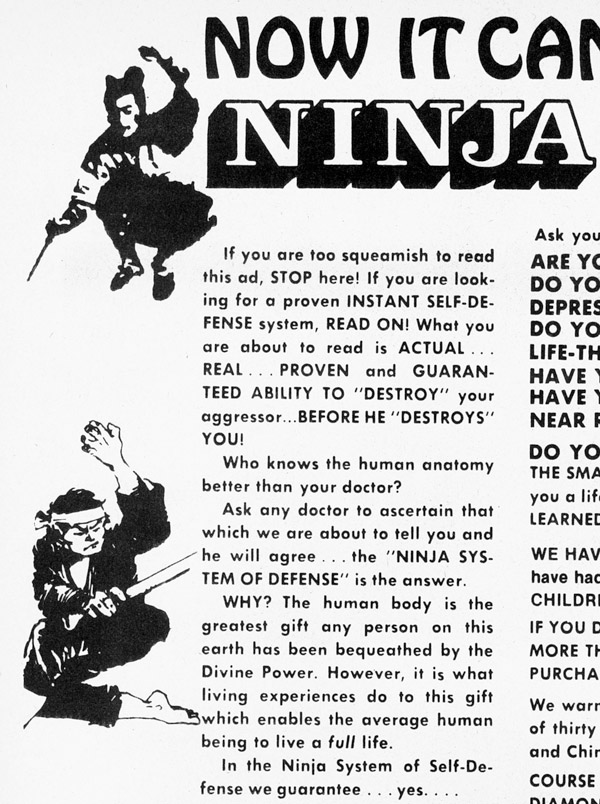 This same copy suggesting major revelations of ninjutsu is nearly identical to karate and kung-fu ads from the decade previous. Yet another example of companies taking their stale martial arts offerings and 'retro-shinobi-fying' them in the 80s.