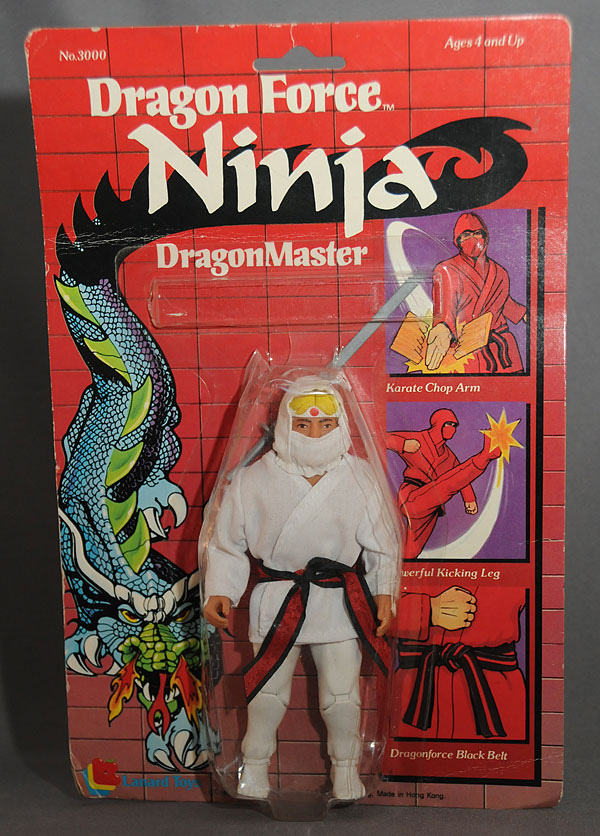 One small… small… step above the generic 80's rack figure would be this line of Remco and Norris Kommando compatible figures from the Lanard company. Dragon Force Ninja Dragonmaster figures came in at least three colors — black, white and red — and there was even a female version of at least the red scheme. Besides the ninja, Dragon Force also included Karate and Kung-Fu heroes.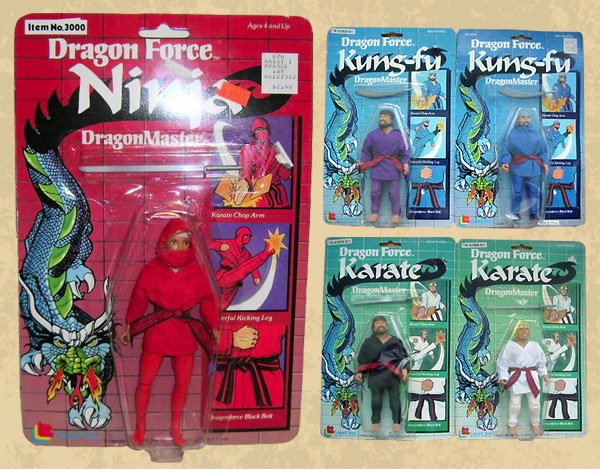 In the realm of bargain and generic figures, the Lanard's were actually pretty well put together, although lean on accessories.  A single sword is all they had, no oversized shuriken or outre chain weapons here.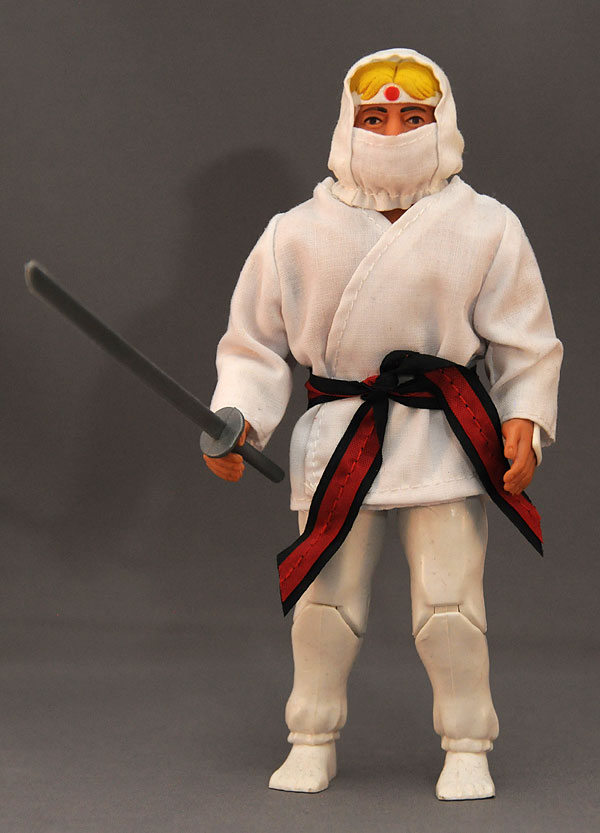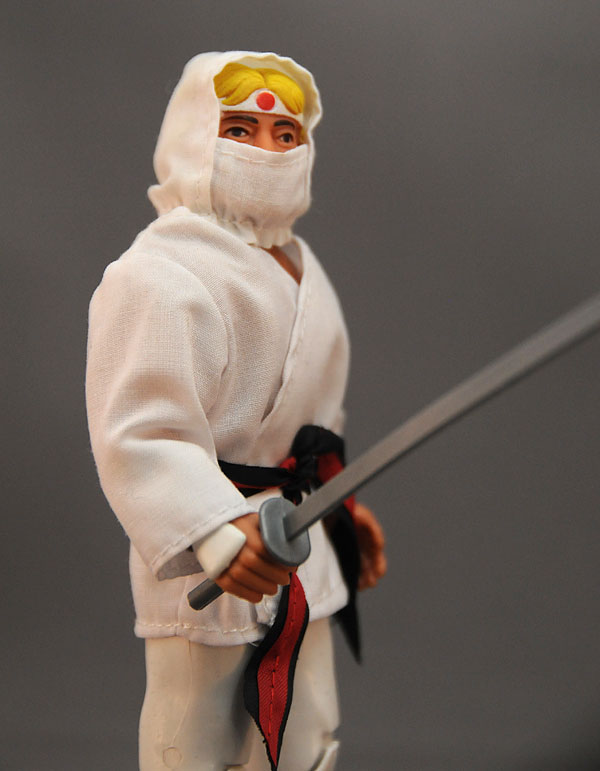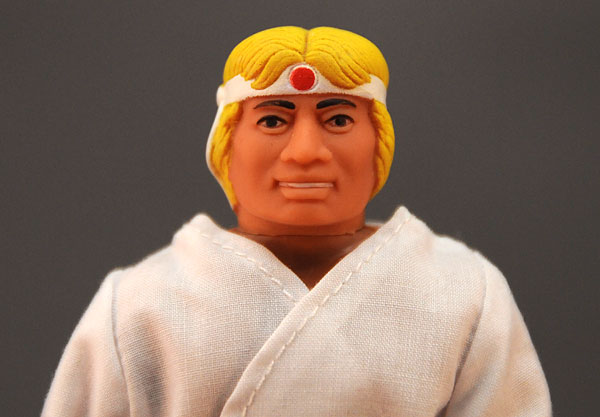 The ninja had two headsculpts with varying hair paint. The Norris-knock-offs just looked like bear-porn stars. Note the bare feet hastily painted over in place of properly sculpted tabi.