Little toy soldiers. 54mm-scale figurines. Plastic army men. Whatever the formal term of the ubiquitous two-inch-high static soldiers that companies like Marx belched out by the millions, we always called them "army guys" (Actually, being in central Massachusetts as a kid, I called them "aaahmee guyz").
And man would these ninja-themed army guys  have made a great addition to my childhood war games! Alas, they're a product of the 80's boom (well after my army guys retired to the attic), although I scored this set in a mom-n-pop grocery store in Santa Monica in 2001, and it was fresh stock, too. Long live the little plastic ninja!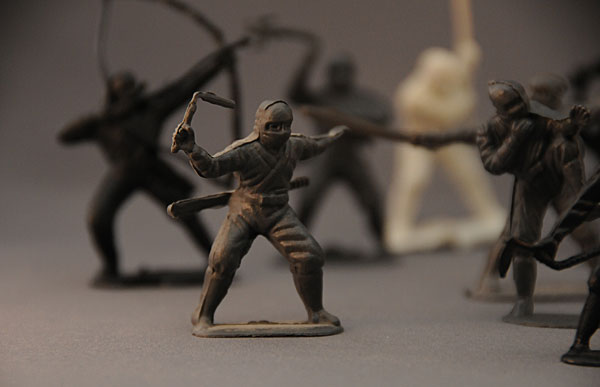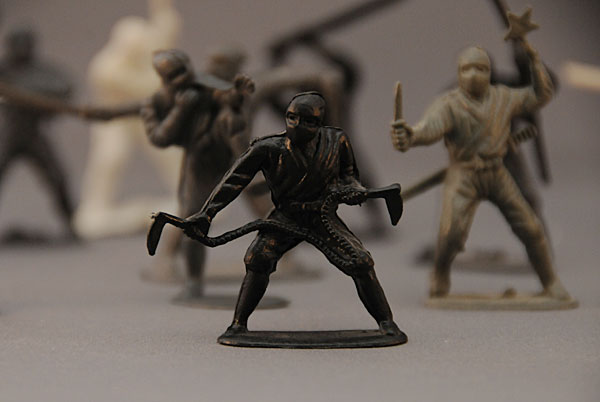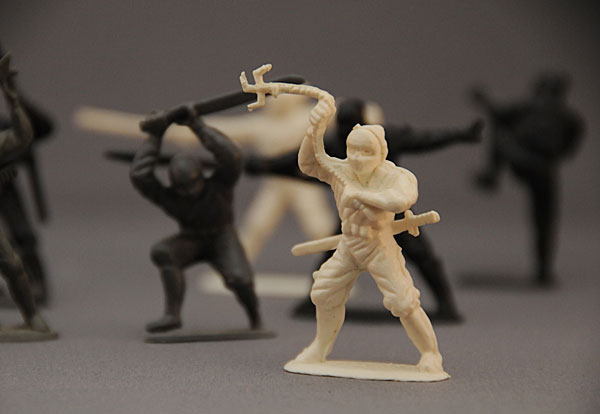 These dudes, about 24 or so cast in black, white and grey, came in a vinyl bag with this cardboard header. I think the only thing cooler than this artwork is the Hing Fat Chinese warlord logo!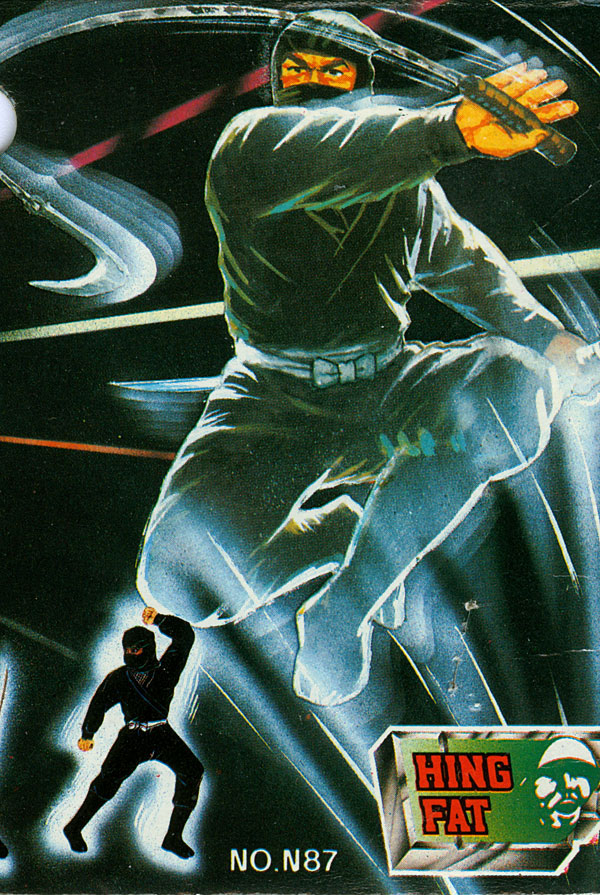 I think I have to dig out my old Guns of Navarrone mountain playset and put these saboteurs to work! Although maybe the Fort Apache set would make a bit more sense historically. Better than the cavemen and dinosaurs deal for sure…