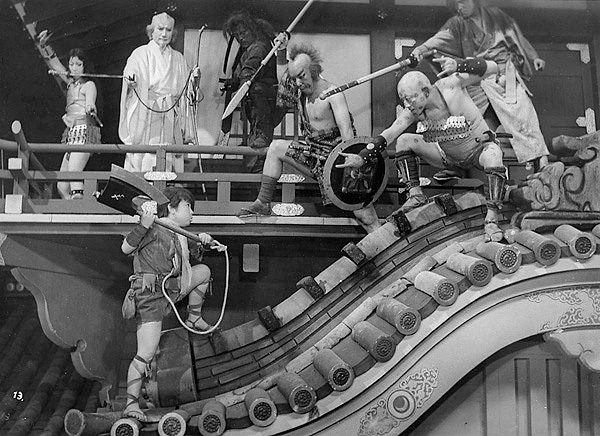 Pre-pubescent axe-weilding hero Watari goes through standard shinobi like shit through a goose, but things get a lot dicier when he encounters a  bizarre rogues gallery of super-powered villains.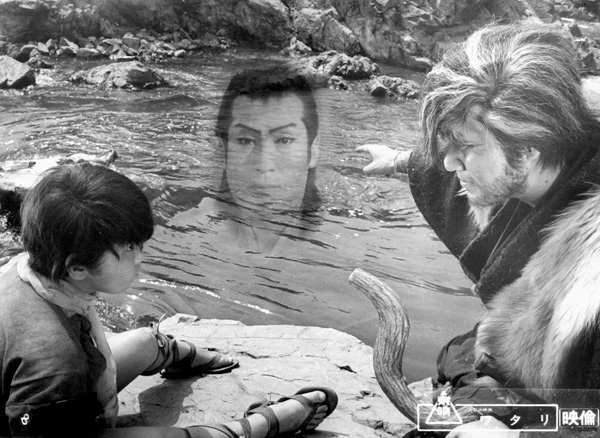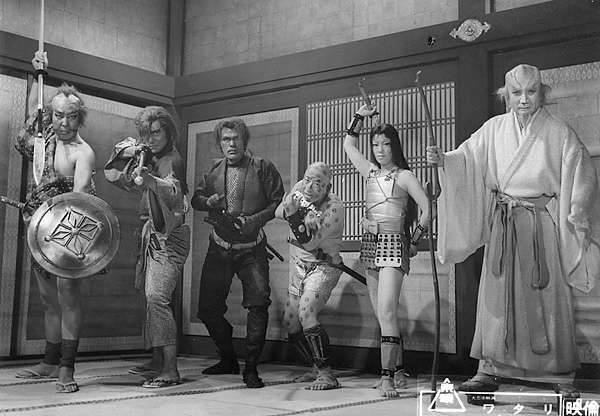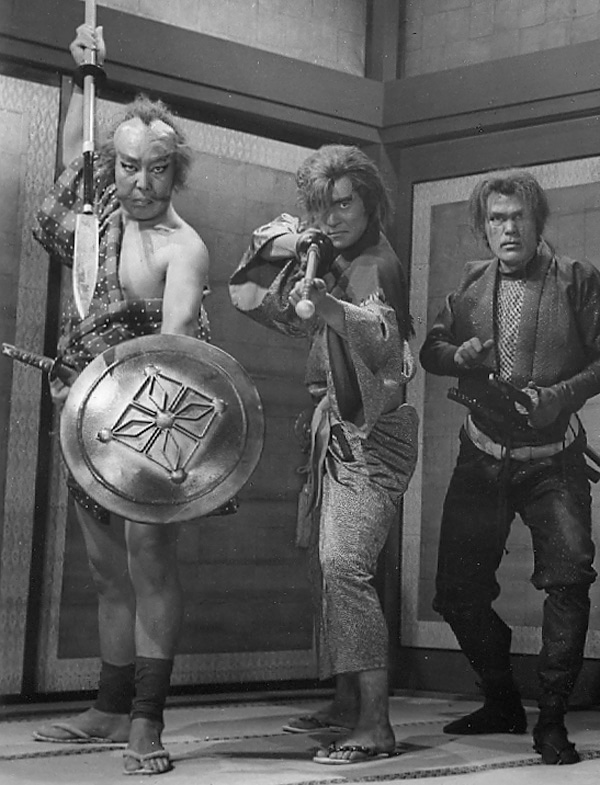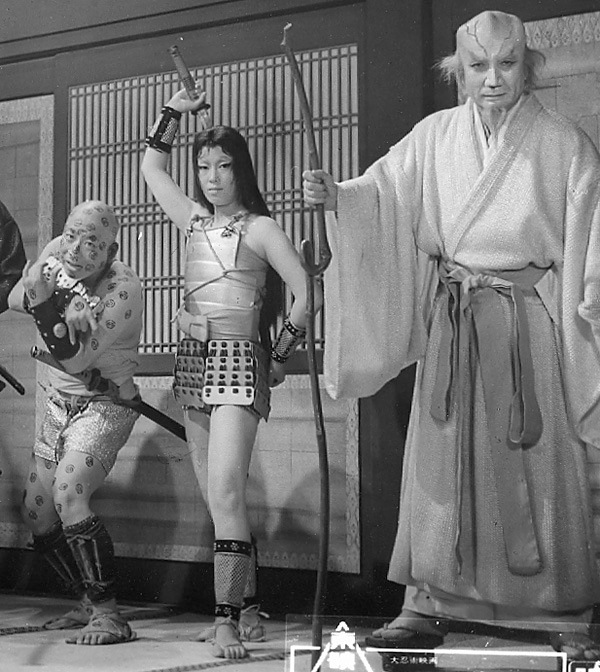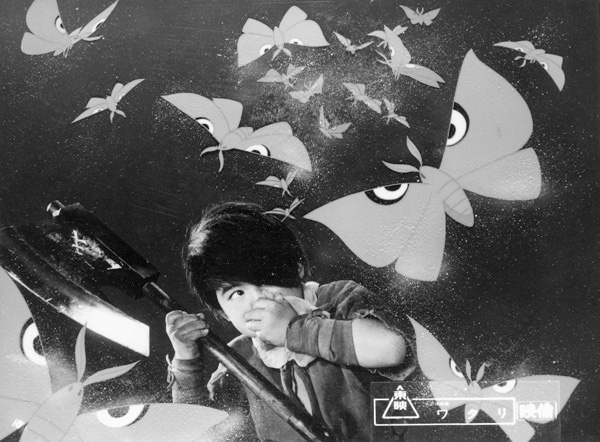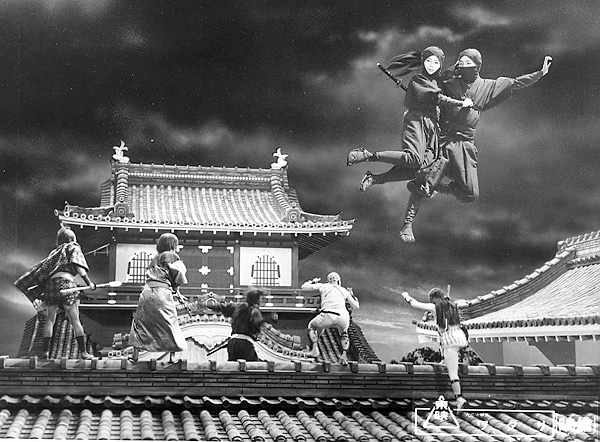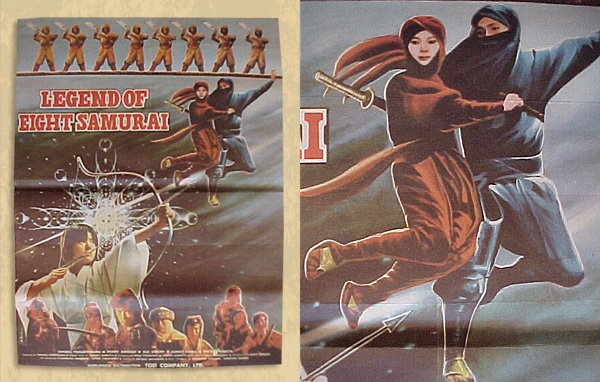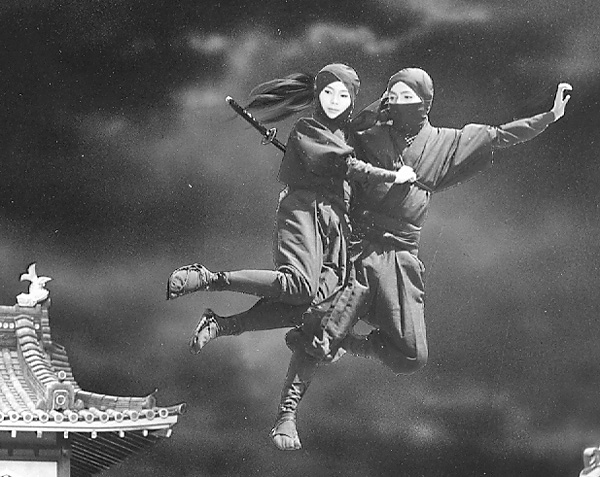 Further Reading:
I wrote a short plug for this film on the old Ninja80 blog (aka Not-So-Vintage Ninja)
Kung Fu Cinema wasn't especially impressed with the martial arts of this film. And another review by Golden Pigsy.
There's an all-too-small gallery of manga covers here.
And most importantly, BUY THE FILM at Kurotokagi! It's worth it for the amazing theme song alone.